Authorities Can't Figure Out Why This Pipeline Exploded in Arkansas, Causing a Major Fire
On Oct. 4, 2023, a pipeline ruptured in Jessieville, Arkansas causing a fire and the evacuation of a 1-mile radius of the explosion.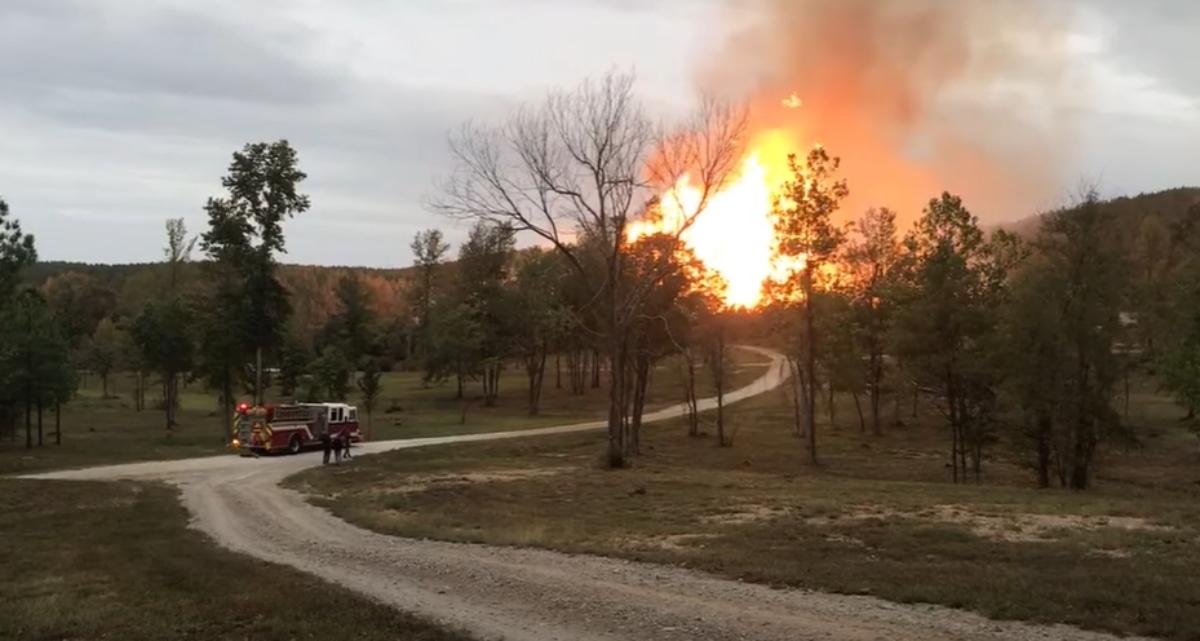 The Gist:
A gas pipeline ruptured in Jessieville, Arkansas on Oct. 4, 2023, sparking a fire.
Authorities closed down a portion of Highway 298 and ordered residents within a 1-mile radius to evacuate.
An official cause of the rupture and fire has not been announced.
Article continues below advertisement
In October 2023, authorities and safety crews responded to a gas pipeline rupture in Jessieville, Ark., local news affiliates reported. According to KARK, an NBC News affiliate station in Little Rock, a Garland County Sheriff's Office spokesperson confirmed that a pipeline rupture occurred and led to two explosions. Here are all the details we know.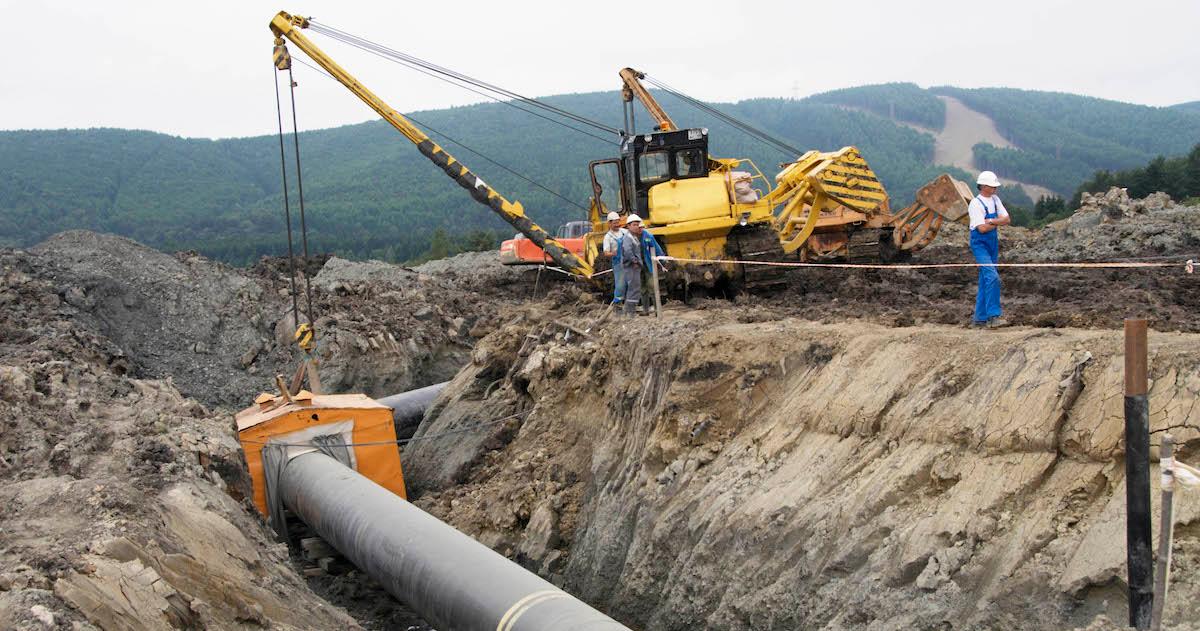 Article continues below advertisement
A pipeline ruptured in Jessieville, Arkansas.
A spokesperson confirmed to KARK that a gas pipeline rupture occurred at 4:45 p.m. on Oct. 4, 2023. The rupture was behind a home in the 1400 block of Highway 298, near Jessieville, Ark.
After two explosions, crews reported seeing plumes of fire reaching 200 to 300 feet high. An individual named Josh Coleman provided drone footage showing the "massive fire," according to KARK.
Authorities ordered residents within a mile-wide area to evacuate, per KATV, an ABC affiliate. Jessieville High School's safe room was established as a temporary shelter for evacuees until they were able to return to their homes.
Article continues below advertisement
The Garland County Sheriff's office stated that a 2-acre wooded area surrounding the pipeline explosion burned, and that just one home in the area was impacted, but with minimal damage, according to KATV.
Article continues below advertisement
According to Hot Springs Sentinel-Record, the Jessieville gas pipeline is operated by Enable Gas Transmission LLC. The newspaper provided several periodic updates throughout the evening of Oct. 4. At 6:30 p.m., it noted the sheriff's Facebook post stating, "There are no injuries to report at this time, and any evacuees may go to the Jessieville High School safe room for a place to stay until this is contained."
That update also said that Highway 298 was closed due to the active fire.
As of 7:22 p.m., Highway 298 had been opened and only West Main Haul Road was still closed for travel, based on the Sentinel-Record's sharing of the Garland County Sheriff's Facebook page. Another update was posted at 8 p.m., reflecting that the sheriff's office had said the area was safe and that all residents were able to go back home.
Article continues below advertisement
It's unclear what caused the Jessieville pipeline to explode.
KATV reported in its latest update that the cause of the ruptured pipeline was still unknown, and no other media outlets have offered up an explanation for the accident. A similar gas pipeline explosion happened in 2019 in Garland County, also resulting in an evacuation but no injuries, Reuters reported at the time.
Article continues below advertisement
This incident in Jessieville is just another piece of evidence proving how unsafe pipelines — and the entire fossil fuel industry — are. Humanity must continue to transition to a renewable energy economy, and as fast as possible.