Fossil Fuel Fiasco: Why a Truck Caught Fire in Philly, Leading to Highway Collapse
A section of the I-95 highway in Philadelphia collapsed after a tanker truck exploded in fire under it. Here's more information on why the truck caught fire in Philly.
It could take months to repair the section of I-95 in Philadelphia after the northbound lanes collapsed on June 11 from a tanker truck fire underneath it, CNN reports. Officials believe the reason why the truck caught fire in Philly was due to the petroleum-based product it was hauling.
Article continues below advertisement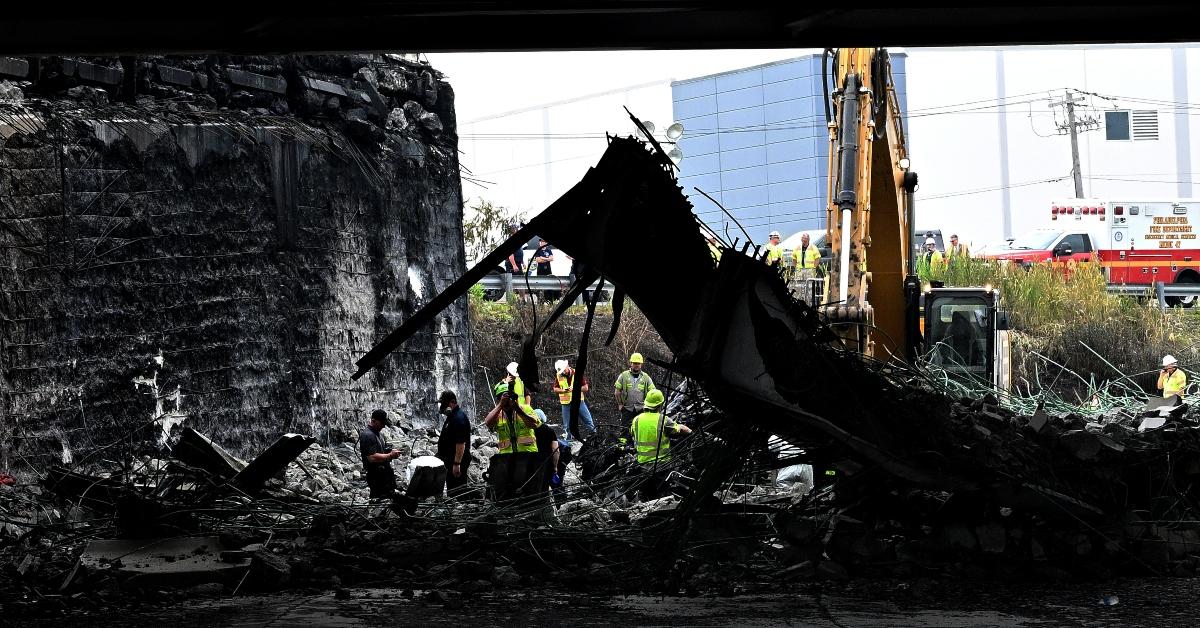 Article continues below advertisement
Officials with the Philadelphia Fire Department say explosions around the highway collapse may have been caused by "fuel or gas lines that could have been compromised by the accident," CNN reported.
What are the dangers of transporting petroleum?
Crude oil and petroleum products are usually transported via pipelines, ships, trains, or tanker trucks. According to a 2015 report, "Crude Oil Transport: Risks and Impacts," by the Great Lakes Commission, all modes of crude oil transport pose potential risks to the environment, public health, and safety.
Article continues below advertisement
Tanker trucks are often used to transport oil products for short distances. Transporting petroleum products via tanker trucks only amounts to about 4 percent of shipments, Forbes reported in 2018.
Article continues below advertisement
While oil transport by truck only amounts to a small percentage, the potential threat to public safety is higher because the trucks share the road with the general public. This increases the risk of accidents and the risk of fire and explosion, states the 2015 report.
"Tanker trucks are typically loaded through bottom lines, which do not drain completely into the tank because they are at the lowest point on the container. The structurally fragile bottom lines can contain more than 50 gallons of the oil, referred to as 'wetlines,' and may contribute to an event leading to fire and explosion," reads the report.
Article continues below advertisement
Did anyone die in the tanker truck fire in Philadelphia?
Thankfully, there don't appear to be any injuries or fatalities from the tanker truck fire and highway collapse. Still, the road collapse will leave thousands of motorists needing alternative routes. The section of I-95 that collapsed is one of the busiest interstates in the country, with about 160,000 vehicles traveling on it daily, CNN reported.
Article continues below advertisement
"This is a major artery for people and goods, and the closure will have significant impacts on the city and region until reconstruction and recovery are complete," Secretary of Transportation Pete Buttigieg wrote on Twitter on June 11.
"If you are traveling along the I-95 corridor in the coming days and weeks, please pay close attention to local traffic alerts as we expect significant regional traffic impact," Buttigieg added.
Article continues below advertisement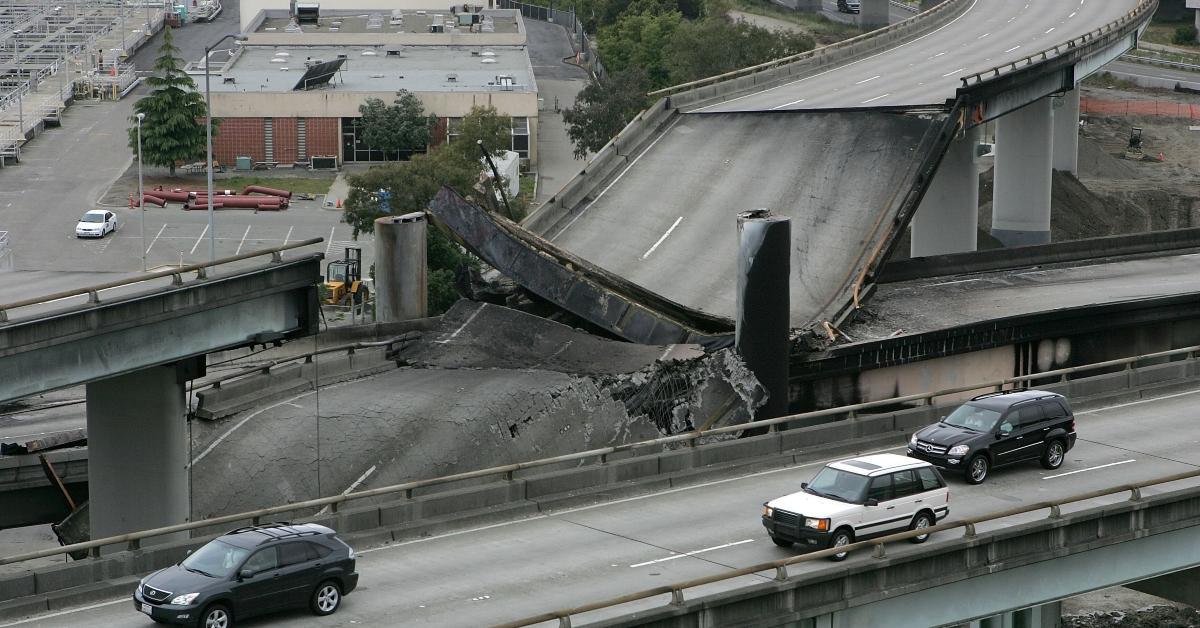 Is the Philly accident a case for switching to renewable energy sources?
The risks transporting petroleum has on the environment, and public safety pose another advantage to finding alternative renewable energy sources like solar and wind power.
A similar accident happened in 2007 in Emeryville, Calif., when a section of California Interstate 580 collapsed from the heat after a fuel tanker truck explosion. There were no injuries in that accident. In March 2023, one person was killed when a gas tanker crashed and exploded on a highway in Frederick, Maryland.