Northern California Gears up for a Category 4 Atmospheric River
What is an atmospheric river? Northern California is preparing for a category 4 storm to hit the region in the next few days following the holidays.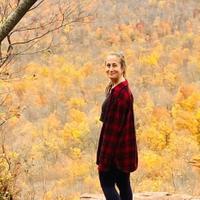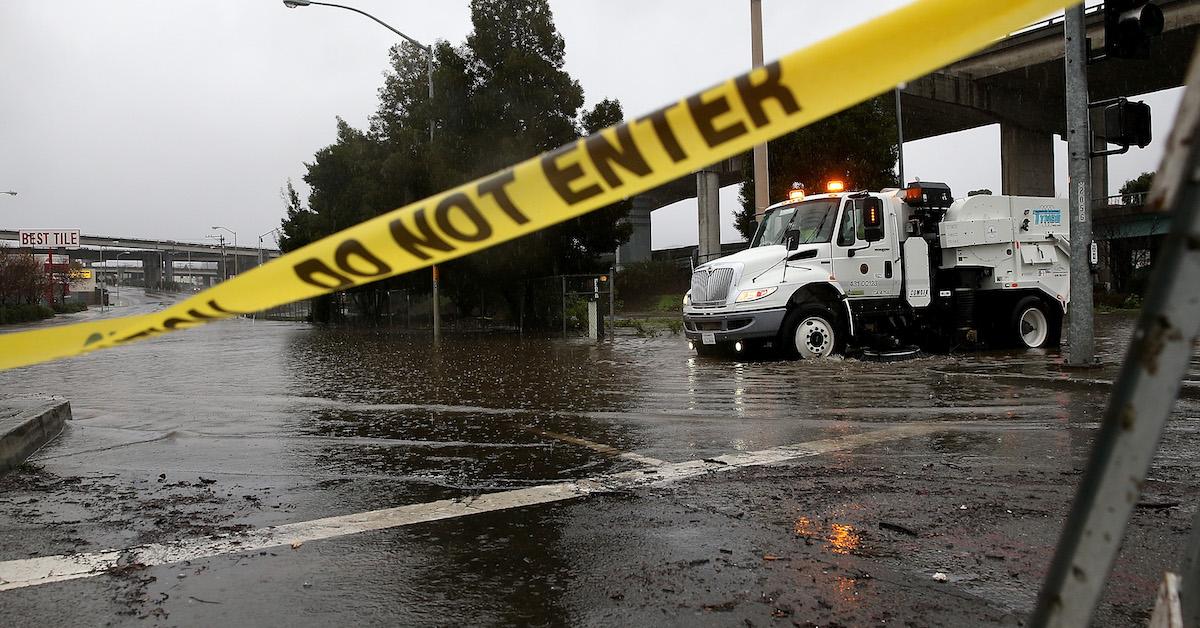 While Buffalo, N.Y. is being inundated with snow, Northern California is fearing serious floods. A category 4 atmospheric river is predicted to target much of the Bay Area with winter weather and torrential rain. The National Weather Service warns that San Francisco, Watsonville, Pacifica, Santa Cruz, Scotts Valley, and Boulder Creek could be under quite a bit of water by Tuesday night. That said, many are gearing up to possibly evacuate their homes, if it gets to that point.
Article continues below advertisement
"It's a windy morning in the West! This GeoColor imagery via #GOESWest also shows satellite-calculated wind speeds and direction at different levels of the atmosphere," reads a tweet from NOAA Satellites, which is accompanied by a visual showing the storm. "Watch as a strong Pacific storm and #AtmosphericRiver moves into the western U.S."
"A Category 4/5 atmospheric river is barreling towards the West Coast," local meteorologist and atmospheric scientist, Colin McCarthy, also tweeted ahead of the storm. "This will begin a parade of storms for California that will last into 2023, dropping widespread heavy rain statewide and FEET of mountain snow."
Article continues below advertisement
What to know about the category 4 atmospheric river:
Northern California is experiencing some post-holiday blues, with serious winter storms underway.
A category 4 or even category 5 atmospheric river will be hovering over the Bay Area late into Tuesday. According to CBS, meteorologists expect the atmospheric river to bring up to three inches of rain to low-lying areas, and up to 5 in higher elevation areas. Many of these spots will experience floods from rising water levels, and from storm drains getting clogged with debris.
Article continues below advertisement
"Locally up to 7 inches are possible over favored peaks and higher terrain of the Sonoma Coastal Range where prolonged moderate to heavy precipitation and higher rain rates are currently forecast," the NWS stated via CBS San Francisco. "Last but not least, if that was not enough, there is a slight chance of thunder which has expanded southward to just around San Francisco. Not expecting much more than a rumble of thunder here and there."
Many communities are also expecting high winds. Coastal areas from Sonoma County to Santa Cruz County have received wind advisories, which could result in falling trees, power outages, and dangerous surf conditions at nearby beaches. Temperatures are also expect to drop by at least 20 degrees Fahrenheit.
"South winds 20 to 30 miles per hour with gusts up to 50 miles per hour expected," the weather service stated. "Local gusts up to 60 miles per hour over the ridges and peaks."
Article continues below advertisement
What is an atmospheric river?
Last year, an atmospheric river created serious floods in the San Francisco-Bay Area. But what is an atmospheric river? The NOAA compares them to "rivers in the sky."
"Atmospheric rivers are relatively long, narrow regions in the atmosphere — like rivers in the sky — that transport most of the water vapor outside of the tropics," the NOAA explains — oftentimes, they tend to lead to an influx of precipitation.
"These columns of vapor move with the weather, carrying an amount of water vapor roughly equivalent to the average flow of water at the mouth of the Mississippi River," the NOAA continues. "When the atmospheric rivers make landfall, they often release this water vapor in the form of rain or snow."
That said, the residents of NoCal are in our thoughts this holiday season.