Manatee County, Florida's Piney Point Reservoir Is an Environmental Disaster
What is happening in Florida's Piney Point Reservoir? Manatee County has declared a state of emergency, due to fears of a toxic chemical leak.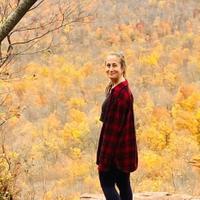 Just south of Tampa, along Florida's Gulf Coast, lies Piney Point Reservoir in Manatee County. Although the coastal community is known for bountiful numbers of the native Florida manatee, the infamous reservoir isn't home to any wildlife — it's part of a system of ponds that are connected to a defunct phosphate mine, meaning these days, it's extremely polluted with wastewater. Now, it may ultimately pose a serious risk to all Manatee County residents.
Article continues below advertisement
What is currently happening in Manatee County, Fla.? The highly polluted Piney Point Reservoir has been leaking for several weeks after experiencing major infrastructural shifts in late March, and hundreds of residents living in the southwestern Florida community are now being evacuated from their homes, due to potential toxic floods.
Article continues below advertisement
Why is Piney Point Reservoir leaking?
Piney Point Reservoir, formerly a fertilizer plant, is filled with saltwater, wastewater, and stormwater, as per Express. It's been closed for years, but after the containment wall shifted laterally in late March, it started leaking millions of gallons of water daily. Officials worry it will flood nearby communities with contaminated water containing phosphogypsum — a possibly radioactive product of phosphate mining — if the leak worsens. Over 300 homes and a nearby prison have been evacuated.
To avoid a potentially fatal catastrophe, millions of gallons of highly polluted water are being pumped into Tampa Bay at Port Manatee every day. As per Fox 13, experts worry it will harm the ecosystem, and cause algae blooms. The Florida National Guard is also airlifting some of it from the area, though it's unclear where it's being displaced — hopefully where it won't harm other ecosystems. Supposedly, well water has not affected by this, though residents should stay updated on any alerts.
Article continues below advertisement
"If a breach [of the drinking water] occurs," Vanessa Baugh, chairwoman of the Manatee County Commission told New York Times. "We believe that the surface layers of dirt and earth will safely filter any harmful nutrients near the surface."
She also said The Florida Department of Health would issue water quality advisories if it's deemed necessary, though it doesn't seem as though that will be the case at the moment. Live updates, below.
Article continues below advertisement
Manatee County residents are safe — for now.
The controlled drainage system will seemingly preventing nearby communities from experiencing floods.
"The controlled release is working, the breach release is traveling in the direction we had anticipated and planned for, so we believe that probably by Tuesday we are going to be in a much better position and the risk level will have decreased significantly with the governor's assets," said Manatee County Acting Administrator Scott Hopes, as per Fox13.
This announcement came after Florida's governor, Ron DeSantis, declared a state of emergency in a tweet on Saturday, April 3, mandating that nearby residents leave their homes to avoid potential flooding. The Red Cross is currently aiding those who were displaced, and it's unclear when they will be allowed to return to their homes. Flights over Piney Point have also been temporarily banned.
Article continues below advertisement
Manatee County residents are currently in our thoughts — we're glad the drainage system is protecting them, though it hopefully won't have long-lasted affects on Tampa Bay's ecosystem.