A Groundbreaking PFAS Treatment Permanently Destroys Forever Chemicals in Drinking Water
PFAS water treatment methods introduced by scientists at both Canadian and American universities are revolutionizing drinking water purification.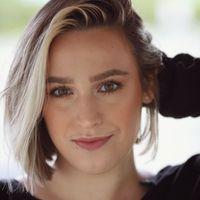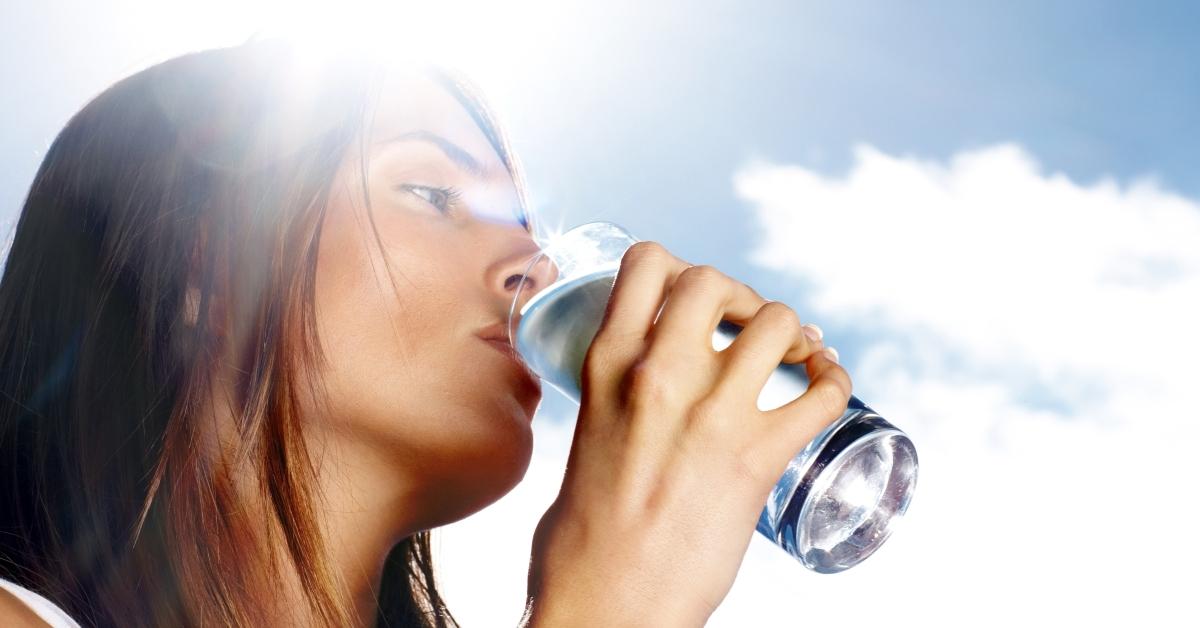 Since their invention in the 1930s, PFAS chemicals — aka "forever chemicals" — have seeped into nearly ever facet of life. According to the CDC, the synthetic chemicals have been used in consumer products since the 1940s, including nonstick cookware, rain gear, stain repellent fabrics, firefighting foam, dental floss, paints, and even cosmetics and skincare. Unfortunately, avoiding the harmful chemicals is nearly impossible in 2023, as PFAS are even found in drinking water. Though there's seemingly no escape, a revolutionary PFAS water treatment offers hope.
Article continues below advertisement
Activated carbon and ion-exchange system methods that are currently utilized are only subpar at eliminating the forever chemicals, as they either don't target all the different types of PFAS or are time-consuming. A method for treating PFAS-contaminated water developed by scientists, however, removes the nasty chemicals "once and for all," per The Independent.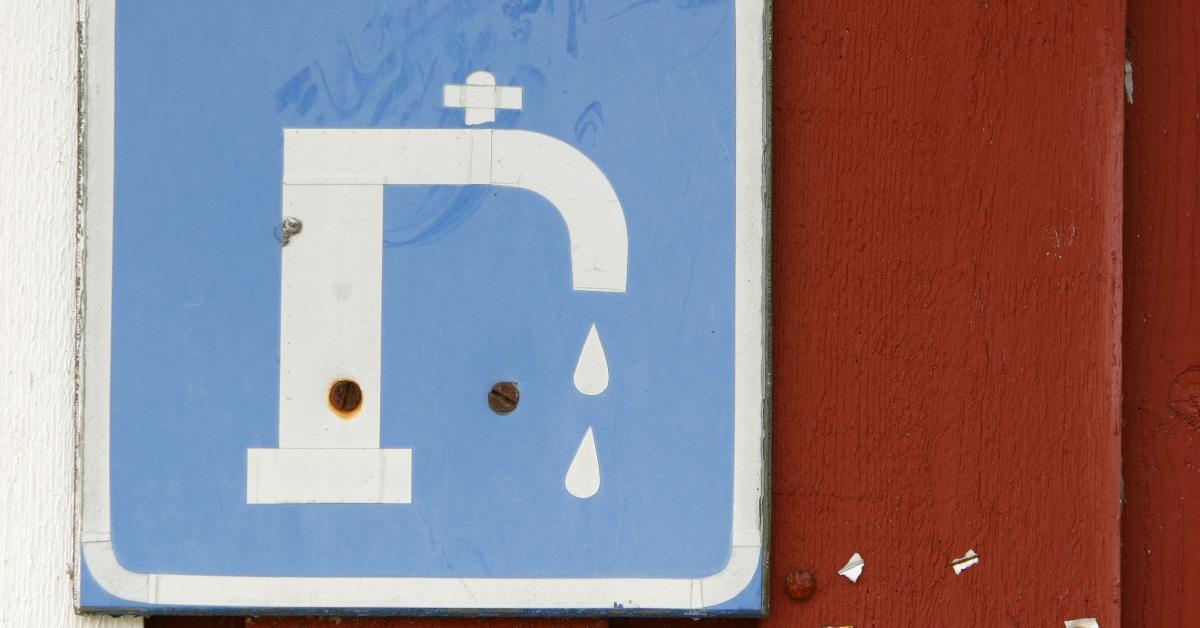 Article continues below advertisement
What are PFAS/forever chemicals and how can exposure impact human health?
PFAS are per- and polyfluoroalkyl substances that "build up in our bodies and never break down in the environment," as put by the Environmental Working Group. The long-lasting nature of PFAS chemicals is due to their super strong, practically indestructible carbon-fluorine bonds.
Article continues below advertisement
They can enter the body via drinking PFAS-contaminated water (which many call "toxic soup"), using PFAS-containing moisturizers, cosmetics, and sunscreens, eating fish caught from PFAS-contaminated water, eating food grown in PFAS-contaminated soil, swallowing PFAS-contaminated soil or dust, et cetera.
Article continues below advertisement
"PFAS chemicals are some of the most widespread, highly toxic and extraordinarily persistent chemicals known to man. And, they're among the largest public health threats of any chemical pollutants that we know about," Erik Olson of the Natural Resources Defence Council told The Independent.
PFAS chemical exposure has been linked to health conditions like cancer, liver damage, hormonal imbalances, thyroid disease, fertility issues, high cholesterol, obesity, heart disease, and developmental issues.
PFAS particles can be captured from the water supply via a trailblazing treatment.
In a 2023 study — called "Electrochemical degradation of PFOA and its common alternatives: Assessment of key parameters, roles of active species, and transformation pathway" — published in peer-reviewed scientific journal Chemosphere, scientists from the University Of British Columbia in Canada created an adsorbing material that pulls and traps all the PFAS chemicals in water. Electrochemical and photochemical techniques then destroy the collected chemicals.
Article continues below advertisement
Specifically, the study investigated the electrochemical degradation of perfluorooctanoic acid (PFOA), as it's commonly found in the environment and in drinking water.
While it's true that earlier studies have tackled electrochemical degradation of PFAS chemicals, many of them considered just one parameter at a time or investigated the impacts of some parameters "under conditions [not] representative of real-world scenarios or were studied in narrow ranges," according to the 2023 study. This has led to contradictory results.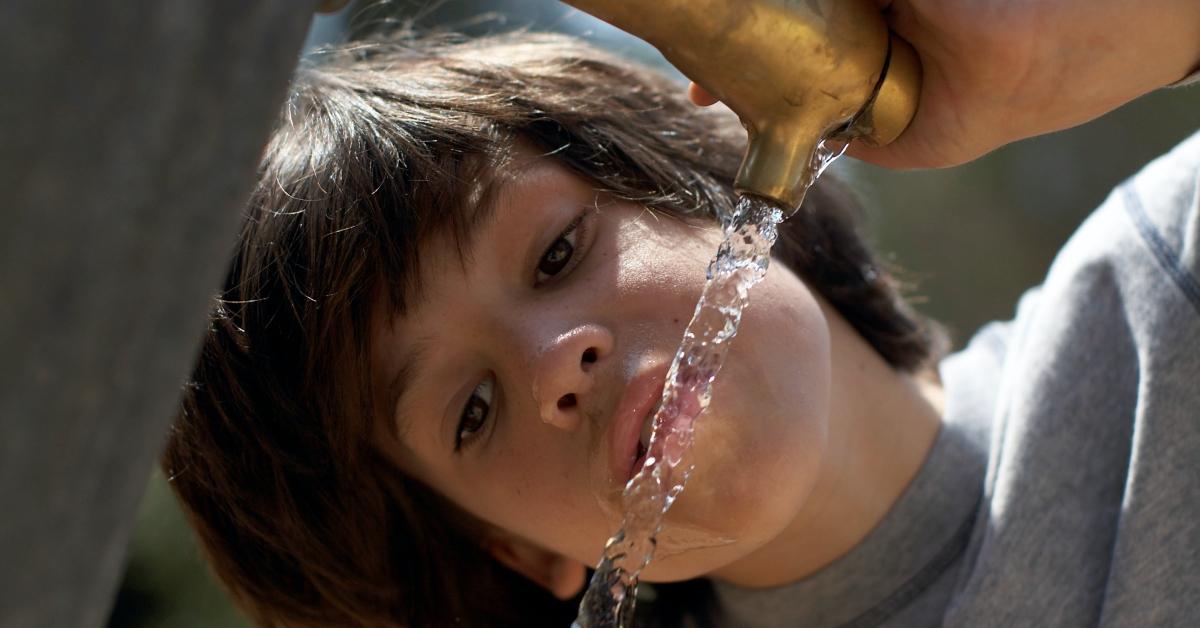 Article continues below advertisement
As relayed by the study, the scientists "employed a central composite design (CCD) to investigate the effects and interactions of the main operational parameters (i.e., electrode gap, current density, and stirrer speed) on PFOA degradation."
"After finding the best operating condition, the effects of solution parameters such as initial pH, DO (dissolved oxygen), temperature, PFOA concentration, and electrolyte concentration in broad ranges were determined," the study's introduction continues.
In the end, the team found that "the highest PFOA decomposition rate was achieved by combining a high current density and stirrer speed, the two main operating parameters." And while "acidic condition, high temperature, and low initial concentration of PFOA accelerated the degradation kinetic," they discovered that "DO had a negligible effect on the decomposition of PFOA."
Article continues below advertisement
UBC chemical and biological engineering professor Dr. Madjid Mohseni, who developed the innovative absorbing technology, described the scientific marvel as a "Brita filter, but a thousand times better," per the University of British Columbia.
"Our adsorbing media captures up to 99 percent of PFAS particles and can also be regenerated and potentially reused. This means that when we scrub off the PFAS from these materials, we do not end up with more highly toxic solid waste that will be another major environmental challenge," Dr. Mohseni said.
Article continues below advertisement
Though the manufacturing of PFAS chemicals has ceased in Canada, Dr. Mohseni explained that simply washing PFAS-containing rain gear or putting out fires with certain foams (typically Aqueous film forming foam) contaminates waterways.
Dr. Mohseni's research group also strives to improve water quality for rural, remote, and Indigenous communities.
"Our adsorbing media are particularly beneficial for people living in smaller communities who lack resources to implement the most advanced and expensive solutions that could capture PFAS. These can also be used in the form of decentralized and in-home water treatments," he said.
Article continues below advertisement
Dr. Mohseni and his team's findings have them optimistic about the future.
"The results we obtain from these real-world field studies will allow us to further optimize the technology and have it ready as products that municipalities, industry, and individuals can use to eliminate PFAS in their water," he continued.
Article continues below advertisement
Arizona State University researchers developed another method for destroying PFAS chemicals in water.
Considering detrimental forever chemicals hide in tap water across all 50 U.S. states, scientists are tirelessly working to find effective ways to annihilate them. In 2023, researchers at Arizona State University developed a method for targeting PFAS chemicals in water, and it involves microorganisms.
Dr. Bruce Rittmann — a Regents Professor at ASU's School of Sustainable Engineering — and his team of researchers introduced a group of microorganisms to perform like "PFAS assassins," as detailed by ASU's Lori K. Baker.
Article continues below advertisement
These microorganisms are tiny but mighty, as the bacteria is helpful in removing unfavorable contaminants from water.
"A microbial community is an assemblage of microorganisms that are doing different things, working together as a team. You can think of them as a sports team with different players in different positions. Or you can think of them as an orchestra with different musicians performing a symphony," Dr. Rittmann explained.
Article continues below advertisement
Dr. Rittmann is famous for using microorganisms in wastewater treatment and invented the membrane biofilm reactor (MBfR), which directs naturally occurring microorganisms to abolish contaminants (like perchlorate and trichloroethene) in water.
"In the MBfR, we are using hollow-fiber gas-transfer membranes. A hollow fiber is like a very tiny straw. And we use the straw to deliver hydrogen gas to microorganisms. As hydrogen is delivered on the inside of the straw, it diffuses through the wall. On the outside, a biofilm of microorganisms oxidizes the hydrogen," he explained of his invention.
Article continues below advertisement
To zero in on PFAS chemicals, Dr. Rittmann revised the MBfR to be a membrane catalyst film reactor (MCfR). In the MCfR, "a film of palladium-based nanoparticle catalysts is deposited on the outside of the membrane or straw," per ASU.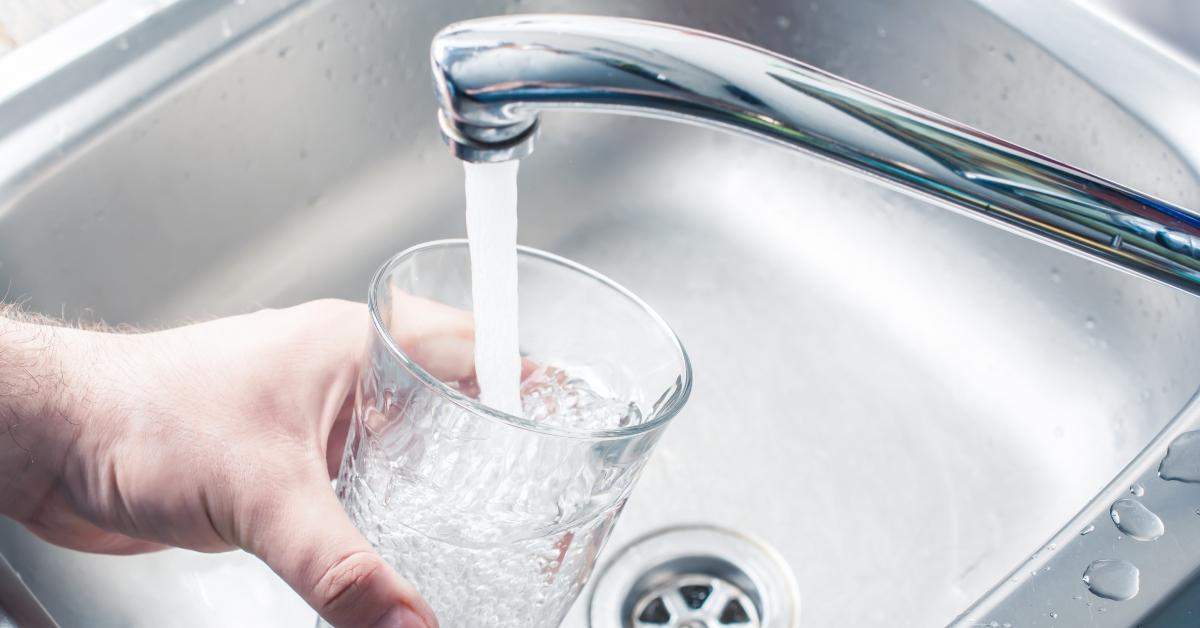 Article continues below advertisement
"Palladium, one of the platinum group metals, is famous for being a catalyst in its solid elemental form. That means it speeds up a lot of reactions. And one of the reactions it will speed up is the reductive defluorination of PFAS, which means replacing fluorine atoms with hydrogen atoms," Dr. Rittmann stated.
Together, the MBfR and the MCfR fight contaminants and purify water.
"We use the MCfR to knock off a few to all of the fluorines, and then we hand that water with those compounds over to the microorganisms in the MBfR, and they finish the job," he shared. "We've shown that it works with all the PFAS compounds we've tried so far."
Furthermore, Dr. Rittmann's MBfR technology can "cut wastewater treatment costs, reduce energy consumption, and even recover precious metals for recycling" — and that's without contributing to pollution.
Article continues below advertisement
Dr. Rittmann has worked to revolutionize how we view bacteria since 1984, which was when he first proposed the concept of microorganism use in drinking water treatment. He wants the world to see the natural superpower of microorganisms (think probiotics), to crush the stigma, so to speak.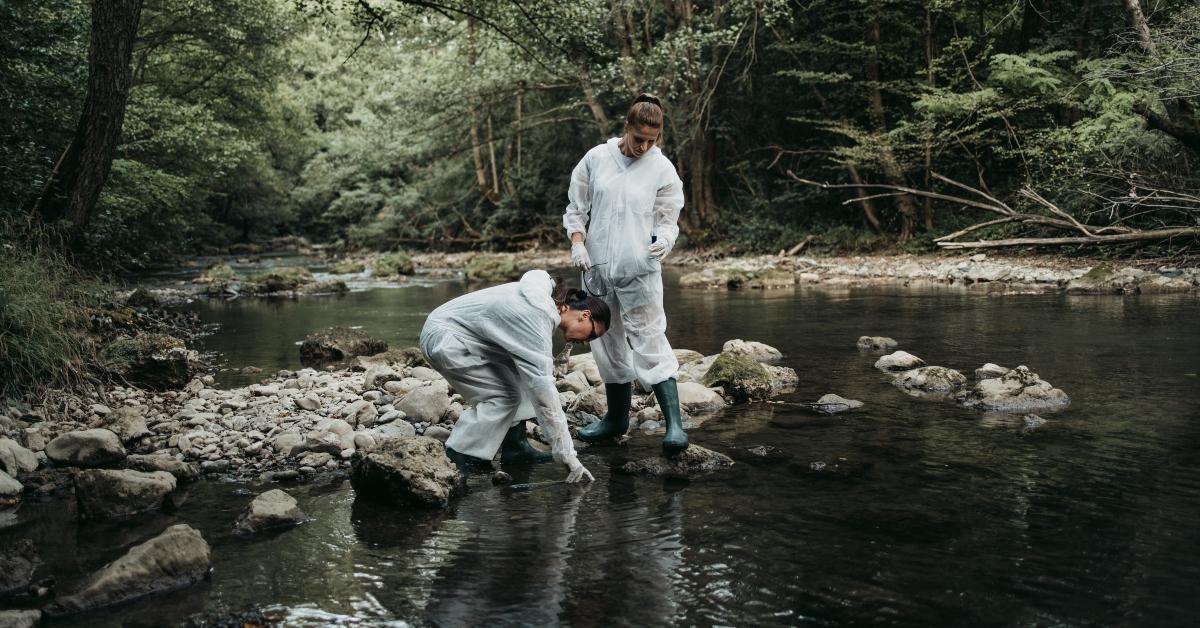 "Traditional technologies in drinking water treatment have been to kill bacteria," he explained. "The field has now changed. What we call biofiltration is a relatively common feature of drinking-water treatment now, although it took a long time for this concept to gain a foothold."
While in the ASU lab, the researchers used water bottle-sized reactors, finding much success in PFAS chemical elimination. The next step involves field testing at contaminated waters. Microorganisms to the rescue!