New York City Carriage Horse's Death Renews Activist Calls to Ban the Practice (Exclusive)
After a carriage horse in New York City died from colic, it renewed protests against the carriage horse industry. Will NYC ever ban the practice?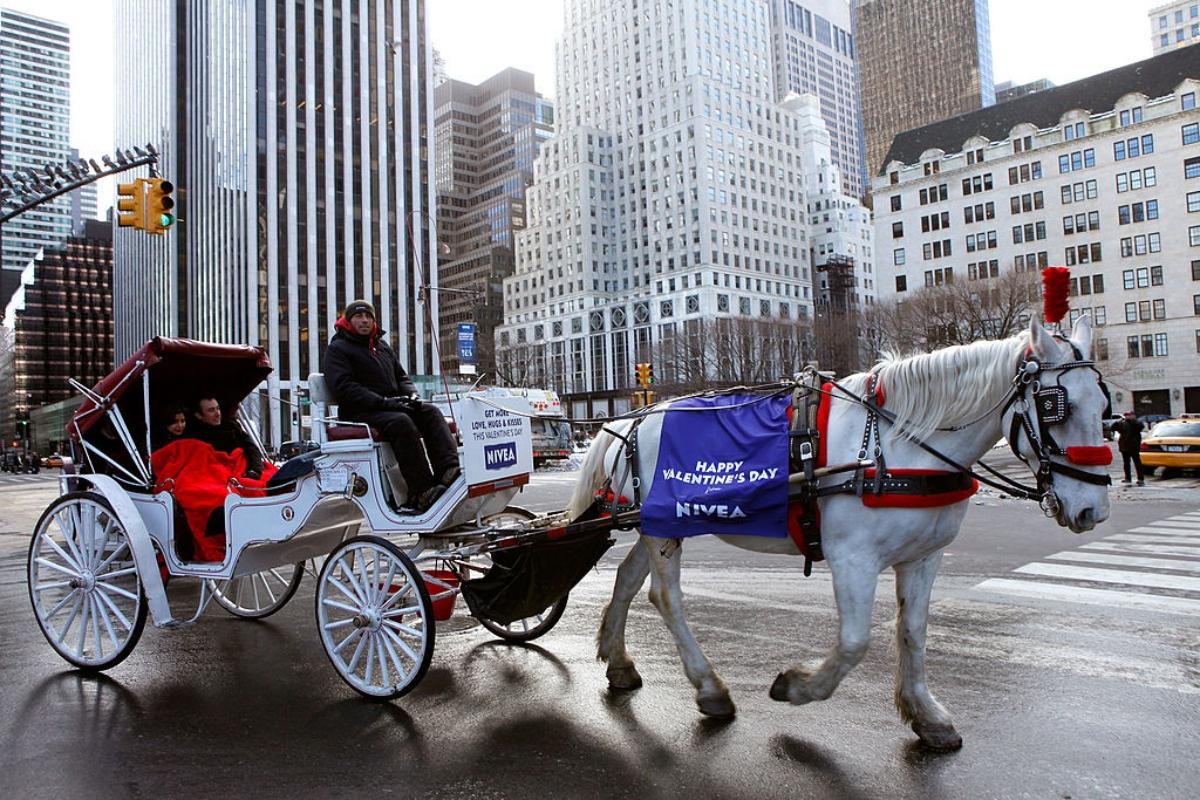 Black Jack, a carriage horse working for Central Park carriage drivers in New York City, passed away in mid-August 2023. Animal rights activists are understandably upset by the death of yet another carriage horse. The NYC carriage horse died from colic, and this raises the question of whether these horses are abused or receiving proper care.
Article continues below advertisement
In 2022, animal lovers learned of the death of carriage horse Ryder a few months after shocking footage of him being beaten by his Midtown Manhattan driver. Billy, another carriage horse, died from colic during a 2022 heat wave. Here's more on what happened to Black Jack and what you can do to help other horses.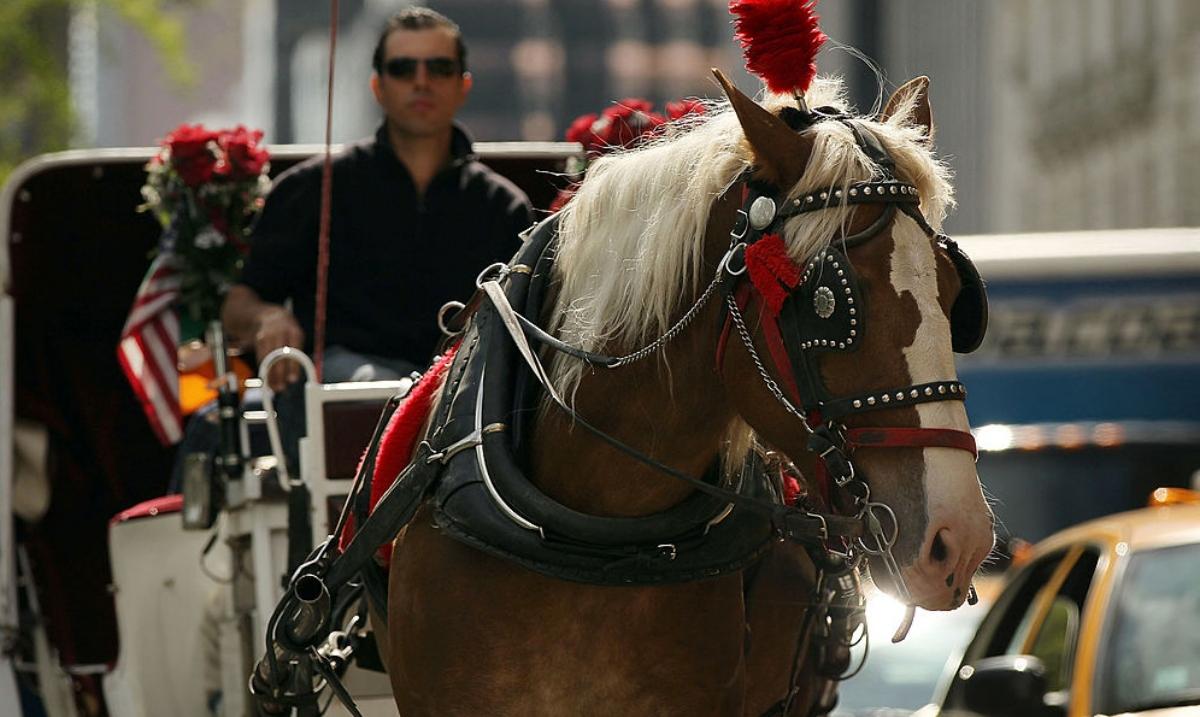 Article continues below advertisement
Black Jack is a carriage horse who died from colic.
In August 2023, amNewYork Metro reported on the death of Black Jack, a 17-year-old working carriage horse. The Transport Workers Union Local 100 (TWU) told the news outlet that Black Jack showed signs of colic, which stable staff observed. In horses, colic is a painful condition in the abdomen that commonly leads to death.
Union members say they began giving Black Jack medication and preparing to transport him offsite for treatment, but he died before the veterinarian arrived.
Edita Birnkrant, executive director of animal rights legislation organization New Yorkers for Clean, Livable, and Safe Streets (NYCLASS), tells Green Matters exclusively in an email: "Another senior, suffering horse has died an agonizing death at the hands of callous NYC carriage owners who wouldn't even provide basic veterinary care for Black Jack and let him suffer an excruciating death in his tiny stall alone."
Article continues below advertisement
Allie Taylor, president of NY-based animal advocacy org Voters for Animal Rights (VFAR), stated in an email sent to Green Matters: "We cannot allow NYC to keep burying horses." She explained that Black Jack hadn't had a veterinary visit for six months, and "the only observations of the carriage horses' health and living conditions have been conducted by those hired by the union representing the drivers."
Article continues below advertisement
The carriage drivers' union claims the horse wasn't mistreated.
Christina Hansen, a carriage driver and member of TWU Local 100, said to amNewYork Metro: "The owners and driver of Black Jack and our stablemen, who all cared for him and tried to save him, are still in shock and are mourning." The union has pointed to its hiring of Tristan Aldrich, an "expert horse caretaker" to provide weekly visits, and veterinarian Dr. Gabriel Cook, as indicators of its concern for horse health.
Aldrich said he had seen no problems with the horses in his first six to eight visits, per the New York Daily News. "The horses are all happy, they're all in good condition, the drivers do everything they can to make sure the animals are looked after and taken care of."
Article continues below advertisement
However, New York animal advocates do not believe all that is true, pointing to the ample evidence of horse abuse in the local carriage horse industry.
"This is criminal animal abuse enabled by carriage horse owners and the TWU Local 100 union who enables the abuse," Birnkrant tells Green Matters.
NYCLASS also posted on Instagram that it "is calling for a necropsy to determine the cause of this latest horse's brutal death."
VFAR echoed that call to action, posting that a "necropsy should be performed by a vet without ties to the industry in order to determine why this incident occurred. This tragedy is yet another inevitable consequence of an abusive industry policing itself."
Article continues below advertisement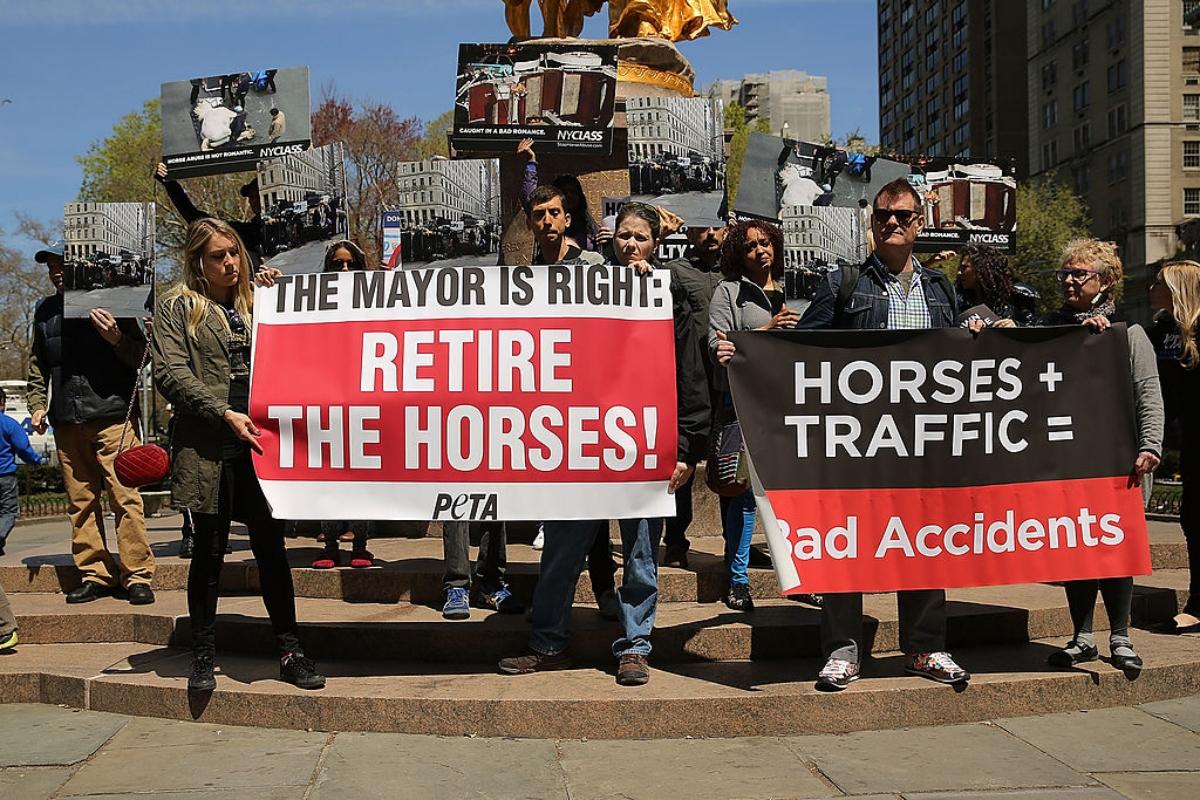 Activists have long pushed for a ban on carriage horses in cities.
The practice of Central Park drivers giving tourists horse-drawn carriage rides has faced severe scrutiny. Animal rights activists are fighting for a ban on horse carriages in New York City's Central Park, saying the horses are mistreated and overworked. Activist Michael Petrelli told CBS News in July 2023 that drivers don't care about horse welfare, saying, "The horse is merely a machine to them. It has no feelings, doesn't breathe."
Article continues below advertisement
Birnkrant says that residents of New York can show support for Ryder's Law by calling their NYC Council Member and "politely urging them to sign on as a co-sponsor of Ryder's Law (Intro 573)." VFAR actually has a form on its website where you can contact your NYC Council Member via email, asking them to support Ryder's Law.
You can also visit the NYCLASS website to learn of other action to take.