Arguments to Ban Carriage Horse Reinvigorated After Another Collapsed in NYC Summer Heat
On Wednesday, Aug. 11, a carriage horse in New York City collapsed in the heat, angering animal rights activists.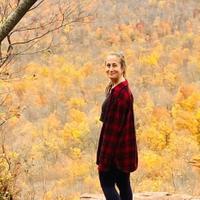 The argument to ban carriage horses is being ignited once again, after a New York City carriage horse collapsed on the hot asphalt along 45th Street and 9th Avenue during rush hour on Wednesday, Aug. 10. Onlookers watched the knees of the horse, whose name was Ryder, buckle as the driver jerked the reins upward. Once Ryder fell, the driver slapped him repeatedly, though he appeared to be suffering from heatstroke.
That said, animal rights activists are continuing to fight to ban them, for good.
Article continues below advertisement
"People are sick to their stomachs over this," Edita Birnkrant, executive director of the nonprofit animal advocacy and political action group New Yorkers for Clean, Livable, and Safe Streets (NY CLASS) said in a statement to The Gothamist. "And so are we. And what is the City Council waiting for?"
"We are so behind so many other worldwide cities that have already removed horses from the streets and replaced them with electric carriages," she added.
"This is just the latest incident of egregious animal abuse happening right out in the open," she continued.
"And it's a perfect example of why we are demanding that [City Council] Speaker Adrienne Adams and the City Council fast-track Councilman Bob Holden's new bill. That would finally end this abuse and cruelty and public safety risk and replace these abused carriage horses with cruelty-free electric carriages that would preserve the jobs."
Article continues below advertisement
What to know about the carriage horse that collapsed in New York City in August 2022:
After the carriage horse collapsed, the horse laid on his side as the driver repeatedly attempted to get him back up, according to the New York Post. Pedestrians got involved, telling the driver to stop, and police eventually got involved. Footage shows cops pouring water on the horse who had clearly overheated, and after about an hour, the horse was finally able to stand up. The horse was then transported elsewhere to receive medical treatment, by the NYPD's mounted unit.
Article continues below advertisement
"I saw the horse collapse. He obviously was malnourished, dehydrated, hungry. The guy started whipping his horse and telling him to get back up instead of giving him water," Uber Eats driver and a bystander of the accident, Kelvin Gonzalez, told the New York Post. "I told him, 'Yo, stop whipping him, give him some water...' You can tell that horse was not taken care of. You can tell he was exploiting that horse. The horse was hungry, he was thirsty. You can tell the horse collapsed from the thirst."
Allie Taylor, the President of Voters For Animal Rights, released an exclusive statement on the incident to Green Matters via email.
"Yesterday's tragic and barbaric incident on 45th St and 9th Ave in midtown Manhattan is yet another example of the abuse horses suffer at the hands of the carriage horse industry," she said. "They are forced to work in smoldering heat during the summer and freezing cold temperatures in the winter."
Article continues below advertisement
"Just weeks after a horse in New York City's carriage trade collapsed and died in his stall, another horse collapsed yesterday and lay on Ninth Avenue for over an hour with no veterinary care while his driver reportedly slapped him, whipped him, and screamed at him to get up," PETA Director Ashley Byrne also said in a statement to Green Matters.
So what's going to happen with this moving forward?
Article continues below advertisement
Are carriage horses being banned? It's an ongoing argument.
As previously mentioned, this is ramping up ongoing animal rights arguments about carriage horses. Per ABC7, New York City's mayor, Eric Adams, has been endorsed by the Transport Workers Union (TWU). Supposedly he is against a carriage ban, but is willing to further discuss the problem at hand.
Adams' predecessor, Mayor Bill de Blasio had openly called out the industry, but never successfully banned it. But Mayor Mike Bloomberg, on the other hand, was a big supporter of a ban.
"The voters of New York City are done watching these incredible animals brutalized by carriage drivers," Taylor told us. "We are calling on Speaker Adams to fulfill her and the City Council's duty to protect the innocent beings of this city. The time is now to ban horse carriages."
Byne had similar sentiments. "The city's horse-carriage trade has been plagued for years by complaints of mistreatment and overwork of horses, and PETA is calling on the NYPD Animal Cruelty Investigations Squad to launch a criminal investigation into this incident. We will rally outside City Hall [on Aug. 11] in support of Int 0573, which would replace these cruel carriages with electric ones that don't force horses to toil for tourism," she added.