Library Made of 45,000 Recycled Plastic Bottles Opens in Underserved Community in Ghana (Exclusive)
The Sankofa Centre is a multimedia library made of recycled plastic bottles, serving the children of Kokrobite, Ghana.
Article continues below advertisement
The library is one of two learning facilities built by African architect Martial Brice Zohoungbogbo and his wife Jane, and the first to be made using recycled plastic bottles. Green Matters spoke with the Zohoungbogbos exclusively to learn more about the project — keep reading for this sweet and sustainable story.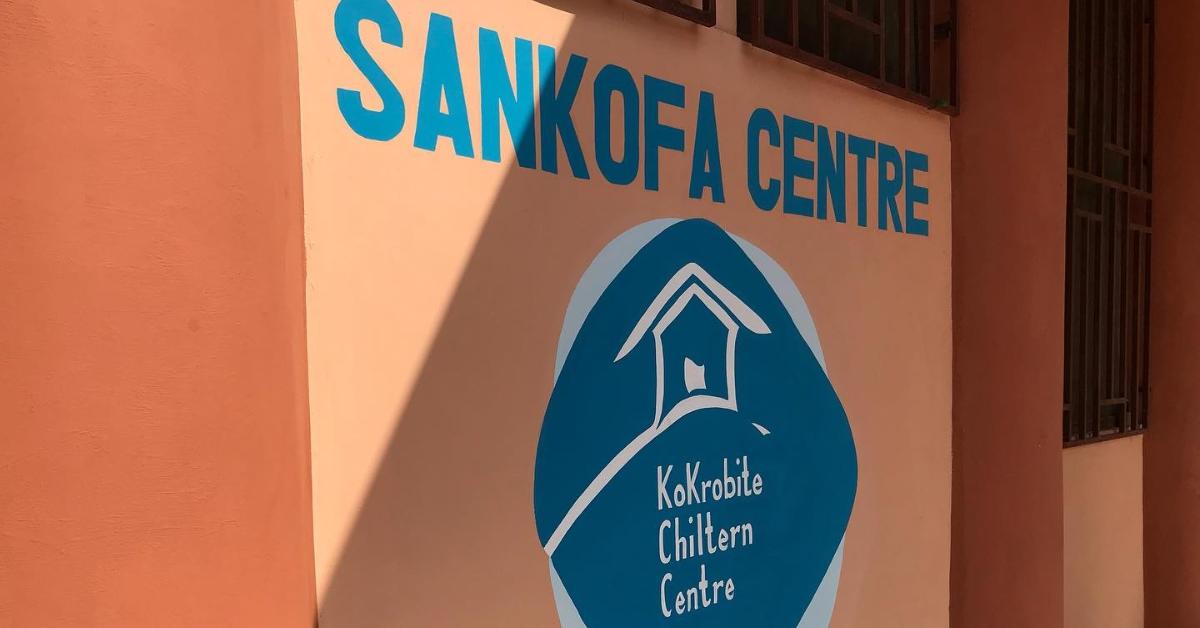 Article continues below advertisement
A library made of recycled plastic bottles opened in Kokrobite, Ghana.
The library, called the Sankofa Centre, was built with 45,000 recycled plastic bottles, reports the Chinese news agency Xinhua. Small bottles were used to create columns, while larger bottles were filled with soil and used to build the library walls.
As Martial Zohoungbogbo tells Green Matters: "Bottle buildings are great and I really enjoy using this method of construction as it's environmentally friendly, allows for creativity, and the buildings are strong and durable."
The building is resistant to fires, floods, earthquakes, and bullets, Martial Zohoungbogbo told Xinhua. Inside the library, children have access to tons of books, puzzles, tablets, laptops, and other learning materials.
The Zohoungbogbos have made it their mission to help the children of Kokrobite, where many families face financial hardships.
Article continues below advertisement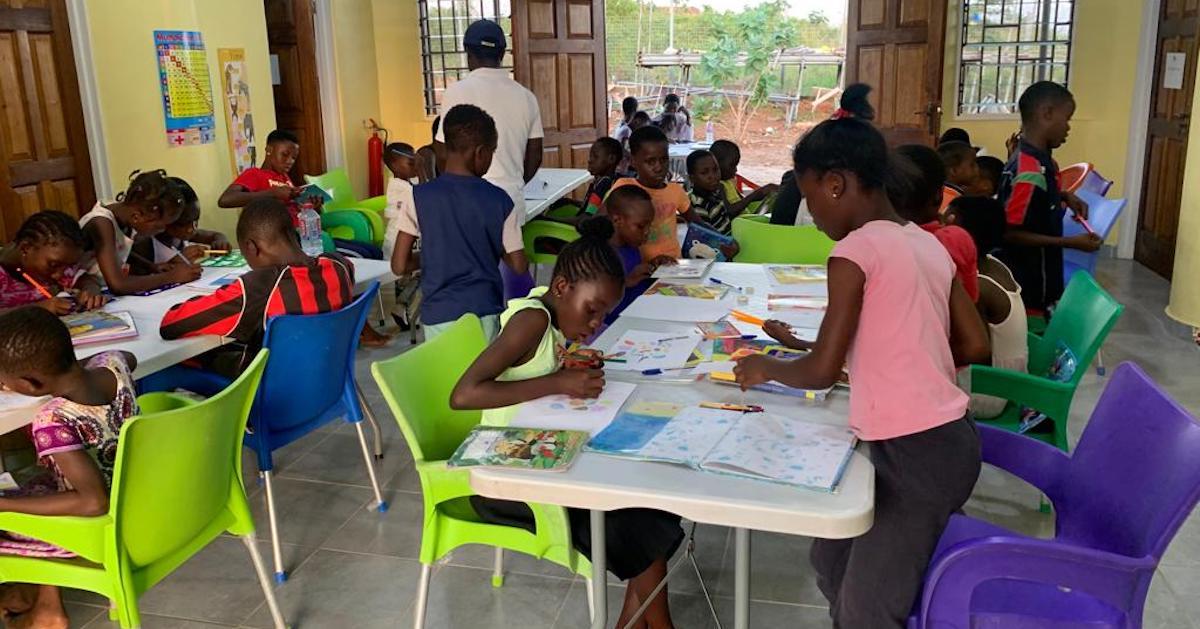 "By far the most rewarding part of the project has been seeing the Sankofa Centre being used by the children," Martial Brice Zohoungbogbo tells Green Matters exclusively via email.
"Enabling them to have access to books and technology to support and enrich their learning and to see them enjoying this with such enthusiasm is wonderful," he continues. "This is why we embarked on such an ambitious project in the first place."
Article continues below advertisement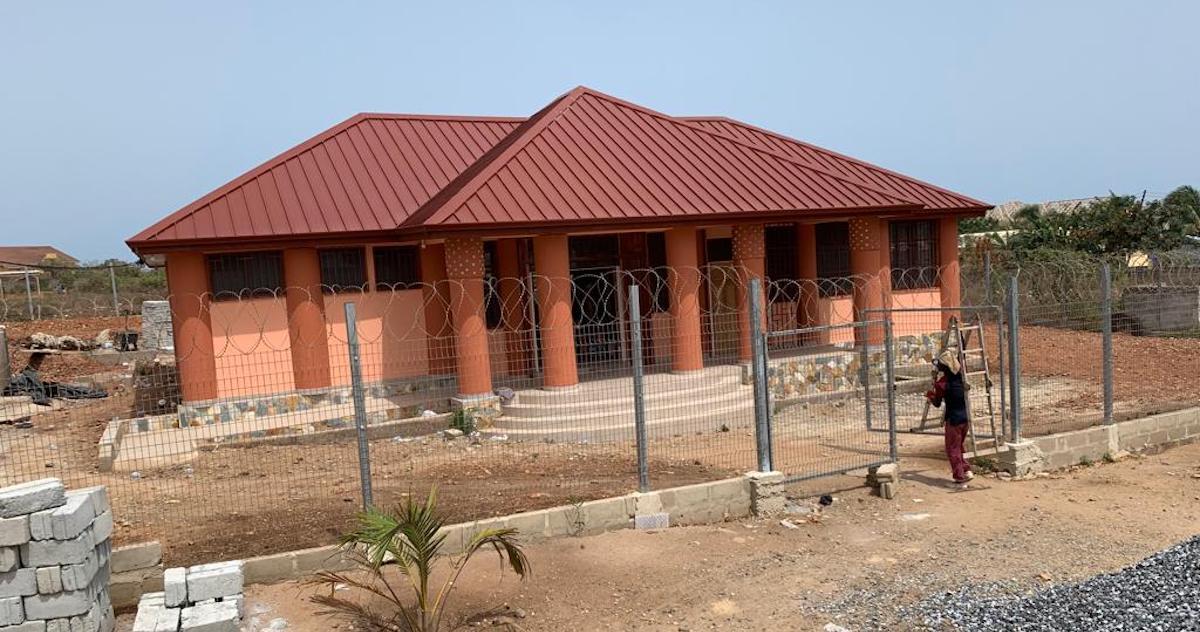 Martial has lived in the community since 1996, and Jane moved there in 2004, according to the Kokrobite Chiltern Centre website. Together, the couple decided to build a facility to help educate the area's children. The first learning center they made was the Kokrobite Chiltern Centre, followed by the plastic bottle-derived Sankofa Centre.
Article continues below advertisement
"Children from communities like this don't have many opportunities. But if you have an education, you have a choice, and then you are much more likely to have opportunities," Jane told Xinhua, adding that the Kokrobite Chiltern Centre usually has about 50 children attend every weekday afternoon, and up to 150 weekends.
Now, with the opening of the Sankofa Centre, they will be able to accommodate even more children.
Article continues below advertisement
Recycling plastic bottles as building materials can be a sustainable way to serve communities.
Using recycled plastic bottles as building materials isn't a new concept. The process of "bottle bricking" has been around since about 2003, when it started in South and Central America and India, according to BBC News. A structure built with bottle bricks costs about one-third of what it costs to use traditional building materials, reports BBC News.
Bottle bricking involves stuffing sturdy plastic bottles with either sand or synthetic trash materials (anything from candy bar wrappers to shopping bags). The stuffed bottles are then stacked together to form bricks.
This article, originally published on Nov. 3, 2023, has been updated to include commentary from Martial Zohoungbogbo.