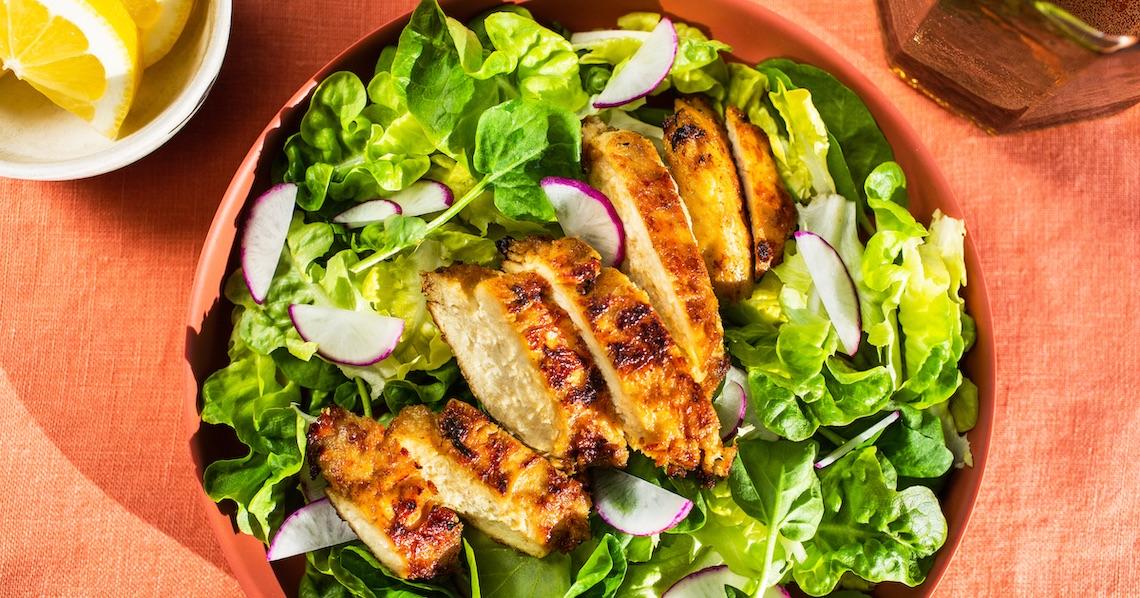 The FDA Just Approved Lab-Grown Chicken for the Very First Time
If you live in the U.S. and have been anxiously awaiting the day you can finally try lab-grown meat, well, it may have just gotten a lot closer. The FDA approved lab-grown meat for the first time, in an exciting move that is sure to excite foodies and save many animal lives.
Article continues below advertisement
Here's the scoop on this monumental development, and the company who scored this exciting honor from the FDA.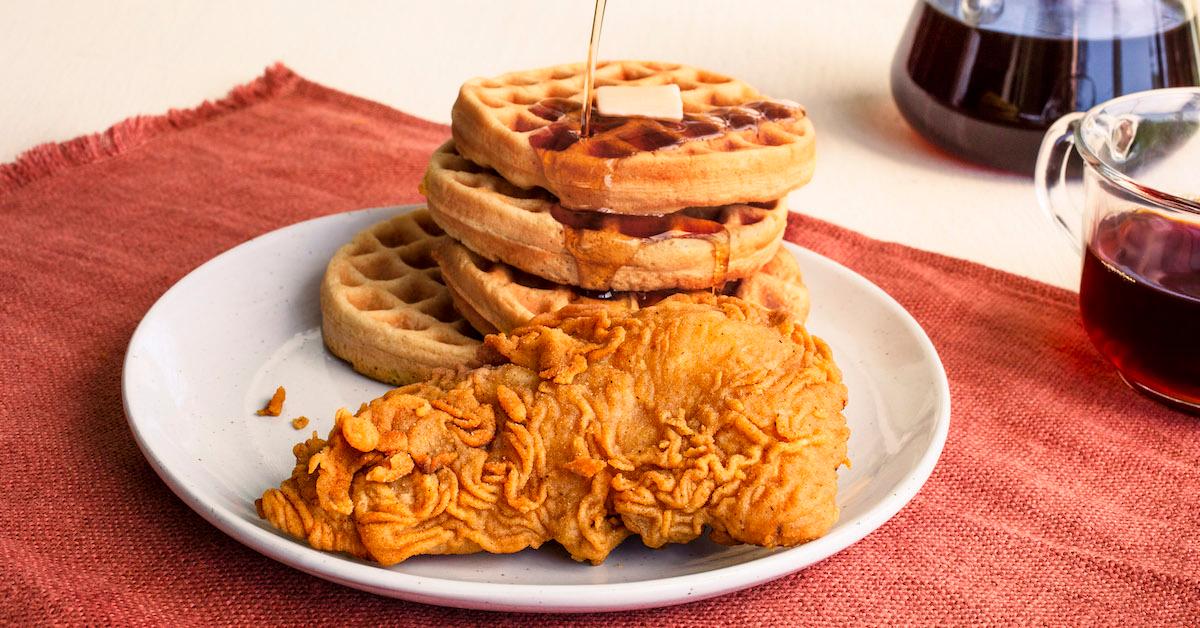 Article continues below advertisement
The FDA just approved Upside Foods' lab-grown meat.
On Nov. 17, the FDA announced that it completed the first pre-market consultation for "human food made using animal cell culture technology" made by food tech company Upside Foods.
Specifically, the FDA looked at Upside Foods' cultured chicken, which is made by taking living cells from chickens, and then growing the cells in a lab to turn them into cultured meat, without hurting any animals.
Article continues below advertisement
"We evaluated the information Upside Foods submitted to the agency and have no further questions at this time about the firm's safety conclusion," the FDA stated in what is known as a "No Questions Letter."
This is a momentous moment for Upside Foods — and for the lab-grown meat industry — as it just became the very first brand to receive the FDA's approval in this way.
"Today we are one step closer to your dining tables as Upside Foods becomes the first company in the world to receive the USFDA greenlight," Upside Foods wrote on its website in celebration of the news. "That means the FDA has evaluated our production process and accepts our conclusion that our cultivated chicken is safe to eat."
Tracy Reiman, the Executive Vice President of People for the Ethical Treatment of Animals (PETA), tells Green Matters in an email that she is "over the moon to see 'slaughter-less meat' becoming a reality."
Article continues below advertisement
Is lab-grown meat available to try yet?
All that being said, it's important to note that this "is not an approval process" by the FDA, and there are still some more hoops Upside Foods will have to jump through before the company's cell-based chicken can be sold in stores and served in restaurants.
Article continues below advertisement
To get full clearance to sell its products in the U.S. market, Upside Foods will have to meet all of the FDA's requirements, including facility registration and inspections.
"We're now one giant step closer to your dining table. Keep your eye on this space for some more info very soon," Upside Foods wrote on Instagram.
The FDA also noted that it is "ready to work" with other companies creating lab-grown animal products, and the agency is actually encouraging these businesses to work with the FDA "often and early" in their R&D process.
Article continues below advertisement
Upside Foods stock: Can you invest in the lab-grown meat company?
Founded in 2015 (as Memphis Meats), Upside Foods' mission is "to make our favorite food a force for good." The company was chronicled in the documentary Meat the Future, which came out in April 2022, is narrated by Dr. Jane Goodall, and scored by Moby.
Article continues below advertisement
Despite all the exposure from the documentary, Upside Foods is not a publicly-traded company, and you cannot buy stocks in the business, as of publication.
"At this time, we're focused not just on money coming in but also on carefully selecting partnerships that will advance the work we do," it says on Upside Foods' FAQ page. Instead, Upside Foods encourages fans to spread the word by sharing news about the brand and lab-grown meat on social media.
This article was update to include a quote from PETA.