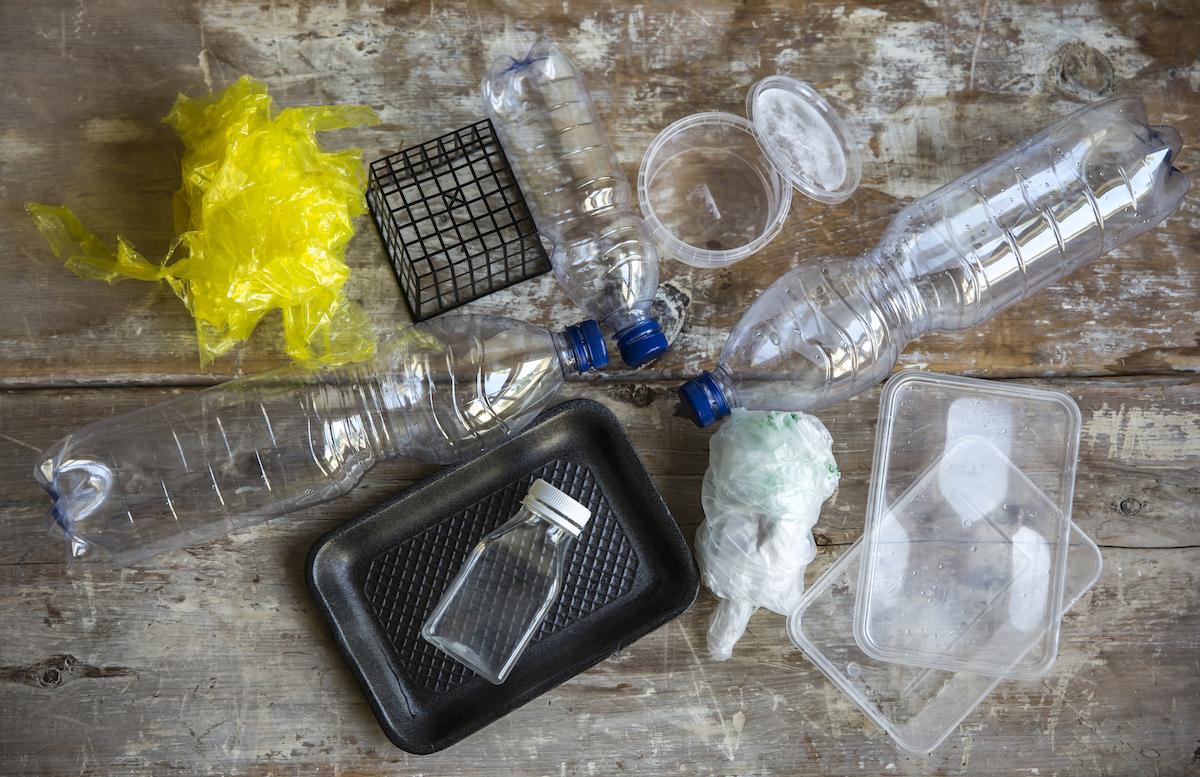 Hawaii's Plan to Ban Most Single-Use Plastic Is Extreme But Reasonable
By Sophie Hirsh

Feb. 13 2019, Updated 3:59 p.m. ET
As the zero-waste movement grows in popularity, many eco-conscious people are making an effort to avoid single-use plastic when possible. But soon, people in Hawaii may have no choice but to find alternatives. As reported by Hawaii News Now, Hawaiian lawmakers are proposing a bill that would eventually ban many forms of single-use plastic.
Article continues below advertisement
Hawaii's government published the bill, known as Senate Bill 522, on its website. Should the legislature pass, every July from 2021 until 2025 (minus July 2024) another component of the bill will go into effect. Beginning July 1, 2021, the bill would prohibit Hawaii's government-run businesses and agencies from any use or distribution of "plastic beverage bottles, utensils, stirring sticks, polystyrene foam containers, or straws." Starting July 1, 2022, restaurants, bars, and hotels would follow suit, and no longer be allowed to use those same items.
Beginning July 1, 2023, no one — neither businesses not private individuals — would be allowed to provide plastic bags in "any form." And finally, starting on July 1, 2025, no businesses or individuals would be permitted to provide single-use plastic beverage containers in "any form." Now remember folks, the typical paper coffee cup is always coated with a thin plastic layer. So for this bill to pass, Hawaii would have to come up with a pretty awesome alternative — something that Starbucks is already hard at work on, with a $10 million offer on the table.
Article continues below advertisement
Overall, the bill would ban businesses, government agencies, and people from using and distributing several common forms of single-use plastic. It seems like items pre-packaged in single-use plastic — such as bags of chips, packages of dried fruit, candy bars, and drinks that aren't water — will still be fair game. Additionally, disposable food containers still seem to be OK under the bill, as long as they are not made of polystyrene (commonly referred to as Styrofoam), which cannot be recycled.
Article continues below advertisement
The bill is mostly targeting single-use plastic that could be replaced with plastic-free or reusable alternatives. However, the success of the bill would depend largely on participation, from both customers and businesses. Having the means and time to pack a reusable bottle and utensils every day is not accessible to everyone, so it will be important for businesses to implement programs for customers to borrow reusable items and/or for businesses to find more sustainable single-use alternatives. For example, there are utensils and straws made from avocado pits as well as biodegradable water bottles on the market.
While these measures may seem drastic to some, the lawmakers behind it provided plenty of details as to why the bill is so important. It all boils down to the plastic pollution crisis currently facing Hawaii (not to mention, the entire world). "The legislature finds that the local and global impact of the world's increasing waste stream is unsustainable and detrimental to the future of Hawaii's economy and people," the bill reads. "Single-use disposable foodware and packaging ... are major contributors to street and beach litter, ocean pollution, marine and other wildlife harm, and greenhouse gas emissions." The lawmakers also cited Hawaii's goal to become carbon neutral by 2045, which makes banning different forms of single-use plastic every year seem more reasonable.
Hawaii's recent bill proposing a statewide cigarette ban was killed, because the House Health Committee found the bill too extreme, local news outlet KHON2 reported. It will be certainly be interesting to see if Senate Bill 522 is also deemed too extreme, or if it ultimately winds up lowering Hawaii's littering rates and environmental impact.