IBM Develops Innovative Recycling System For Fabric, Dirty Plastic Bottles, and More
IBM's recycling system VolCat can break down materials that are often difficult to recycle.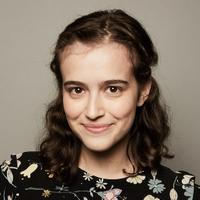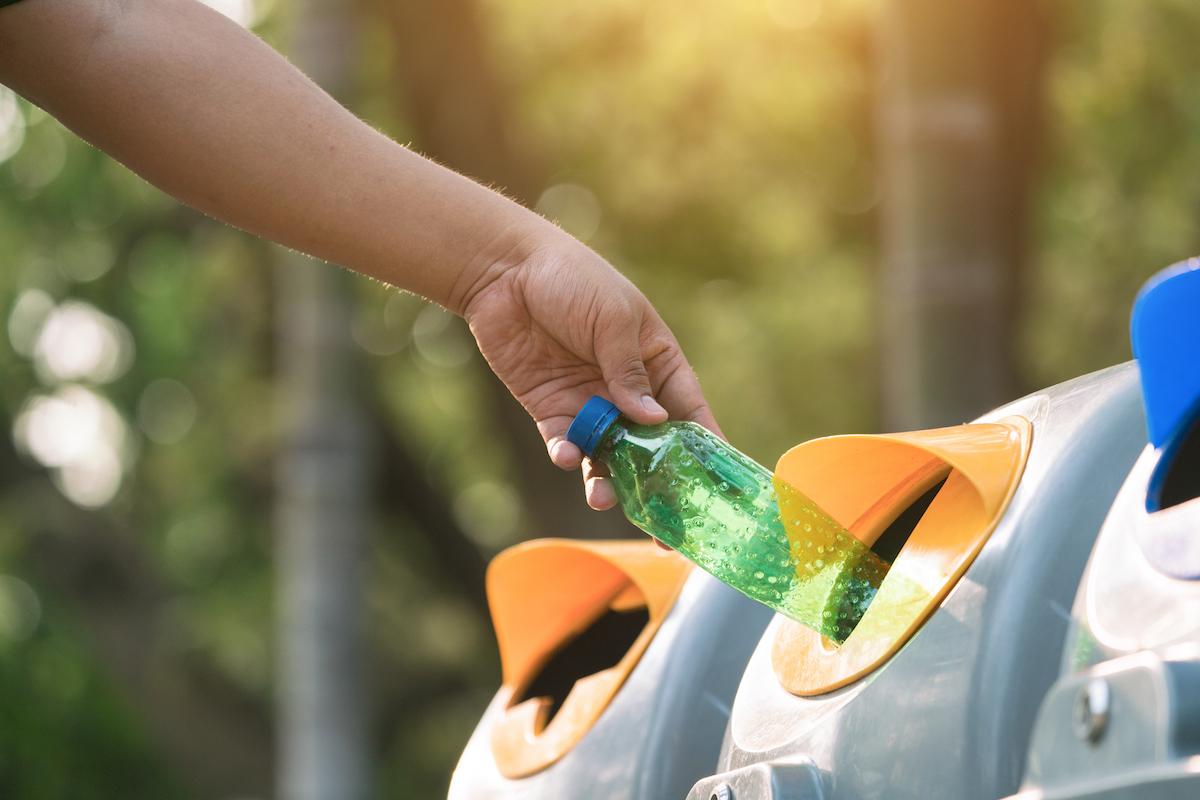 With so many issues surrounding plastic recycling in the U.S., it's imperative that the country finds new ways to make recycling more accessible and sustainable. So luckily, technology company IBM is hard at work on an innovation that just may change the face of plastic recycling as we know it. The company's new device can powerfully break down materials that are often difficult to recycle — here's everything we know about the technology so far.
Article continues below advertisement
As reported by Fast Company, Silicon Valley-based IBM developers recently invented a pressure reactor that uses a new recycling method, called VolCat. The device has the ability to break down fabric made of a cotton and polyester blend. The machine will separate the two materials, spinning the natural cotton fibers into a ball, and breaking down the polyester into a powder. The machine also recycles dirty hard plastics (from bottles to containers), by breaking the items down into powder that can be used to make new plastic products. And according to a video that IBM shared on YouTube, the machine will not require any sorting or washing at all. Not to mention, VolCat will even be able to process items that are typically very hard to recycle, including clothing, carpets, toys, buckets, and more.
Article continues below advertisement
IBM shared more information about the VolCat (short for volatile catalyst) recycling process in a blog post on its website. "In five years, the disposal of trash and the creation of new plastics will be completely transformed. Everything from milk cartons to cookie containers to grocery bags and cheese cloths will be recyclable, and polyester manufacturing companies will be able to take in refuse and turn it into something useful," the post read. "This transition will be powered by innovations like VolCat, a catalytic chemical process that digests certain plastics (called polyesters) into a substance that can be fed directly back into plastic manufacturing machines in order to make new products."
Bob Allen, IBM Research's senior manager of chemistry and materials, sent Green Matters a statement via email, explaining how the VolCat process works. "Plastic bottles, containers, and PET-based fabrics are collected, ground up, and combined with a chemical catalyst in a pressure cooker set to above 200 degrees Celsius," he explains in a statement sent to Green Matters. "With heat and a small amount of pressure, the catalyst is able to digest and clean the ground-up plastic, and the process separates contaminants (e.g., food residue, glue, dirt, dyes, and pigments) from material that is useable for new PET. The useable matter (called a monomer) takes the form of a white powder, which can be fed directly into a polyester reactor to make brand new plastics."
Article continues below advertisement
Allen also explained exactly why we need something like VolCat right now. "PET is one of the most common manufactured plastic polymers, a key ingredient in food and beverage packages and in the fibers of cloth," Allen's statement to Green Matters reads. "Historically, most of this material was not recycled, a primary reason that 8 million metric tons of PET plastics are estimated to go into the ocean each year."
Article continues below advertisement
If VolCat takes off and becomes more widespread in the future, it could greatly reduce the demand for virgin plastic, Forbes noted. By relying more on a process like VolCat, less fossil fuels will need to be used to create plastic products, and as the Environmental and Energy Study Institute explained, drilling for fossil fuels has a negative impact on the environment. In fact, fossil fuels were responsible for about 76 percent of the U.S.' total greenhouse gas emissions that were caused by humans in 2016, the U.S. Energy Information Administration reported.
Until VolCat takes off, it's important to focus on working with what we currently have. When it comes to consuming single-use plastic, there are the 3 Rs to consider. Firstly, reduce your consumption of single-use plastic by refusing it whenever possible in favor of an alternative that is package-free or packaged in more sustainable materials like paper, glass, or metal. Secondly, reuse single-use plastic items as much as possible. Monday's Pad Thai takeout container could simply be rinsed and recycled, but an even better alternative is to reuse it until it falls apart. And finally, recycle. Recycling plastic is better than sending it directly to landfill, but since recycling is far from perfect in the U.S., making a few habit changes to get yourself further away from single-use plastic and therefore putting less plastic in your recycling bin is a great place to start.