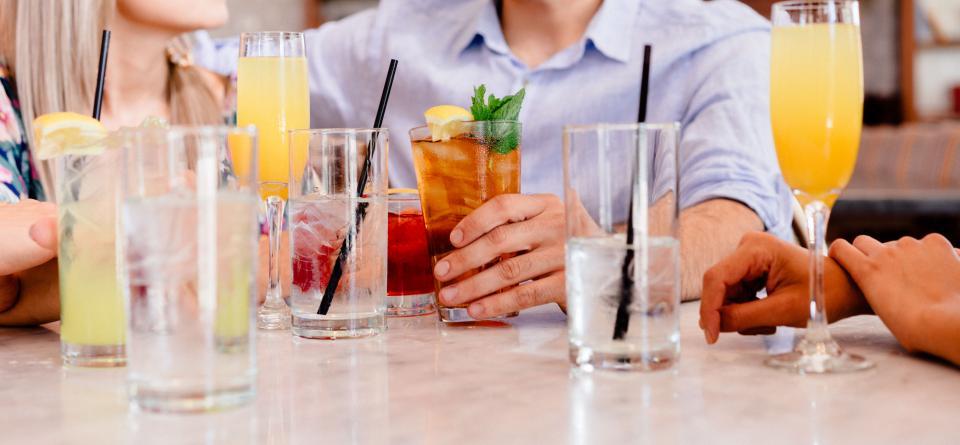 These 5 Companies Are Ditching Plastic Straws
Major brands and organizations are banning plastic straws.
500 million plastic straws are used in America every day but they may soon be on the way out. More companies, major brands, and cities are doubling down on their sustainability initiatives and implementing straw bans as consumers become increasingly aware of the impact plastic pollution has on the environment and ocean life, thanks to popular social media campaigns by celebrities.
Article continues below advertisement
From Lonely Whale's "Strawless In September" with actor Adrian Grenier at the forefront to Oscar-winner Javiar Bardem advocating to protect the Antarctic in a global campaign to create the world's largest ocean sanctuary, more celebrities are using their influence to highlight environmental issues.

While most of us know why plastic straws are bad for the environment it's easy to get lost in the sea of headlines surrounding which companies are announcing straw bans. Here are five companies that have pledged to phase out the use of plastic straws.
1. Starbucks
Article continues below advertisement
Starbucks is banning plastic straws from their franchises by 2020, an announcement they shared earlier this month. The company claims this change will eliminate 1 billion straws from circulation every single year. Though there's been much discussion and debate on the way straw bans impact people with disabilities, Starbucks says their flat plastic lids will be phased out and replaced with a raised lip, similar to a sippy cup, so that straws will be unnecessary.
2. McDonald's
Article continues below advertisement
Though McDonald's hasn't made any moves to ditch plastic straws entirely, their 1300 locations in the UK have been testing a more eco-friendly option. Beginning earlier this year in May, the fast-food giant began using paper straws in favor of plastic ones in their UK restaurants when customers ask for no plastic. McDonald's is adhering to the goals set by the Paris accord on climate change and aim to reduce its greenhouse gas emissions by 36 percent by 2030. McDonald's recently announced a partnership with Starbucks where the two multi-billion companies will create a compostable to-go cup as both companies seek ways to limit their environmental impact.
3. Disney
Article continues below advertisement
The Walt Disney Company is the most recent large organization to join the effort to protect the environment by banning plastic straws. Both plastic straws and stirrers will be banned from all of their resorts, theme parks, and attractions beginning mid-next year, with the exception of Disney Tokyo. The company estimated the ban will eliminate more than 175 million straws and 13 million stirrers every year.
4. American Airlines
Article continues below advertisement
American Airlines made an announcement earlier this month to replace plastic straws and stirrers this year with biodegradable options, making it the first major airline to phase out the single-use plastics. Beginning this month, the airline is introducing their eco-friendly initiative in its airport lounges, and in November, the airline will start to phase out the straws and stir sticks it uses on board its planes with bamboo ones. Between its lounges and planes, American Airlines says it believes this will help remove 71,000 pounds of plastic each year from the environment.
5. Bacardi
Article continues below advertisement
Large companies like McDonald's and Starbucks might be making headlines this year for their plastic straw bans, but Bacardi was way ahead of the eco-friendly trend. In 2016 the well known spirits company began the "No Straw Movement" banning plastic straws from all corporate events as part of its wider award-winning 'Good Spirited' campaign that aimed to reduce its environmental impact in sourcing, packaging, and operations.
More from Green Matters: