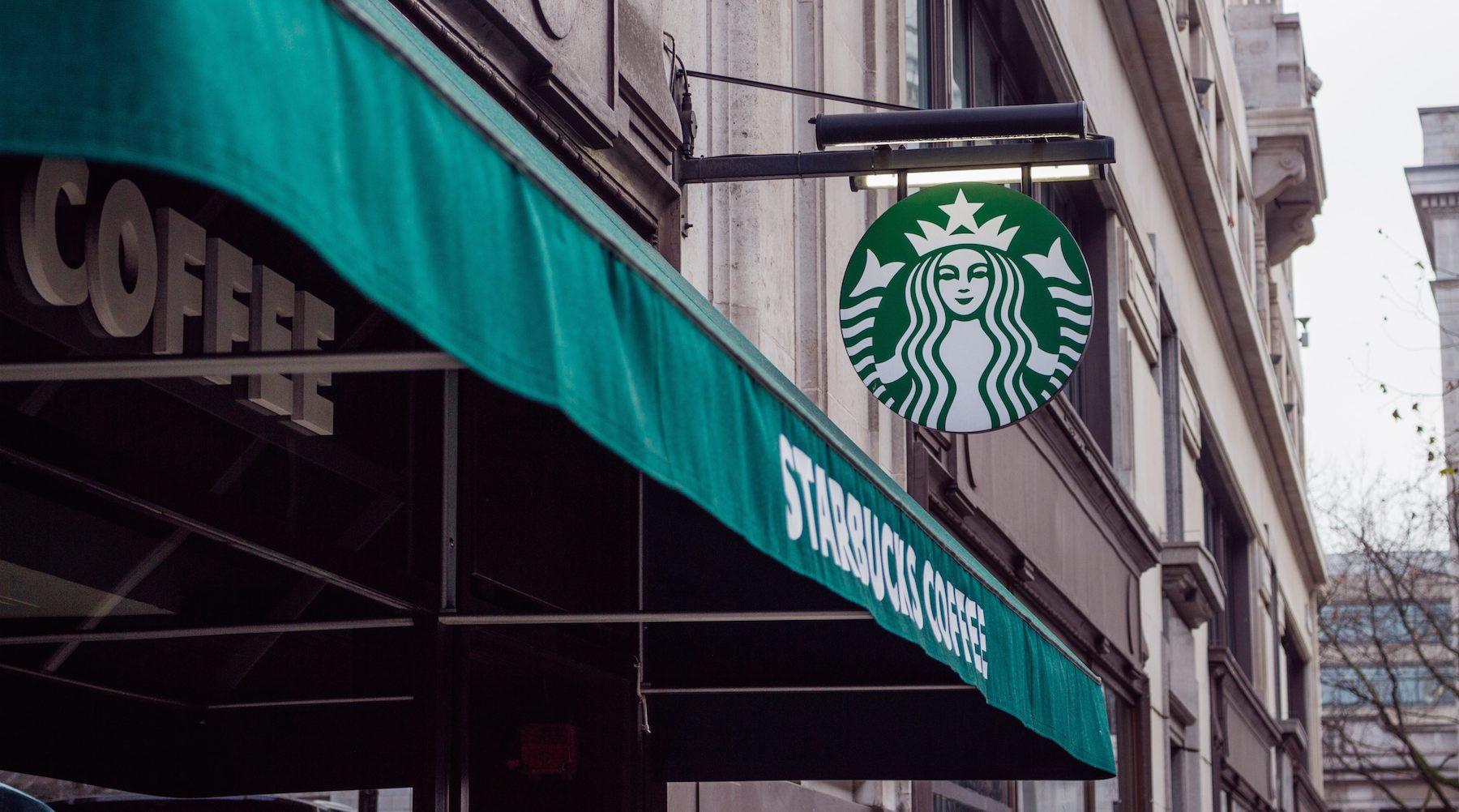 Starbucks Announces Plan To Ban Straws From All Stores
By Aimee Lutkin

May. 31 2019, Updated 12:00 p.m. ET
On Monday, Starbucks joined the growing number of companies who have committed to banning plastic straws from their franchises, announcing an end goal to cut out the single-use plastic product by 2020.
Article continues below advertisement
The company claims this change will eliminate 1 billion straws from circulation every single year, CNN reports.
This is a big step in the campaign to end the use of straws, which contribute considerably to ocean pollution and marine life.
Article continues below advertisement
Not only companies are joining the charge—entire governments have begun to ban straws, hoping it will lead to a cultural shift that includes an awareness of the pollution caused by single-use plastic.
There is some debate in the move to ban straws when it comes to considering the needs of people with disabilities. 
Article continues below advertisement
Many people with limited mobility or other issues depend on the availability of straws and their ease of use for daily purposes like eating, drinking, and taking medications. Activists ask that instead of calling for an overall ban, alternatives be considered.
I need there to be a Twitter bot that automatically posts one of the two images below for the moments when disabled people post "Please don't ban plastic straws. We need them," and abled people say "Bring your own straws." Or "There are other straws." Can we make this exist? pic.twitter.com/8W0n1rDQ62

— Maria Town (@maria_m_town) July 5, 2018
Article continues below advertisement
The call to ban plastic straws without an affordable alternative for consumers has been criticized for a lack of consideration, but a giant brand like Starbucks getting on board might be a sign to factories that developing a plan for an affordable replacement is long overdue.
Starbucks has the reach to make entire design changes to its production line that will make the straws unnecessary. Their flat plastic lids will be phased out and replaced with a raised lip, similar to a sippy cup.
Article continues below advertisement
Looks like an adult sippy cup but really it's the new @Starbucks straw-free iced coffee lids! They come with the nitro cold brews, but you can ask for one for any cold drink to be more eco-friendly 🌎☕️ pic.twitter.com/OyzEKDucPS

— Abby Isaacs WMAR (@AbbyIsaacsNews) July 3, 2018
They will in fact offer straws made from paper or compostable plastic for their Frappuccino line and it's signature dome lid. Those sorts of straws will also be available upon request.
Article continues below advertisement
The switch will begin in Vancouver, Canada, and Seattle this Fall to test the success of the new designs, then gradually replace their old straw system over the next two years.
In a statement to CNN, CEO Kevin Johnson says the franchise considers the straw ban a "significant milestone" for the company, which has been working towards a number of sustainability efforts.
Article continues below advertisement
In March, the company opened up a contest with a $10 million reward to anyone who could come up with a compostable cup that could be affordably mass-produced.
According to Ecowatch, Starbucks uses 4 billion cups on an annual basis. At $10 million, an environmentally sustainable replacement would be a steal.