Starbucks And McDonalds Team Up To Create A Compostable To-Go Cup
Starbucks and McDonalds wants to design a to-go cup of the future for their restaurants.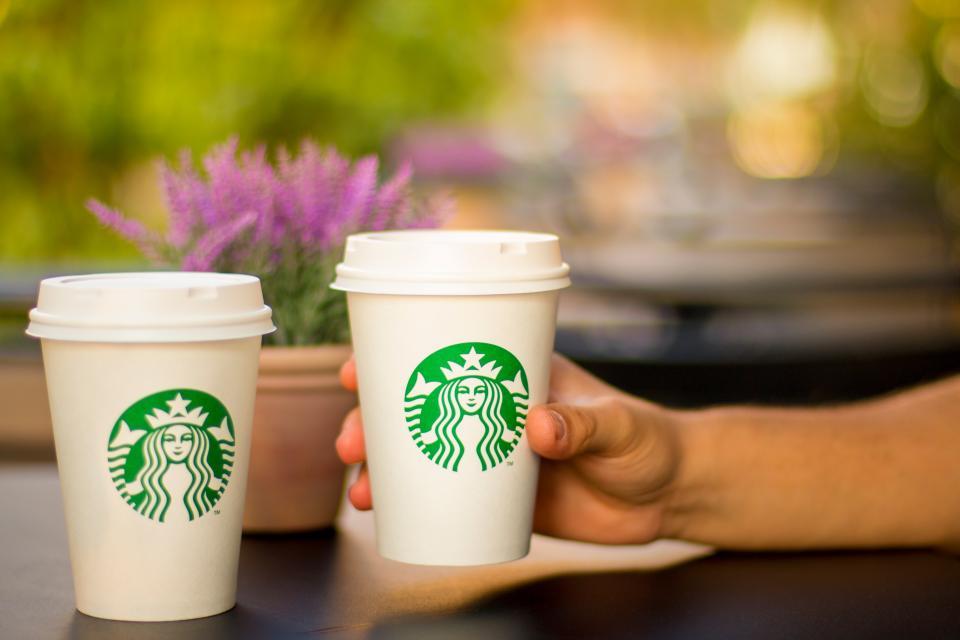 It's easy to grab your favorite latte in the morning on the way to work then throw the cup away as soon as you're done, without considering the environmental impact that one single cup has on the planet. Though they're major competitors, Starbucks and McDonalds are coming together to design a new recyclable, compostable to-go cup to make our morning coffee run a little more eco-friendly. They plan to launch the sustainable cup within the next three years.
Article continues below advertisement
"There are certain things we'd say that we're not competitors on. We all have to come with solutions and make sure we're watching out for the public's interest. This is something that we see as kind of similar. It's a societal issue, and there's a way that we can come together, not as competitors, but as problem solvers. We can use our collective scale to make a difference," Marion Ross, the McDonald's chief supply chain officer in the U.S., told Fast Company this week.
Together, the two multibillion dollar companies are responsible for distributing a combined four percent of the world's 600 billion cups annually. Although both the plastic and paper cups at McDonalds and Starbucks are technically recyclable, not many actually get recycled due to issues with recycling infrastructure around the country.
Article continues below advertisement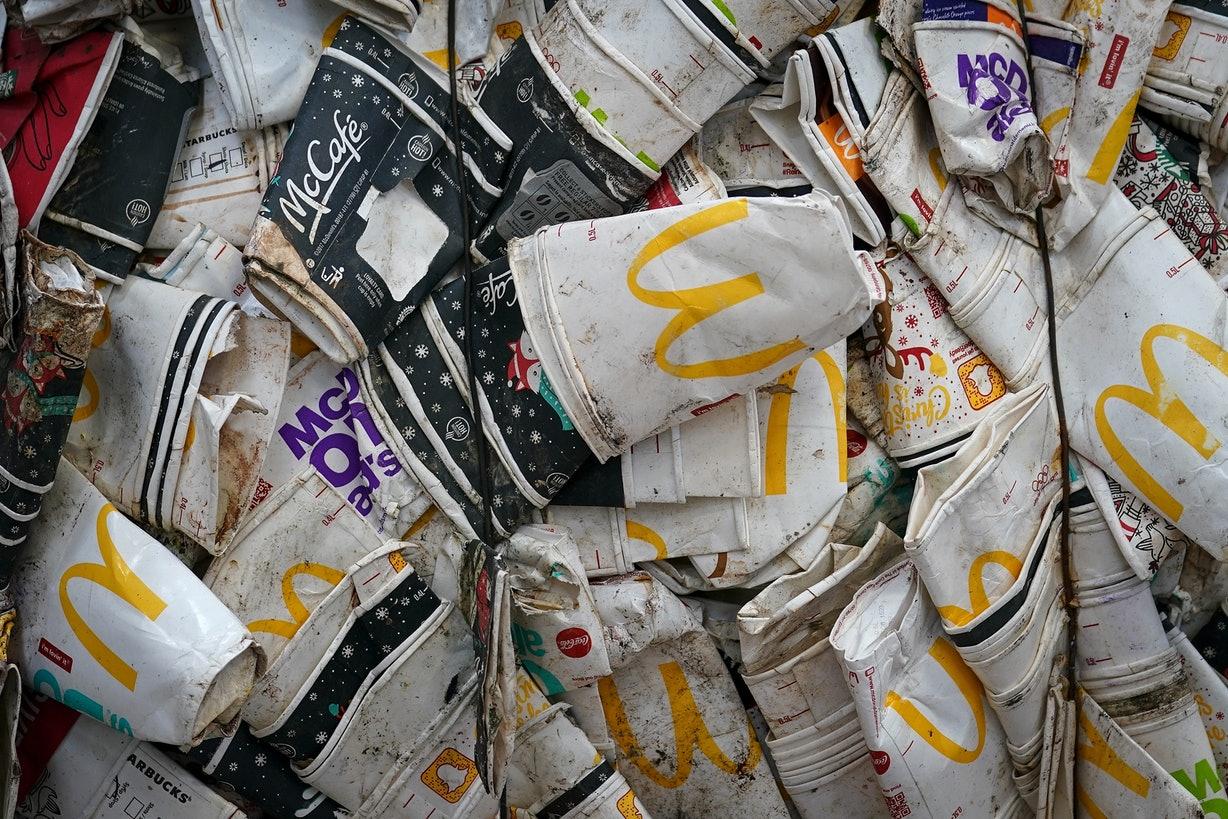 Starbucks itself announced earlier this month a plan to ban straws in many of their drinks as part of a 2020 initiative to ban straws entirely, eliminating more than one billion straws a year. In the United States alone, an estimated more than 500 million disposable plastic straws are used every day, according to Eco-Cycle, a nonprofit recycling organization.
Article continues below advertisement
Although plastic straws are made from polypropylene, a recyclable plastic, most recyclers won't accept them. It takes roughly 200 years for polypropylene plastic straws to break down, during which time they become brittle and break into smaller pieces, known as micro-plastics. The coffee giant, which has more than 28,000 stores worldwide, joined the growing number of companies who have committed to banning plastic straws from their franchises in an effort to reduce waste and protect ocean life.
Article continues below advertisement
As they continue to work on ways to do less harm to the planet, Starbucks welcomed the collaboration on sustainability initiatives "We've been at this for a while [alone], but we were getting tired of incrementality," says Colleen Chapman, vice president of Starbucks's global social impact overseeing sustainability.
Though the collaboration might seem like a surprise to some, the companies have been in discussion for some time on how to tackle the environmental impact of their packaging.

"When they made their announcement, we thought this would be a great way for us to join something that would have a positive impact, and do it in a really big way," Marion Gross, the McDonald's chief supply chain officer for the United States, told Fast Company. "Two big organizations coming together–and hopefully many more will join. We would love to see that, because we think that together we can all make a difference here."
Article continues below advertisement
They don't want to tackle the cup of the future alone, though. Launched by Starbucks and Closed Loop Partners earlier this year, McDonalds is joining the NextGenCupChallenge that "invites innovators, entrepreneurs, industry experts, and recyclers to submit their ideas for the next generation of recyclable and/or compostable cups."
The competition opens in September, and up to seven winners will receive $1 million to bring their idea to life. Currently, Starbucks has contributed $5 million to the fund, and McDonald's recently matched that.
Article continues below advertisement
Andy Corlett, director of packaging R&D for Starbucks, said via the Starbucks press release that the new packaging solutions will be "open source," allowing others to utilize and expand upon the development of more sustainable cup solutions.
"The idea of environmental sustainability in packaging is not just a Starbucks issue. It's a global issue," Corlett continued. "We want to make sure this technology is available to everyone because it's the right thing to do."