How to Identify the 5 Different Cucumber Plant Stages
New to vegetable gardening? Learn how to identify the five different cucumber plant stages.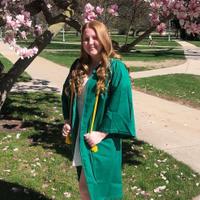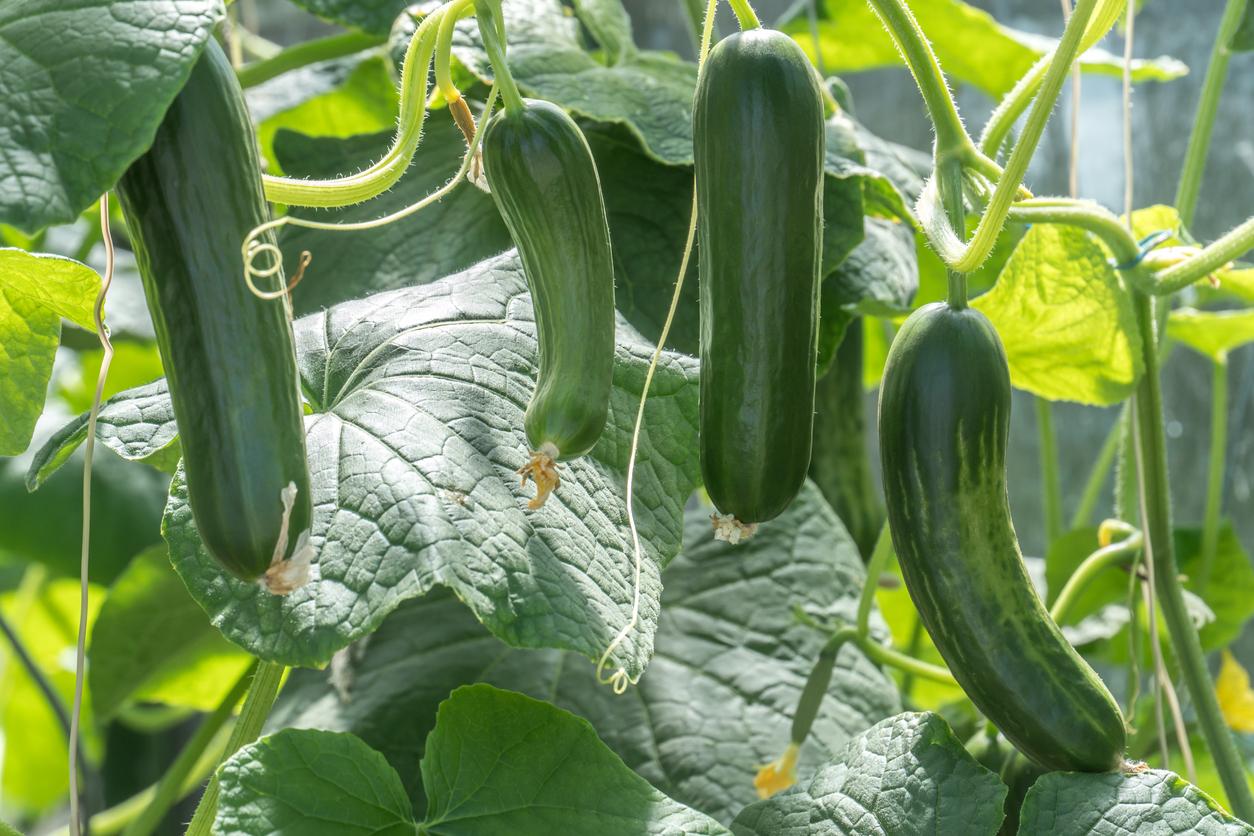 There can be a lot of trial and error when it comes to vegetable gardening, especially if you're a total beginner. However, learning more about your crops and their various stages of growth can be incredibly helpful.
For example, being able to identify the different cucumber plant stages will allow you to easily track the crop's progress. With this valuable information in your back pocket, you'll have a better idea of what to expect.
Article continues below advertisement
The first cucumber plant stage is germination.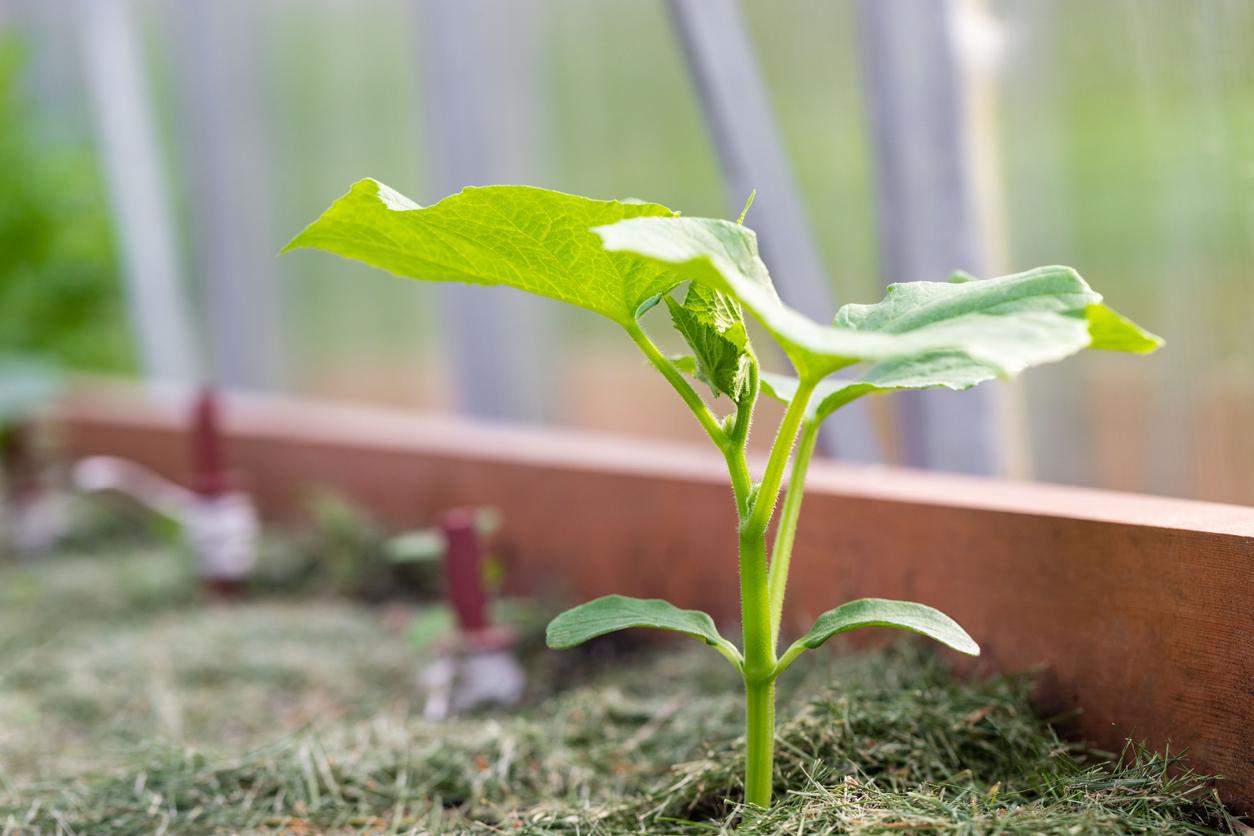 There's an endless number of cucumber varieties you could grow. Regardless of the type you choose, most will take between 50 and 70 days to fully mature, according to The Spruce.
While some people might choose to start by planting a partially-formed crop, it's surprisingly pretty easy to grow cucumbers straight from seed. Plus, starting with seeds is more affordable and can actually result in stronger plants.
Article continues below advertisement
Once you plant the cucumber seeds, it typically takes three to 10 days for any sign of growth to appear. If the seeds have successfully germinated, tiny little seedlings will begin to sprout out of the ground. Eventually, small leaves will accompany each sprout — when a plant has two sets of leaves, you can determine whether or not it needs to be moved to an area with more space.
Article continues below advertisement
Soon, you'll notice new leaves and vines.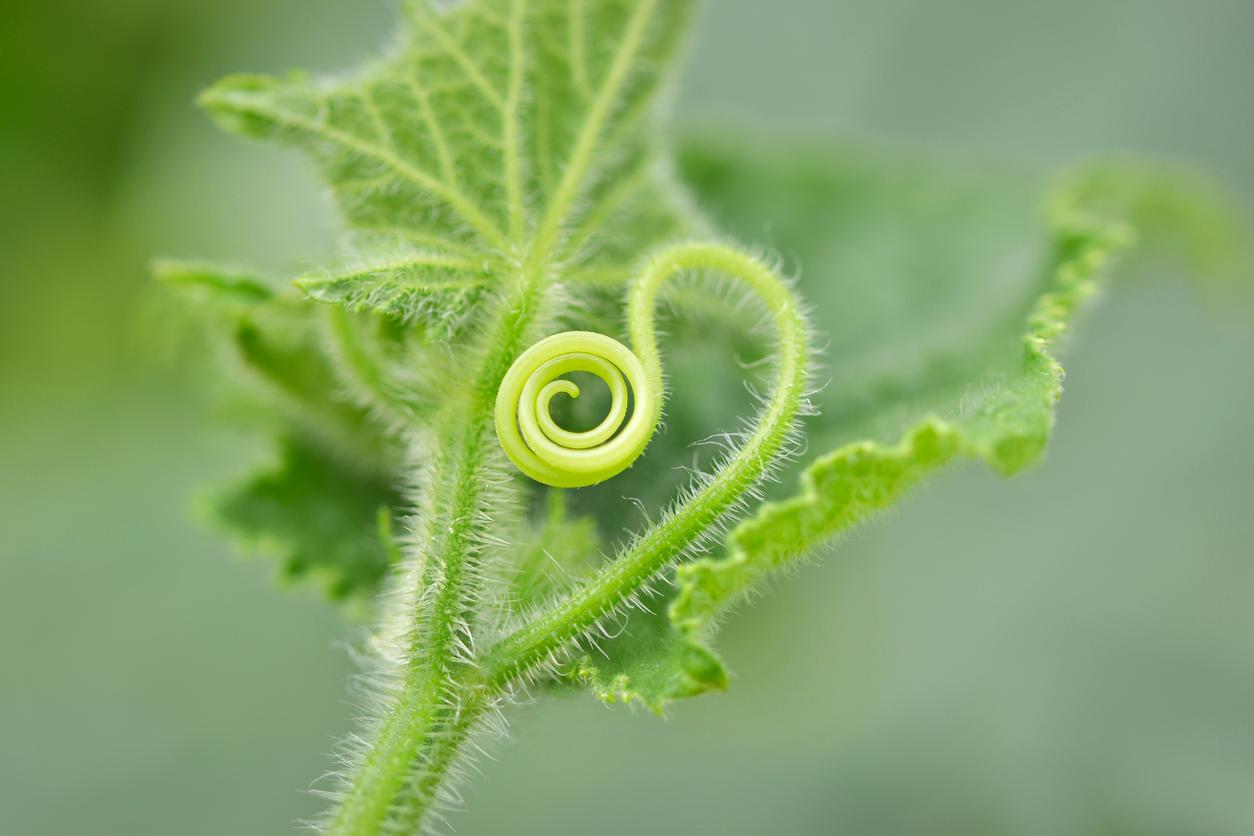 After the plant is more established, it will start to put all of its energy into growing big and strong. You will start to notice new vines and bigger, more distinctive leaves — this will take a few weeks.
Article continues below advertisement
Article continues below advertisement
Your cucumber plant will start to flower.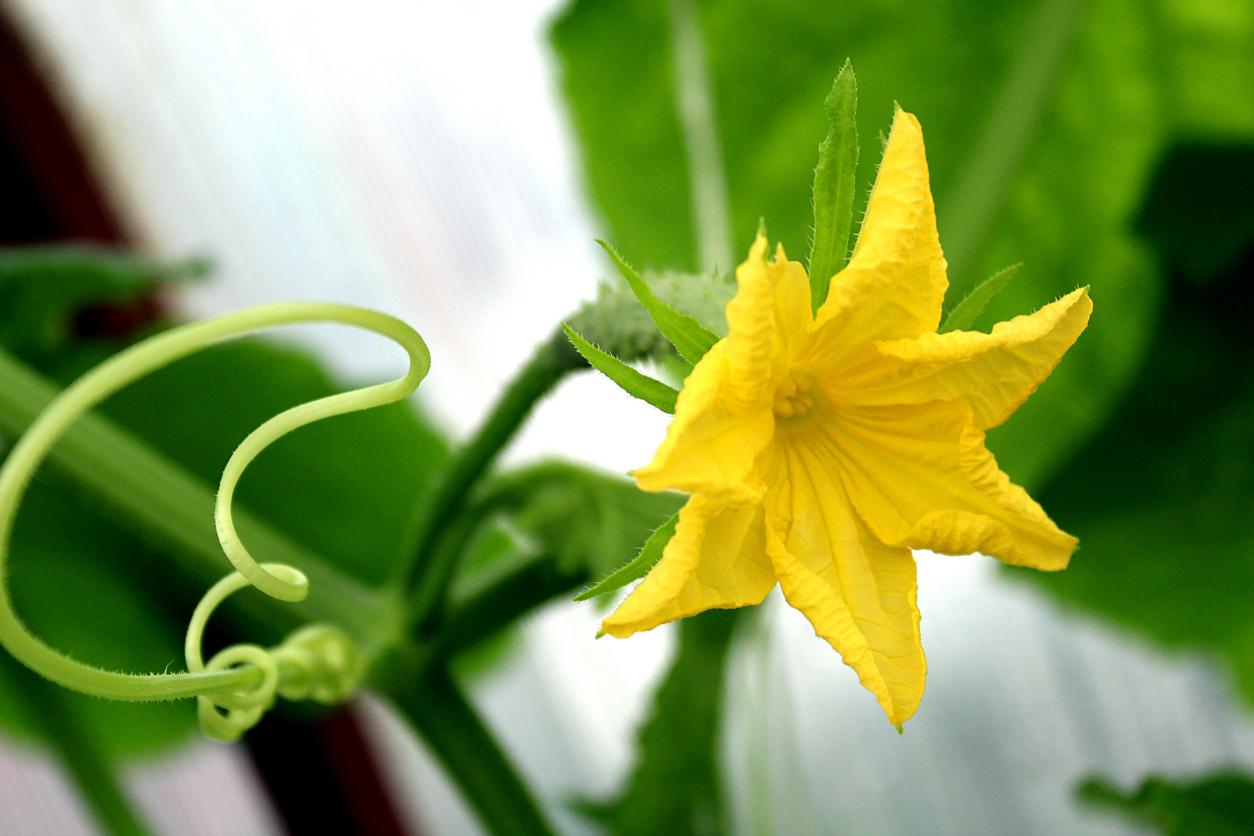 Once it's been between 40 to 55 days, you can expect your cucumber plants to produce beautiful, yellow flowers. Not only are these flowers a nice addition to your vegetable garden, but they're also a great sign that cucumbers are on the way.
Article continues below advertisement
During this stage, you can add some fertilizer to your plants to help them along. If you want to have a bit of fun with this, you can test out some DIY natural fertilizers — try adding coffee grounds or eggshells!
Article continues below advertisement
Eventually, you'll see some tiny, adorable cucumbers.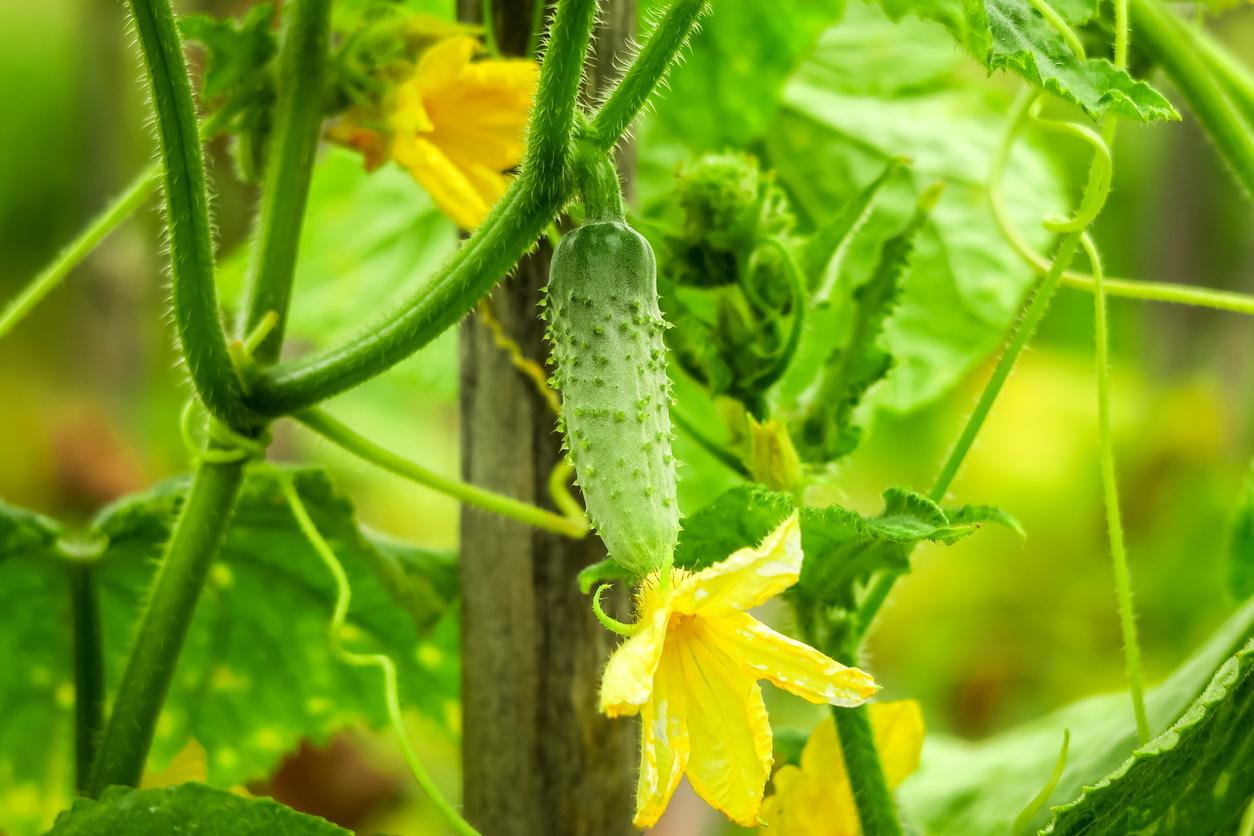 Enjoy the flowers while they last, because soon enough, tiny cucumbers will begin to form — this usually takes place about 10 to 12 days after flowering. This stage is very exciting because it means that you'll have mature cucumbers any day.
Be sure to water the plants regularly during this period. If the temperature is hotter than usual, it's important to keep the soil moist.
Article continues below advertisement
It's time to harvest!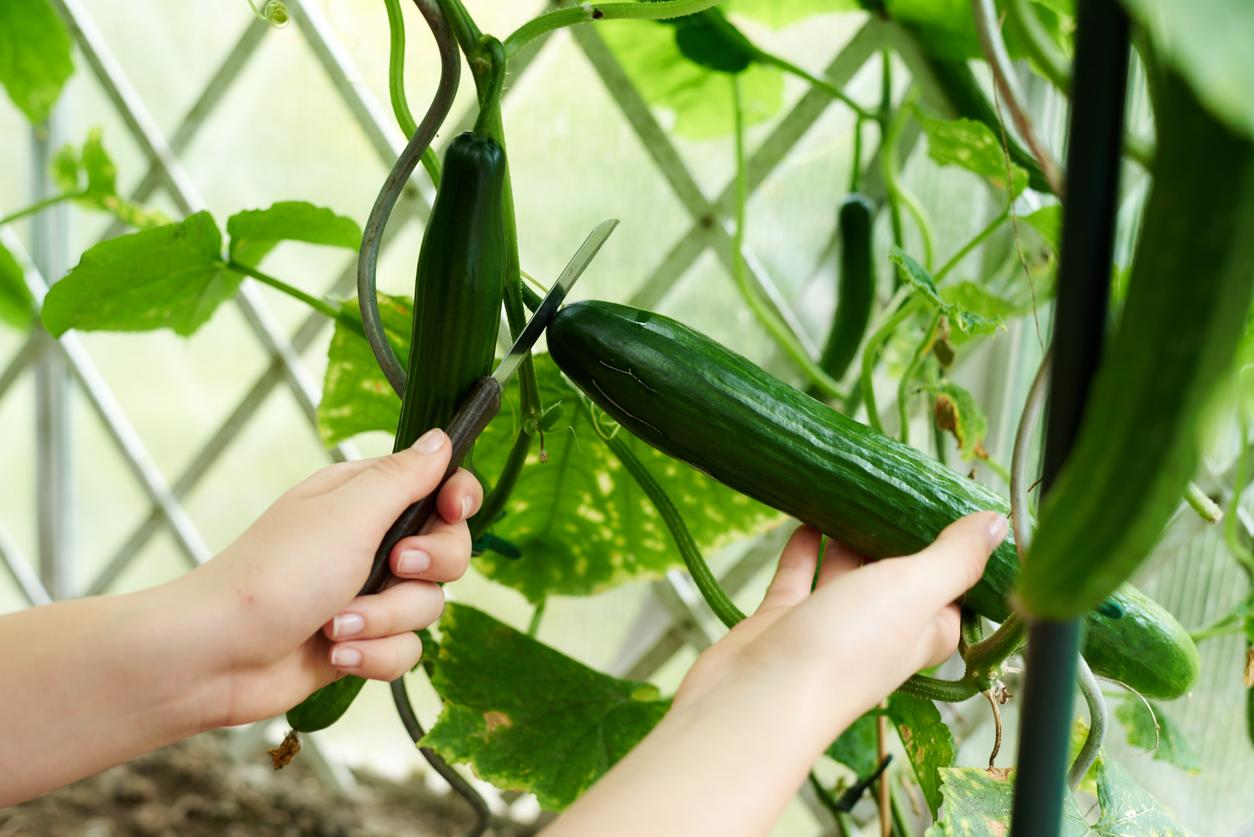 You can expect to have mature, ready-to-harvest plants about eight to 10 days after the tiny cucumbers first emerged. It's critical to know which variety of cucumber you've planted because that will help you determine if it's fully matured.
Article continues below advertisement
Before harvesting, make sure that the color and size of your cucumbers look correct. If they're ready, you can use a sharp knife to cut the fruit from the vine.