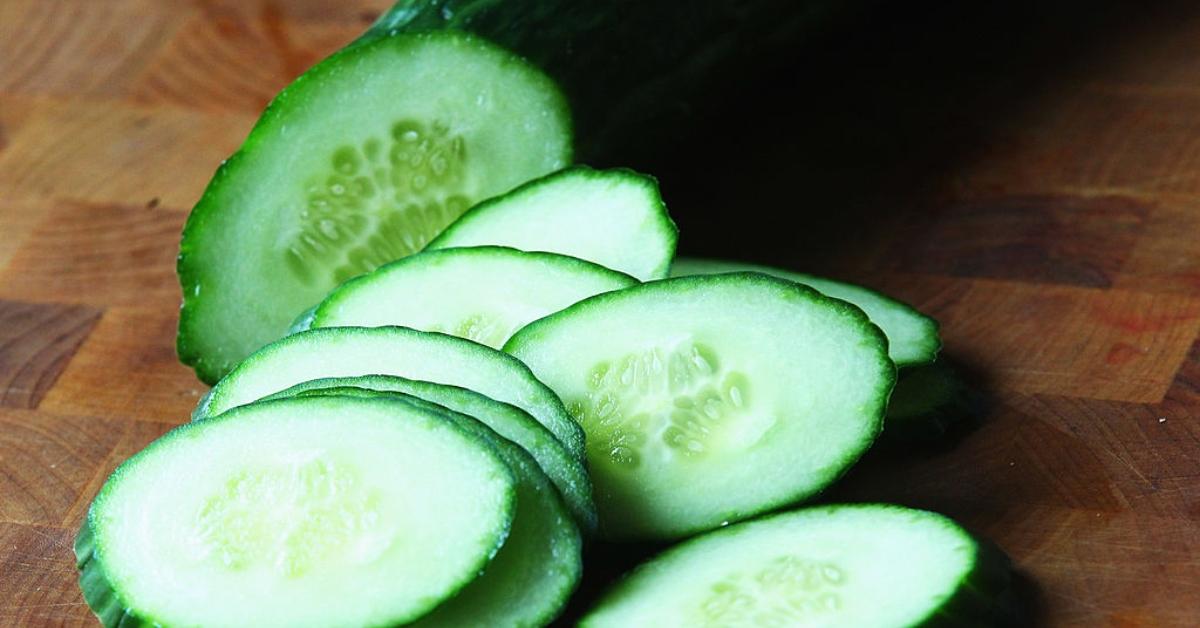 Attention Gardeners — Here's Why Your Cucumbers May Be Turning Yellow
Have you started your own garden? Are you growing your own organic produce? While many gardeners have dreams of having a bountiful harvest, new homesteaders know that there are a lot of questions (and issues) that arise when it comes to growing your own food.
While your vegetable garden may be flourishing, it's important to understand the specifics of your plant, including knowing when to pick from your garden and when to let the crop continue to grow.
Article continues below advertisement
One vegetable that is a staple in any garden is cucumbers. These delicious plants are a great snack food and are perfect in a variety of salads. But, if your cucumbers are beginning to go from a green color to yellow, it's important to understand why. Keep reading to find out why your cucumbers may be turning yellow and what that means for the crop.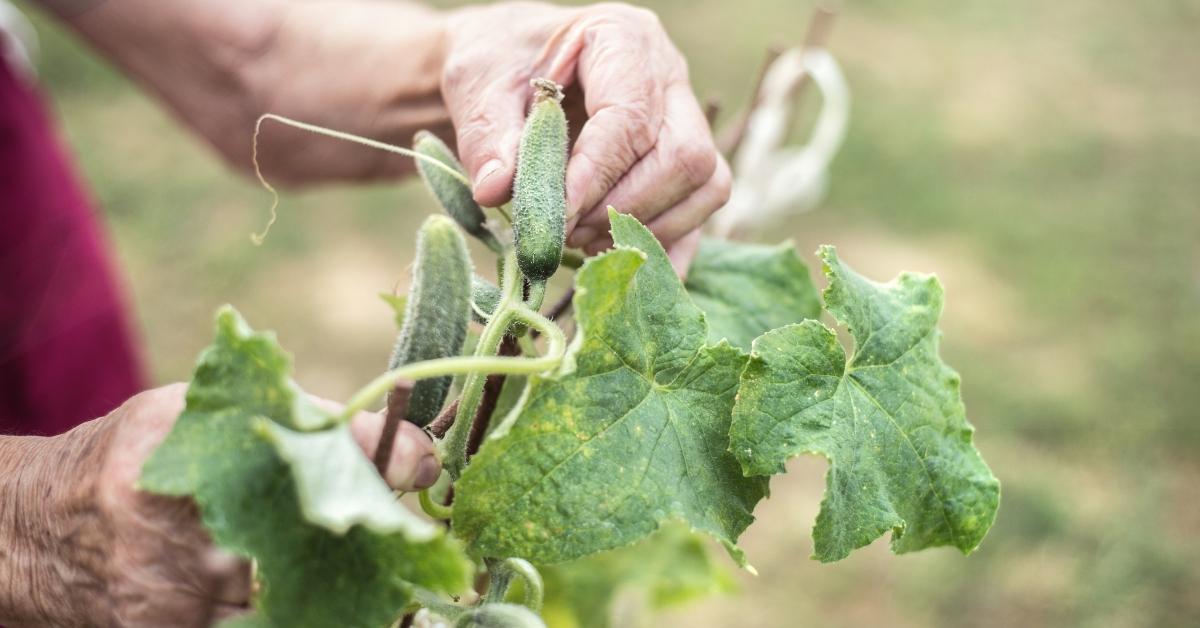 Article continues below advertisement
Why are my cucumbers turning yellow?
One of the main reasons why your cucumbers may be turning yellow is because they are becoming "too ripe." Typically, many cucumber plants are ready to pick between 50 to 70 days after transplant. If you do not harvest your cucumbers and leave them on the vine, they will begin to ripen and the skin begins to turn yellow.
In this case, an overripe cucumber is not ideal as the taste becomes very bitter. Additionally, if you continue to let your cucumbers become overly mature, the plant may stop producing more fruit and will wither and die off.
Another reason why your cucumbers may be turning yellow is because of a lack of proper nutrients. Cucumbers are heavy feeders meaning that they require nutrient-dense soil.
Article continues below advertisement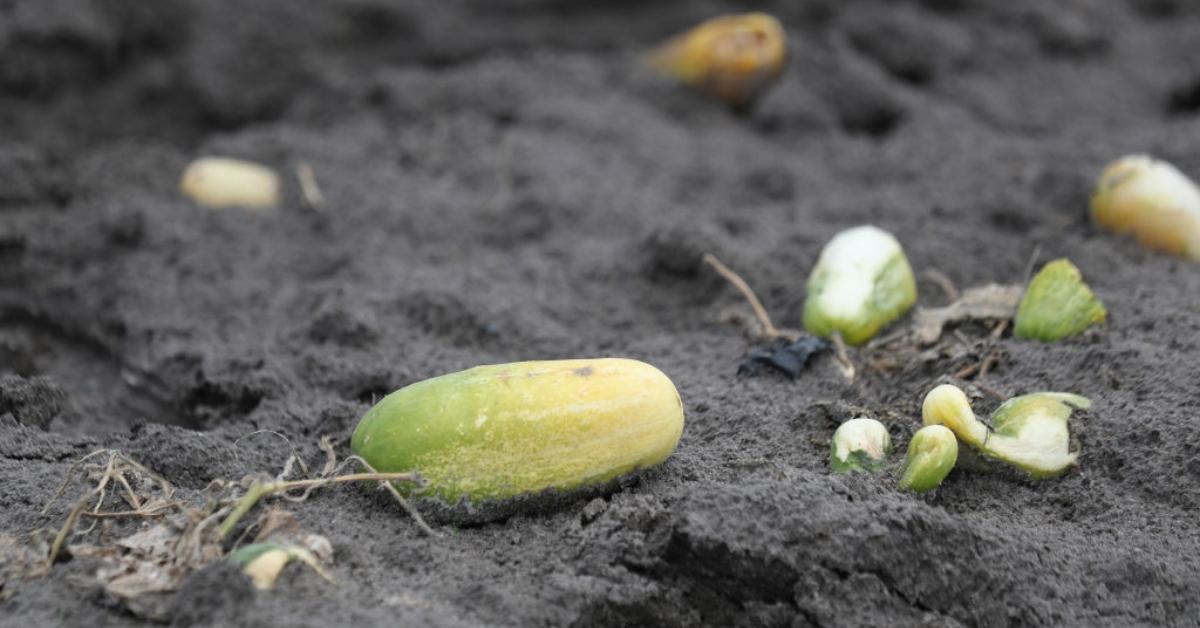 "Growing cucumbers in poor soil, or in the same spot year after, year can quickly deplete the soil by using up all the nutrients. If the plant is not fed sufficiently, it can produce poor-quality cucumbers that can turn yellow," notes Gardening Chores.
Additionally, alongside proper nutrients, it's important to remember that watering your cucumber plants is key. If the plant does not receive enough water or watering is infrequent, your crop can turn yellow and die.
Article continues below advertisement
Why are my cucumber plants dying?
While there are a variety of reasons your cucumber plants could be withering, such as infrequent watering, pests like the cucumber beetle, or nutrient deficient soil, one major problem that gardeners encounter is disease.
If you spot powdery mildew on your plant, this fungal disease will begin to weaken the plant and the fruit will ripen prematurely, according to Savvy Gardening.
Article continues below advertisement
Another reason why your plants may be dying is because of bacterial wilt which will turn the leaves of your cucumber plant yellow and then brown. This is usually spread by cucumber beetles and pests.
Unfortunately, if you do encounter plant disease, it is recommended that you remove the plant so not to infect other plants in the area.
But, if mildew has swept across a variety of your plants, you can also try a natural DIY to help mitigate some of the fungal problems. To make, a homemade fungicide (recipe courtesy of Morning Chores), simply mix 4 teaspoons of baking soda, 1 teaspoon of mild soap (should be biodegradable with no phosphates), and 1 gallon of water into a spray bottle and spray all of the leaves thoroughly.
This can also be done as a preventative measure when it comes to protecting your crops or neighboring plants.