Wild Deer With "Pet" Painted on Body and Collar Spotted in Missouri
People love their pets, but a photo of a deer spray-painted with the word "PET" has raised questions about whether deer can be pets.
Here's something you don't see every day: in Missouri, someone snapped a photo of a deer in the grass — but the deer was wearing a collar. Perhaps even stranger, the deer had the word "PET" spray painted on their body.
Article continues below advertisement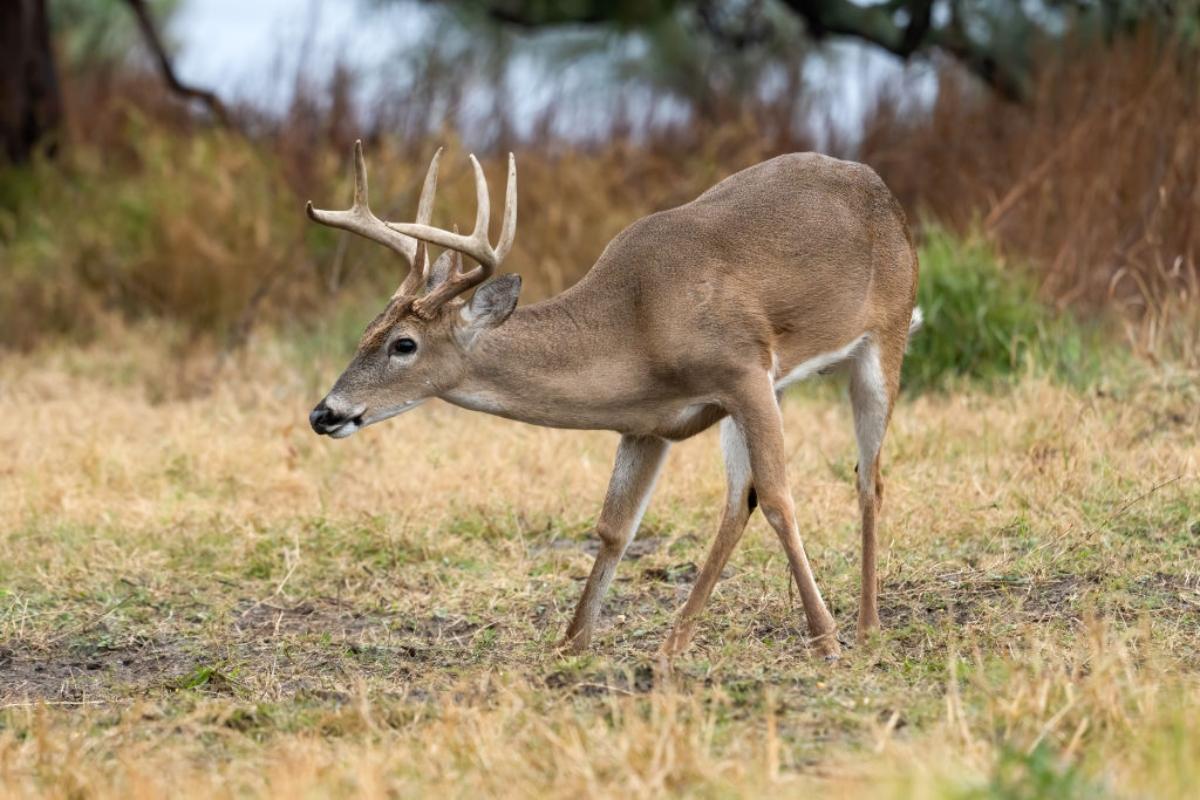 Article continues below advertisement
A deer spotted in Missouri was labeled as a pet.
The Jefferson County Sheriff's Office made a Facebook post on Oct. 8, 2023 about a deer seen wandering a rural area. The deer is looking to camera, and on the animal's body in black spray paint, the word "PET" is written. On top of the odd label, the deer is actually wearing a collar like one you would put on your dog.
The text accompanying the Facebook post stated that the Missouri Department of Conservation had received notice about the deer, found in rural Festus, Mo. "Wild animals should not be considered pets, and particularly deer should not be moved from their habitat as MDC works on Chronic Wasting Disease (CWD)," noted the post.
Article continues below advertisement
A few folks commented on the post in defense of whoever may have tried to domesticate the deer. One said, "I say he is a loved deer who probably has frequent visits with a family he trusts and leave him and then be!"
However, according to the original post, "Orphan wildlife should be reported to your local MDC office or Conservation Agent."
According to People, one of the dangers of trying to keep a deer as a pet is that they can become aggressive during mating season, even if they are normally docile. And according to the post, Chronic Wasting Disease is also a risk when interacting with deer.
The current state of this deer is unknown, but we hope the creature is OK.
Article continues below advertisement
Can you keep a deer as a pet?
The answer to whether a deer can be a pet depends on where you live. Here's a rundown of where in the U.S. people are allowed to keep deer as pets, and where it's illegal.
Article continues below advertisement
According to World Population Review, most states don't allow people to keep deer as pets. There are, however, certain states where it is legal, even without a permit. In Colorado, New Hampshire, and Vermont, deer may be kept as pets. That also goes in Alabama and Arkansas, but only if the deer was captured by hand prior to July 1, 2012.
Article continues below advertisement
In the following states, people can keep deer as pets if they obtain the required permits: Idaho, Florida, Kansas, Michigan, Minnesota, Mississippi, Missouri, New Jersey, North Dakota, Oregon, and Wisconsin. If you're in Wisconsin, the only legal deer to have with a permit are white-tailed deer.
In South Dakota, there are very specific deer laws, per World Population Review. If kept east of the Missouri River, owners may use certain species of deer "to breed with free-roaming wild elk, sheep, and goats." Those deer include red deer, sika deer, Sambar, Pere David's deer, and axis deer.
And in all other states, having a pet deer is illegal.
Article continues below advertisement
Keep in mind that even if it's legal to have a deer as a pet where you live, it's not generally recommended, for the safety of both humans and wildlife.
So if you ever see an adorable deer in the wild, don't even think about taking the animal from nature and making them your pet.