Invasive Axis Deer Are Destroying Hawaiian Ecology
Although the axis deer has been roaming the Hawaiian island of Maui since the 1950s, the invasive species is depleting the island's natural resources.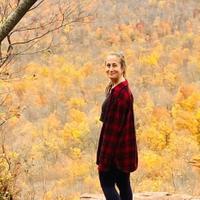 Axis deer are deceptively cute — with giant doe eyes, spotted fur, and long, gorgeous antlers (on males), they appear to be dainty and harmless creatures. But for the island's natural resources, its ecosystems, and farmers across Maui County, axis deer have been deemed a serious burden.
The species, which is native to the Indian subcontinent, was introduced to Maui almost 70 years ago. So, why is Hawaii's axis deer population considered to be such a problem now?
Article continues below advertisement
Maui residents are worried about the toll axis deer populations are taking on Hawaii's economy and environment.
"I would say the axis deer are an existential threat to the Maui ecology that we know and love... They're just going to overrun us," Gerry Ross, the owner of Kupa'a Farms on Maui, told KHON2. "The original incursion of deer on our farm happened in the mid-1990s. And they decimated my father-in-law's corn crop at the time."
The axis deer population is at about 60,000 in Maui county, alone. But Jeff Bagshaw with the Department of Land and Natural Resources Division of Forestry and Wildlife Maui Branch says there could be more — and they're wreaking havoc on the natural vegetation.
"The drought has accelerated this, but it was always coming... We were always headed toward this cliff," he explained via KHON2. "A lot of our water is stored in the mosses in the small plants at ground level and on the trees themselves."
Article continues below advertisement
What to know about Hawaii's invasive axis deer population:
Axis deer have roamed the state of Hawaii since 1867. According to Modern Farmer, three bucks, four does, and one male faun were brought to the island of Lanai centuries ago. They were presented as a gift from Hong Kong to the ruler at the time, King Kamehameha, and by 1959, they had made their way to Maui.
They eat anything from grass to a wide range of endangered plants. They even nibble the bark off the state's sacred ōhia tree, which is already endangered by a deathly fungus, as it is.
Article continues below advertisement
To the dismay of farmers, axis deer eat all kinds of crops, including fruits, vegetables, and even sugar cane — which has resulted in major crop losses. Axis deer also trample ground-nesting bird's nests, and when they die, their bodies provide as food for non-native mosquitoes.
Axis deer also poison water systems, and fresh water is already scare as it is. And sadly, they often tend to act as road obstacles, which has resulted in an uptick in traffic accidents.
Being on Hawaii, the species has no natural predators, but because their homeland is rife with predators, they naturally breed en-masse, year-round. Earlier this summer, Gov. David Ige has implemented an emergency relief period for the axis deer crisis in Maui County. Vegetation is becoming increasingly scare, and farming is already suffering from the drought as it is — and axis deer are exacerbating the issue.
So, what will Hawaii do to combat the axis deer population problem?
Article continues below advertisement
What is Hawaii doing to combat the invasive axis deer species?
To take on the axis deer problem, Gov. David Ige extended the axis deer emergency proclamation in July 2022. It will continue through Sept. 20, allowing the state of Hawaii, as well as Maui County to continue taking population control measures.
According to Star Advertiser, this includes culling deer, reinforcing fences along roads and airport runways, and grooming fence lines of any vegetation.
Are there better ways to control the axis deer population, than culling and making their existence difficult? This is precisely why non-native species shouldn't be brought elsewhere — or else it can cause serious problems to entire communities and ecosystems alike.