Have a Black Thumb? 5 Hydroponic Planters to Help Lazy Gardeners at Home
Think you don't have what it takes to grow your own vegetables? These five hydroponic planters can help brand new home gardeners grow their own food.
Since kindergarten, we've all been taught that plants can't live without the basics: water, soil and light. But that's not necessarily true. Enter hydroponics: the process of growing plants sans soil, and hands down the best choice for black thumb gardeners who can't seem to keep their plants alive despite their best efforts. So why do hydroponic gardens have a leg up on traditional soil based gardening?
Article continues below advertisement
Hydroponic gardening removes soil and sunlight from the equation.
With hydroponic gardening, there's no need to worry about how much or how often to water a plant, since complicated watering calendars are minimized. Also, gardeners who love to travel no longer have to worry if their plants will suffer while they're gone. Some of the snazziest hydroponic products even offer 24/7 stats on plants which allows anyone to keep an eye on their garden even if they're half a world away from home — while others use only Mason jars as their technology.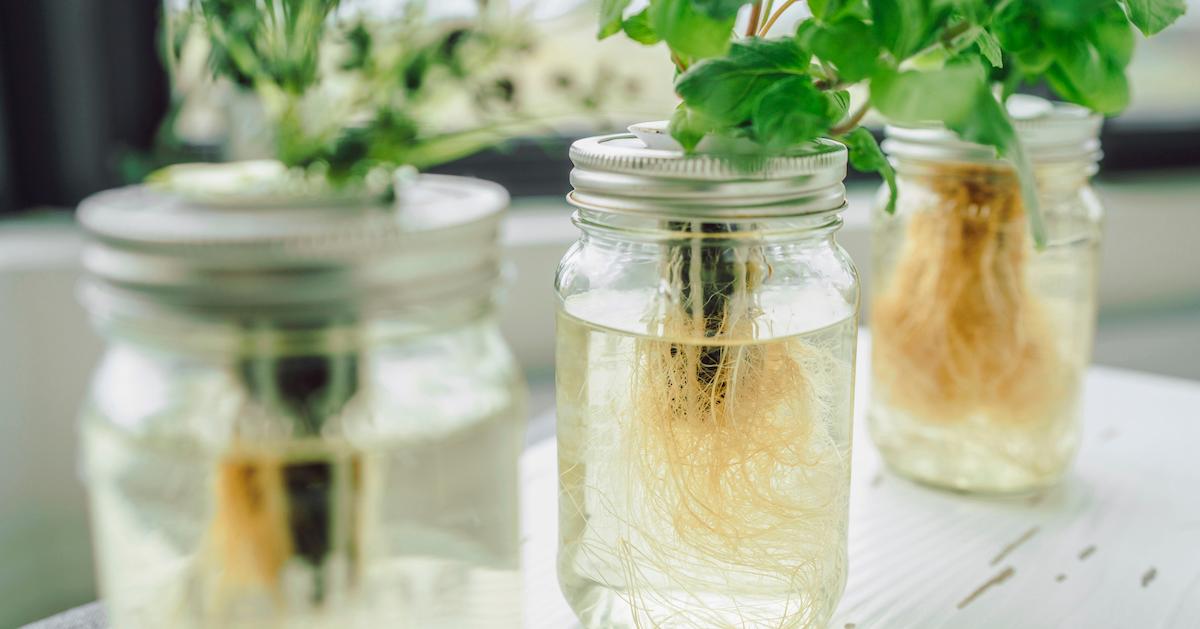 That messy bag of soil all over your counters? Gone. Bugs and critters in said soil? Also gone. No soil means growing the same amount of plants in a much smaller space. There's no need to buy certain seeds since many, like avocados, can be easily propagated after you make your famous guacamole.
Hydroponic planters also give you great health benefits. Not only can each plant be harvested at its peak harvesting time, but it gives you the power to know exactly where your food is coming from. Some of the best plants that can grow hydroponically are also convenient for maintaining a healthy diet — cue the tomatoes, strawberries, lettuce, basil, and mint. Unlike outdoor soil-based gardens, hydroponic gardens can be grown year round, which keeps your home looking green and upbeat when winter blues might otherwise set in.
To get started with your hydroponic plants, here are five of the best hydroponic tools to start a low maintenance garden inside your home.
Edn's SmallGarden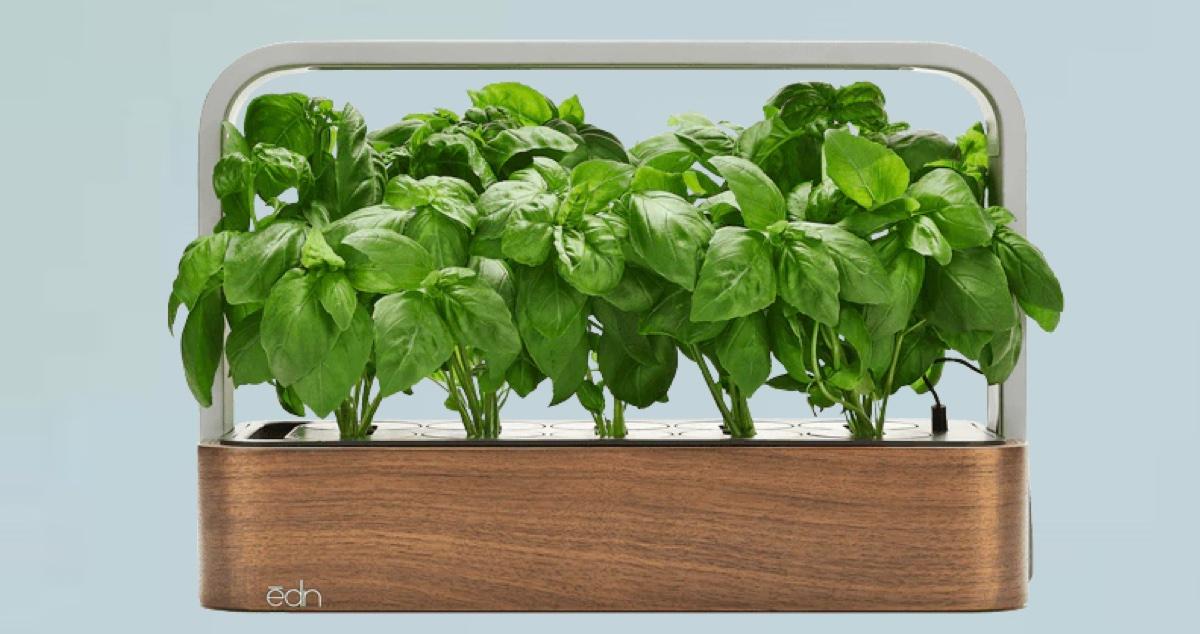 Apartment dwellers rejoice! Edn's SmallGarden is a chic hydroponic garden that is perfect for small homes, as it takes up zero floor space. This techy garden has its own app that will keep you informed about your plants' health while letting you know the best times to harvest the herbs and veggies. For germaphobes, the SmallGarden gets extra points because its reservoir is anti-microbial and is dishwasher safe.
The SmallGarden usually costs $299, and is on sale for $199 as of July 2023.
Modern Sprout's Grow Kits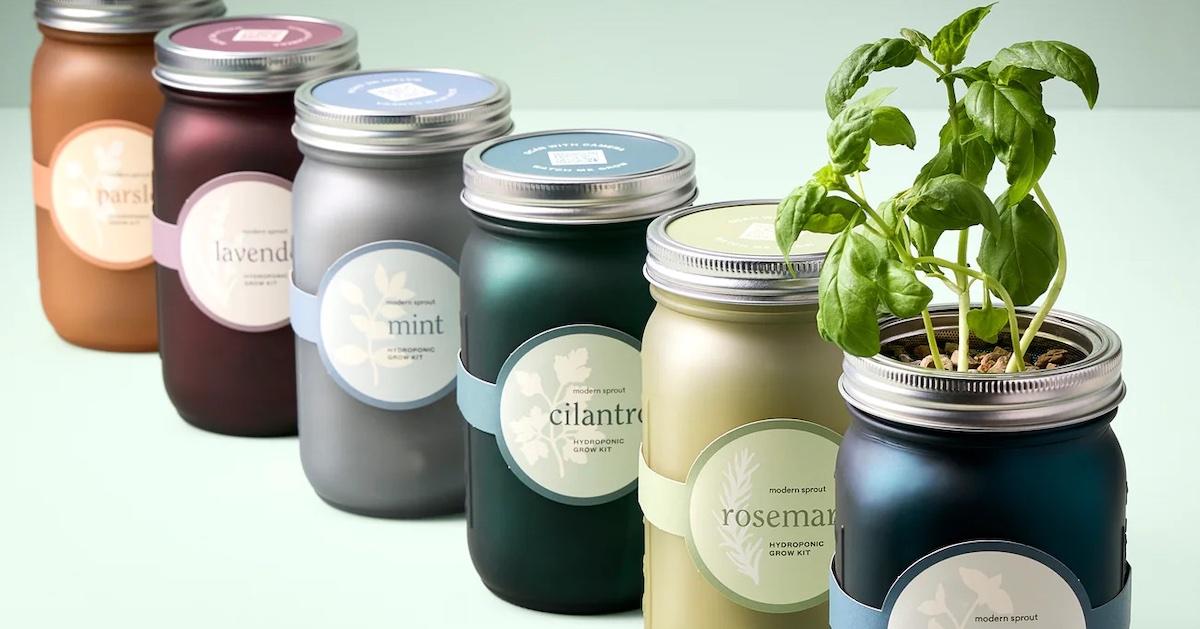 Arguably the most simple but the most eco-friendly, this self-watering herb kit from Modern Sprout features one piece of technology: recycled glass Mason jars. The jars use a passive hydroponic system known as "wicking," which brings water and nutrients up to the plant's roots. So whether you forget to water, overwater, or both, these jars have you covered. This year-round indoor planter comes equipped with everything you'll need to start growing, including GMO-free seeds — just add water and set in a sunny window.
Article continues below advertisement
The kits are assembled Chicago, are created to be reused over and over again, and go for $20 per jar. If nothing else tempts you to chose this planter, it's one of Oprah's Picks (that's how you know it's good).
Modern Sprout also makes various other hydroponic planters and grow lights, which can be monitored from an app on your phone.
Article continues below advertisement
Gardyn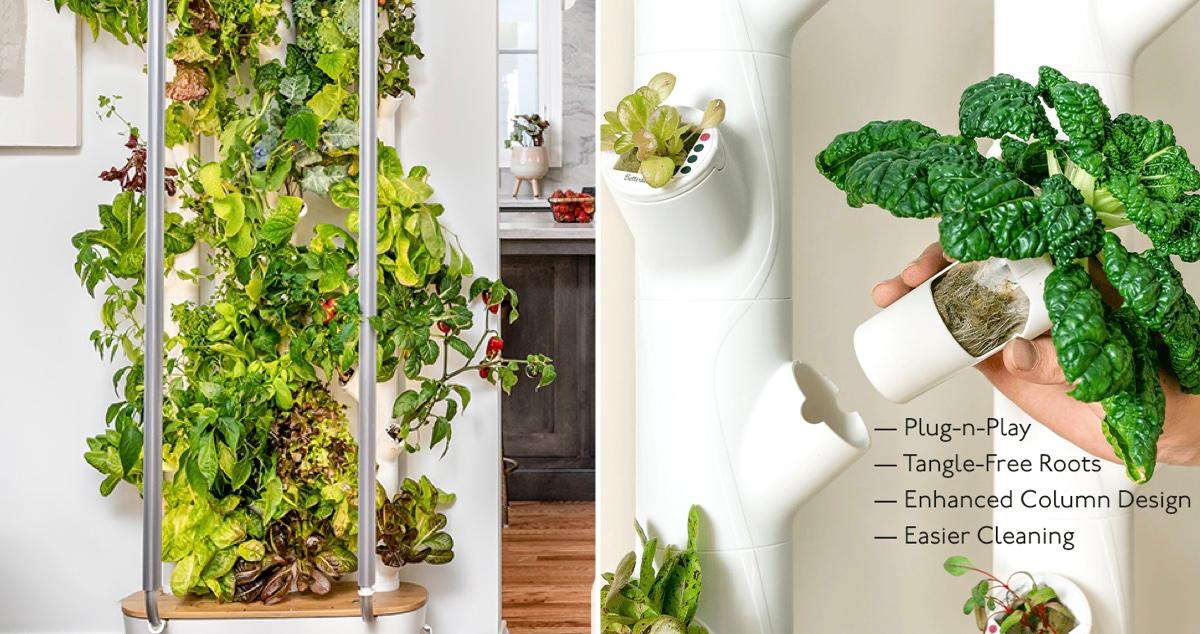 Gardyn's Home Kit 2.0 — and the newer 3.0 — is "the only AI-powered indoor garden built to grow 30 plants year round," according to Gardyn. This is definitely the largest and most expensive hydroponic garden on our list, but it's also the one that will yield you the most results.
Article continues below advertisement
You can place the Gardyn anywhere in your home, it basically takes care of itself, and you can manage the garden with an app. Plus, it only takes 3-5 weeks for your first harvest to arrive.
As of July 2023, the Gardyn Home Kit 2.0 is on sale for $749 from $999, and the Gardyn Home Kit 3.0 is on sale for $899 from $999.
Article continues below advertisement
Aerogarden's Sprout
Grow up to 3 plants in Aerogarden's Sprout, a small, high-tech garden that promises energy efficiency and high performance. No light in your space? The Sprout has a full spectrum fluorescent grow light that can extend up to 10 inches tall to keep up with the height of your plants for maximum coverage.
Article continues below advertisement
The control panel automatically monitors the lights and alerts you when nutrients are low. With all of its über efficient tech, this smart garden grows five times faster than soil based gardens — perfect for the lazy and impatient gardener. The Sprout costs $99.95, and is on sale for $49.95 as of July 2023.
Aerogarden also makes a few larger hydroponic planters, ranging widely in price.
Article continues below advertisement
Cloud Farms' Amphora
Cloud Farms' Amphora is a sleek and elegant hydroponic growing vessel for your garden, that started with an Indiegogo campaign in 2015.
Just add water once, and after 5-6 weeks on a sunny windowsill, it promises a beautiful and healthy harvest. The U.S.-made planter is sold via Etsy, but as of July 2023, sales are paused.
Article continues below advertisement
Now that you're equipped to turn your black thumb green, which hydroponic system would you chose?
This article, originally published on Aug. 7, 2017, has been updated.