Brushing 101: Should You Wet Your Toothbrush Before Cleaning? Dentists Weigh In (Exclusive)
When it comes to good oral health, there is some debate as to whether you should wet your toothbrush before brushing. Here's what dental experts have to say on the matter.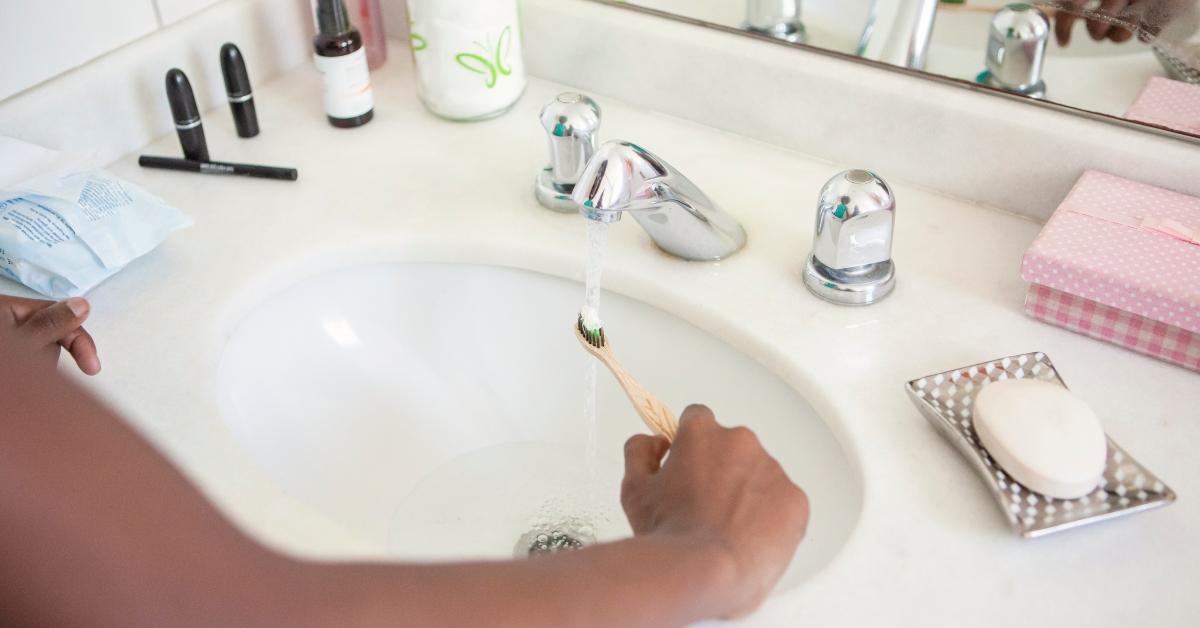 Article continues below advertisement
Do you wet the toothbrush before brushing?
It's often thought that you should rinse your toothbrush before brushing your teeth to help soften the bristles and rinse out any debris. However, some dentists say you should never wet your toothbrush before using it, while others believe it doesn't really matter.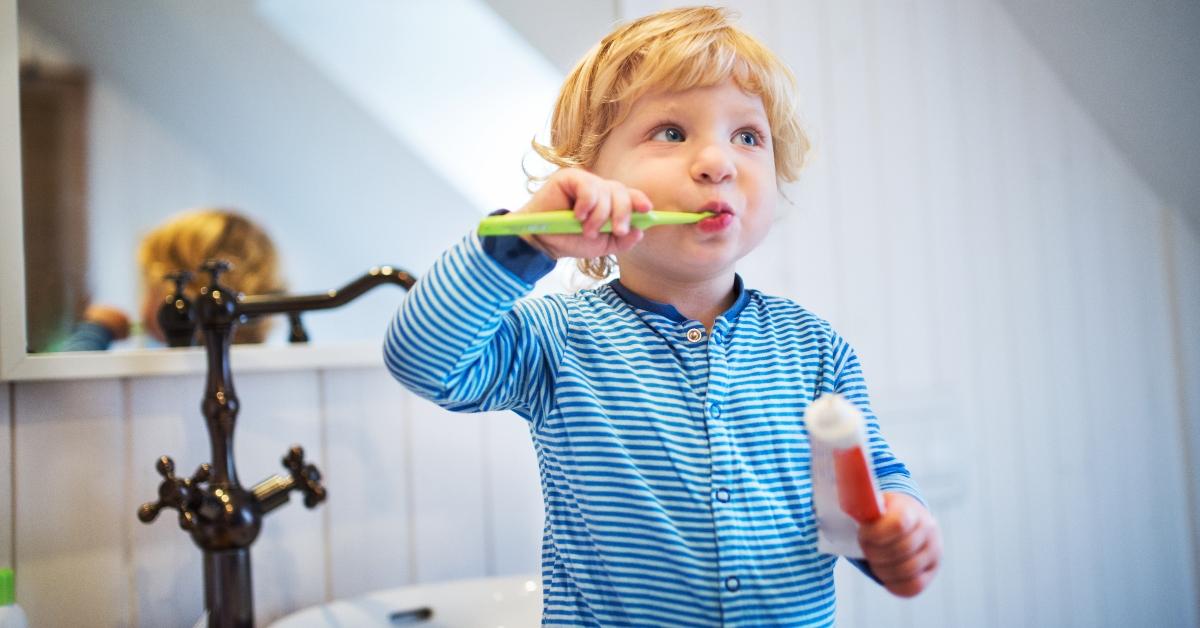 Article continues below advertisement
Toothpaste may not have the same cavity-fighting power on a wet toothbrush because the water dilutes the effectiveness of the fluoride, some dental experts say. Fluoride is the important ingredient in toothpaste that helps prevent tooth decay. While some kinds of toothpaste don't contain fluoride, you should always opt for one that does.
"Toothpaste already has the right amount of moisture," Dr. Sahil Patel of the Marylebone Smile Clinic told The Mirror. "If it's wet, it makes it foam up faster and makes you spit it out sooner."
Dr. Patel's comments went a bit viral online, causing an uproar from those who are used to wetting their toothbrushes.
Article continues below advertisement
However, some dental experts say that it's OK whether or not you wet your toothbrush — as long as you are brushing properly.
"From a dental perspective, wetting the toothbrush does not significantly impact its effectiveness in removing plaque and maintaining oral hygiene," Dr. Rhonda Kalasho, a Doctor of Dentistry and the CEO of TruGlo Modern Dental, tells Green Matters exclusively via email. "The key lies in the technique and thoroughness of brushing, along with the use of appropriate toothpaste."
Article continues below advertisement
She notes that "toothbrush bristles are designed to be effective in both wet and dry conditions." Some people — especially those with sensitive gums or teeth — find it more comfortable to wetting the toothbrush first, as it slightly softens the bristles, while others like keeping their toothbrush dry, "as they feel it provides a better grip and control during brushing."
Overall, Dr. Kalasho believes that whether or not one wets their toothbrush before brushing "is a matter of personal preference, as long as proper brushing techniques are employed."
Whether your toothbrush is wet or dry, follow these techniques.
Dr. Kalasho has a few tips for making sure you are optimizing your toothbrushing time.
Technique: "Angle the bristles at a 45-degree angle towards the gumline, using short, gentle strokes," Dr. Kalasho shares. "Ensure that you cover all surfaces of your teeth, including the outer, inner, and chewing surfaces."
Duration: "Brush your teeth for a minimum of two minutes, twice a day," she states.
Article continues below advertisement
Toothpaste: "Use a fluoride-containing toothpaste recommended by dental professionals," she adds.
Replacement: "Replace your toothbrush every three to four months or sooner if the bristles become frayed," because bristles become less effective in removing plaque over time.
Oral hygiene routine: "Don't forget to complement brushing with daily flossing and regular visits to your dentist for professional cleanings and oral examinations."
Should you brush your teeth in the shower?
Do you brush your teeth while you're in the shower? That's another no-no. Although brushing your teeth in the shower may be a good way to "kill two birds with one stone," dental professionals warn that doing can also damage the bristles and could lead to cross-contamination of bacteria.
Article continues below advertisement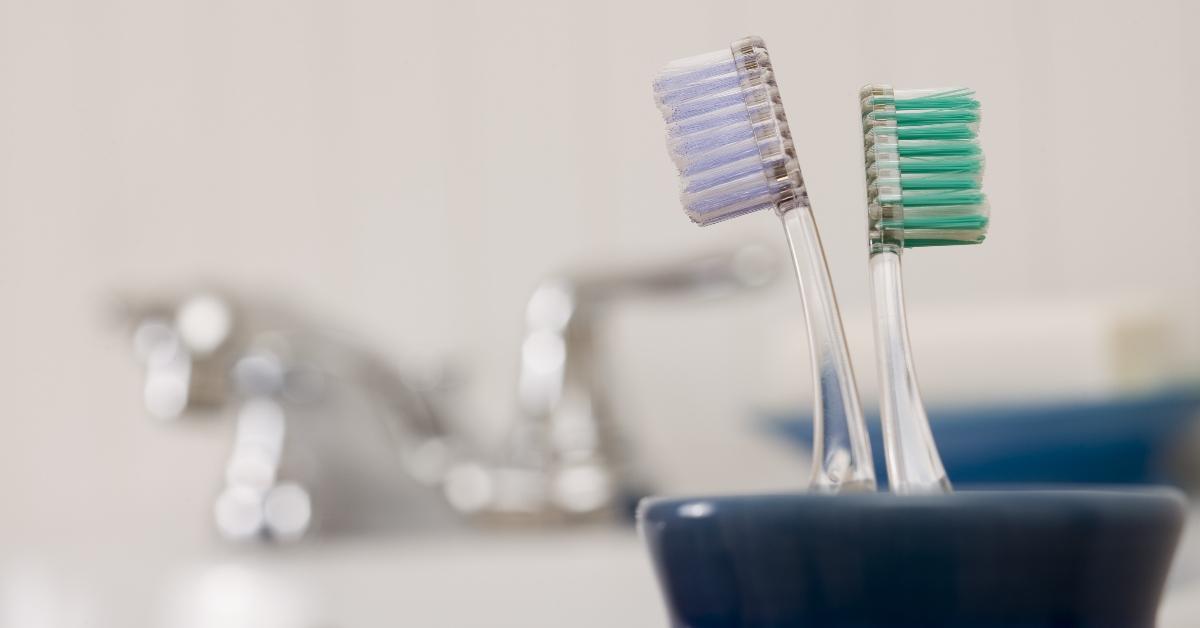 "Brushing your teeth in the shower may save time, but it exposes you to more bacteria," said Arun Narang, a Toronto-based cosmetic and restorative dentist, in an interview with Fox News Digital. "Tubs and showers typically are ideal places for bacteria to grow because they are constantly wet, warm and sometimes shared with other family members."
Article continues below advertisement
In fact, even storing your toothbrush in areas of high heat and humidity, like near the shower, can expose it to potential contamination.
"Always store a toothbrush in a cool, dry place, away from the shower and the toilet, as bacteria love to multiply in wet and humid conditions," Dr. Parul Dua Makkar of PDM Family Dental in Jericho, New York, tells Fox News Digital.
Article continues below advertisement
How often should you brush your teeth?
According to the Centers for Disease Control (CDC), you should brush your teeth thoroughly twice a day, and floss daily between the teeth to remove dental plaque. The CDC also recommends that you replace your toothbrush every three to four months.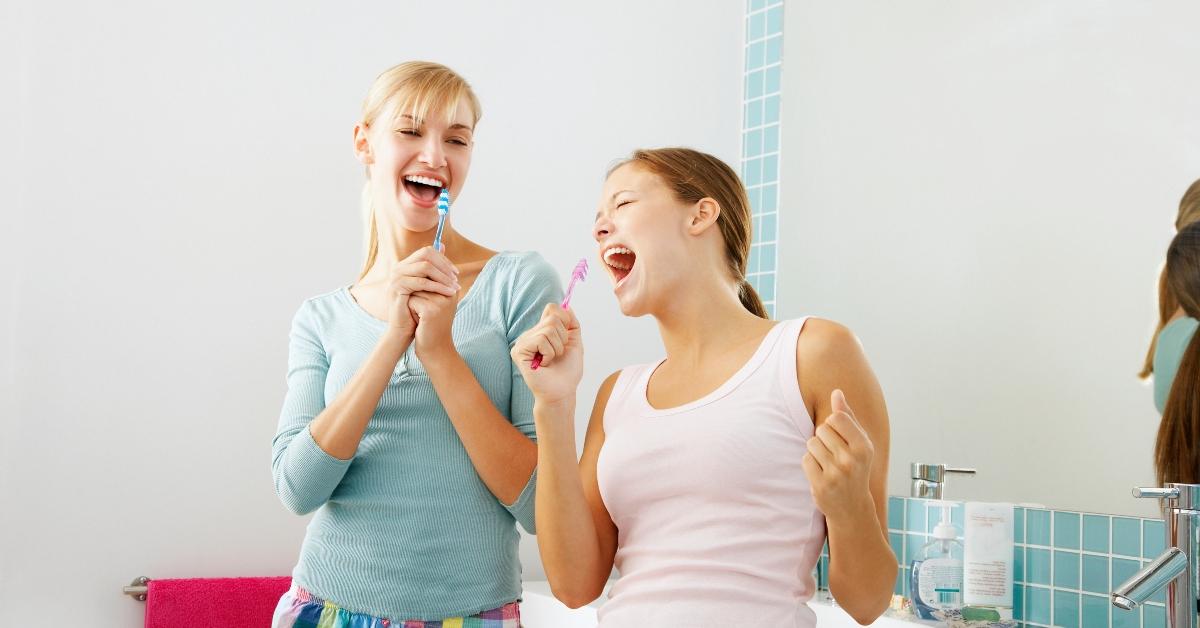 Article continues below advertisement
When it comes to the technique of brushing your teeth, you should angle the brush and make a circle with the bristles, says Dr. Tien Jiang, a prosthodontist at the Harvard School of Dental Medicine.
"The bristles should be aimed toward the gums where they meet the teeth, a junction where plaque and calculus collect," Jiang told the Harvard Health Letter. "Rotate the bristles around and around in a gentle sweeping motion to help grab debris at the gum line."
This article, originally published on June 8, 2023, was updated to include quotes from Dr. Rhonda Kalasho.