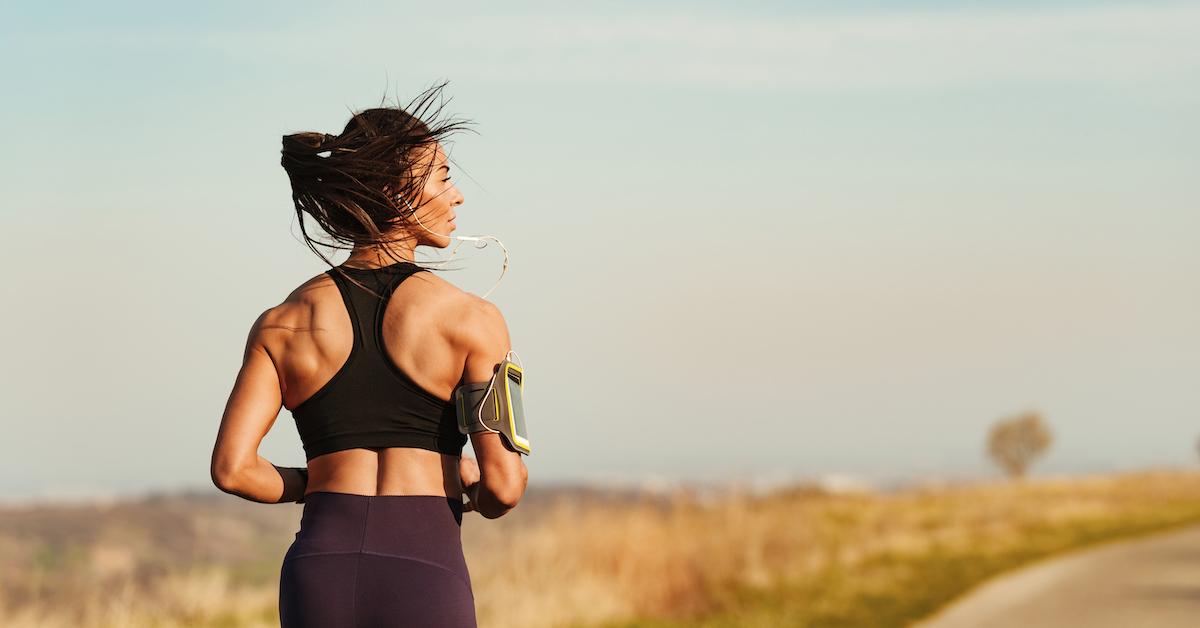 Testing Finds Concerning Levels of BPA in Sports Bras — Check Out These Cotton Alternatives
Recent testing has revealed BPA in sports bras and athletic shirts produced by a number of major brands, including Nike, Victoria's Secret, and Athleta. The chemical BPA has been linked to a number of health concerns.
Article continues below advertisement
But what is BPA exactly, and can this chemical harm us through our skin? Keep reading for the details, plus our recommendations of a few brands making BPA-free and organic cotton sports bras.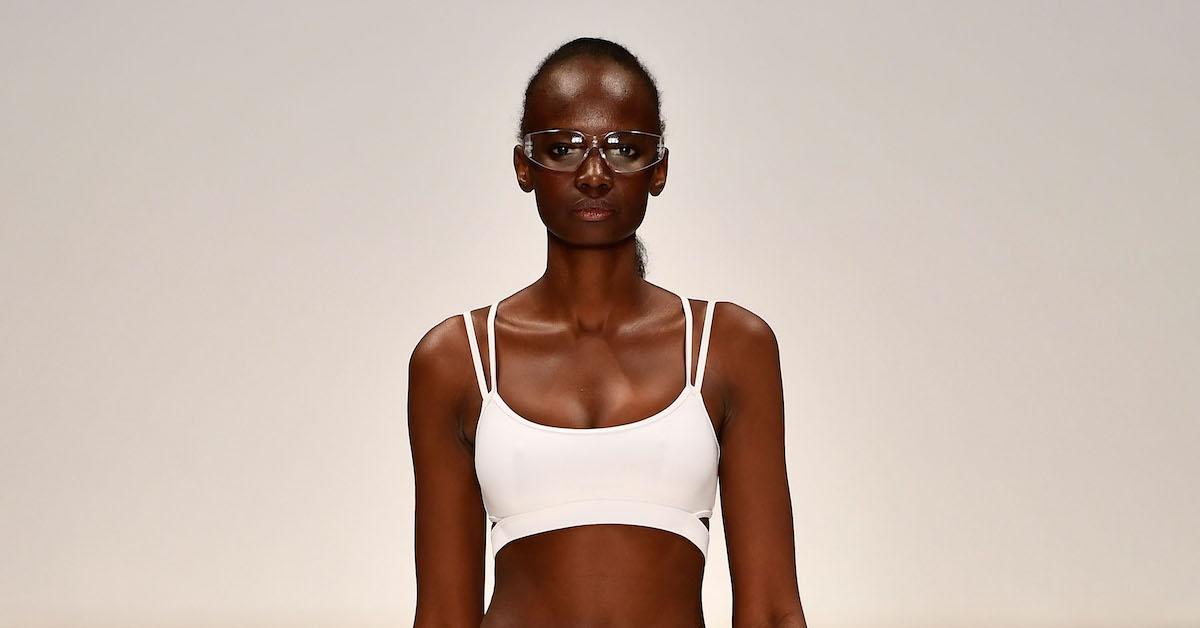 Article continues below advertisement
First off, what is BPA?
BPA, short for bisphenol A, is an industrial chemical commonly used to make a variety of products — namely, plastic products — including water bottles, food packaging, windows, baby bottles, tin can linings, eyeglasses, receipts, and so much more, according to the National Institute of Environmental Health Sciences.
As explained by the institute, BPA can leach out of these items and into our bodies, either when our skin is exposed to the items, or when we consume food or beverages from packaging containing BPA. The likelihood of exposure is significantly higher when eating food that was microwaved in a plastic container.
More research still needs to be done on the true effects of BPA exposure, but scientific connections have been made between BPA exposure and cancer, brain issues, developmental issues, and hormone disruption, according to WebMD.
Article continues below advertisement
BPA has been discovered in sports bras made by a few major brands.
The Center for Environmental Health (CEH), an organization that works to protect people from toxic chemicals, just published a piece called "New Testing Shows High Levels of BPA in Sports Bras and Athletic Shirts."
After conducting BPA testing on activewear from various popular labels, CEH detected BPA in sports bras from eight brands, and athletic shirts from six brands. CEH found that this clothing could expose people wearing the clothing to 22 times the safe limit of BPA, as dictated by California law.
The eight sports bra brands were: All in Motion, Asics, Athleta, Brooks, FILA, Nike, PINK (owned by Victoria's Secret), and The North Face.
The six sportswear shirt companies were: Athleta, Brooks, Mizuno, New Balance, Reebok, and The North Face.
Article continues below advertisement
CEH sent legal notices to all of the above brands, and will give them each 60 days to "remedy the violations" — which CEH will help with. Otherwise, CEH will file official complaints against the companies.
Article continues below advertisement
"Studies have shown that BPA can be absorbed through skin and end up in the bloodstream after handling receipt paper for seconds or a few minutes at a time," Kaya Allan Sugerman, the director of CEH's Illegal Toxic Threats Program, said in a statement. "Sports bras and athletic shirts are worn for hours at a time, and you are meant to sweat in them, so it is concerning to be finding such high levels of BPA in our clothing."
Are there BPA-free sports bras? Here are some bamboo and organic cotton sports bras:
BPA is so prevalent in our environment that avoiding exposure to the chemical entirely is virtually impossible.
That said, if you would like to reduce your exposure, consider adding some sustainably-made BPA-free sports bras and athletic shirts into your rotation. The easiest thing to do is look for options that are not made from synthetic materials like polyester, which is what sports bras are usually made of.
Article continues below advertisement
One option is Boody's Active Longline Bra, which is made from 62 percent bamboo-derived viscose, 26 percent organic cotton, and 12 percent spandex (note that spandex is a synthetic fiber).
Article continues below advertisement
Pact makes several bra styles out of organic cotton, a few of which are shaped like sports bras, including the Ribbed Bra Top and the Double Scoop Bra. Both are made primarily from GOTS-Certified organic cotton along with some elastane (which is synthetic), and made in a Fair Trade Certified Factory.
Note that sports bras made from cotton will likely provide less support than ones made from synthetic materials — so make sure to test things out around the house before hitting the gym.