Mouthwatering Vegan Thanksgiving Desserts That Everyone Will Love
The vegan lifestyle doesn't mean giving up delicious traditions. We've got 10 tasty vegan Thanksgiving desserts to please your palate.
When the holiday season rolls around, it can be tricky for vegans to partake in all the sweet and savory goodness of traditional Thanksgiving foods. Of course, turkey is out, but what about all the delicious after-dinner treats like pumpkin pie? Fortunately, vegan holiday recipes abound.
From vegan gluten-free pumpkin pie to vegan apple crisp, we've got a great lineup of vegan Thanksgiving desserts sure to tempt your taste buds (and we bet your non-vegan family members will dig in, too)!
Article continues below advertisement
Vegan apple crisp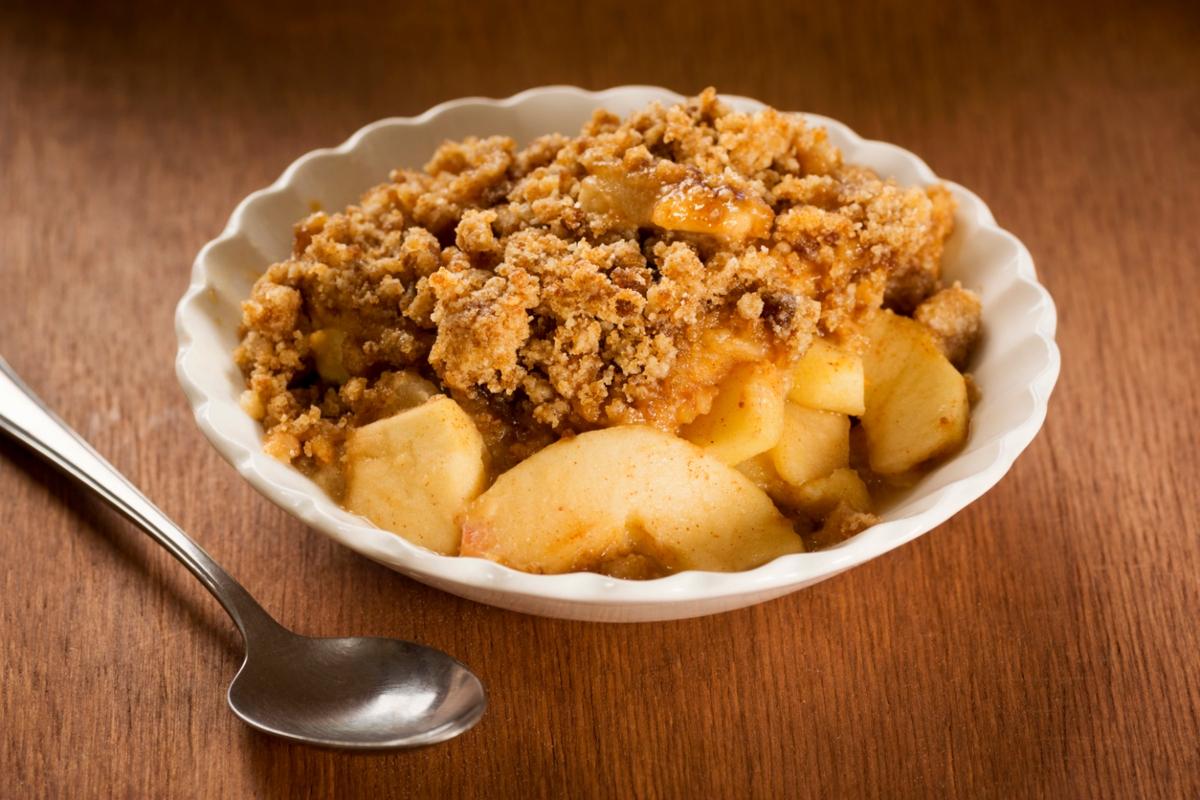 From The Minimalist Baker, try this vegan apple crisp. This dessert doesn't rely on butter in its crumb topping, plus it's still packed with tart apples and fall spices to give you a juicy fall treat.
Vegan gluten-free pumpkin pie
For this tasty take on the traditional pumpkin pie, The Minimalist Baker makes a crust from gluten-free flour and vegan butter. The pumpkin pie filling contains the usual pumpkin puree and spices, but plain almond milk replaces the usual dairy-based evaporated milk. You can even finish off slices with a dollop of coconut whipped cream!
Article continues below advertisement
Vegan pumpkin cookies
Perhaps you're gathering with folks who love a quick and easy dessert bite. These pumpkin cookies are a great vegan alternative to pie., found at Loving It Vegan.
Article continues below advertisement
No-bake vegan chocolate pie
Who doesn't love a dessert that requires zero baking time? And if you grow tired of the traditional fall flavors like pumpkin and apple, this vegan chocolate pie from Make It Dairy Free is sure to please. Dairy-free milk and vegan chocolate chips are essential to this recipe.
Article continues below advertisement
Vegan peanut butter chocolate tart
Article continues below advertisement
Tahini-stuffed dates
If you want to really mix it up this Thanksgiving, try these tahini-stuffed dates by The Minimalist Baker. Make your own vegan chocolate for these fun little truffles.
Article continues below advertisement
Baked vegan cheesecake
Despite the "cheese" in the name, you can absolutely make cheesecake that is mouthwatering and vegan. Vegan Richa offers this vegan cheesecake recipe that is also soy-free, gluten-free, and free of refined sugar.
Article continues below advertisement
Vegan no-bake carrot cake cups
Carrot cake may not always get as much love on Thanksgiving, but it sure fits in among the pumpkin and sweet potato desserts. Try these vegan no-bake carrot cake cups from That Vegan Babe.
Article continues below advertisement
Vegan sweet potato pie
For a twist on pumpkin pie, of vegan sweet potato pie is one you'll want to have in your Thanksgiving baking repertoire. This one comes from ICanYouCanVegan and is pretty simple: replace eggs, milk, and butter with vegan alternatives and you're good to go.
Article continues below advertisement
Vegan bread pudding with butterscotch sauce
This recipe for vegan bread pudding from Serene Trail uses plant-based milk, vegan butter, and day-old bread. Pick whatever vegan bread you like, or even find a gluten-free version if that suits you, and you can enjoy its brown-sugary goodness on Thanksgiving and any other cozy holiday.