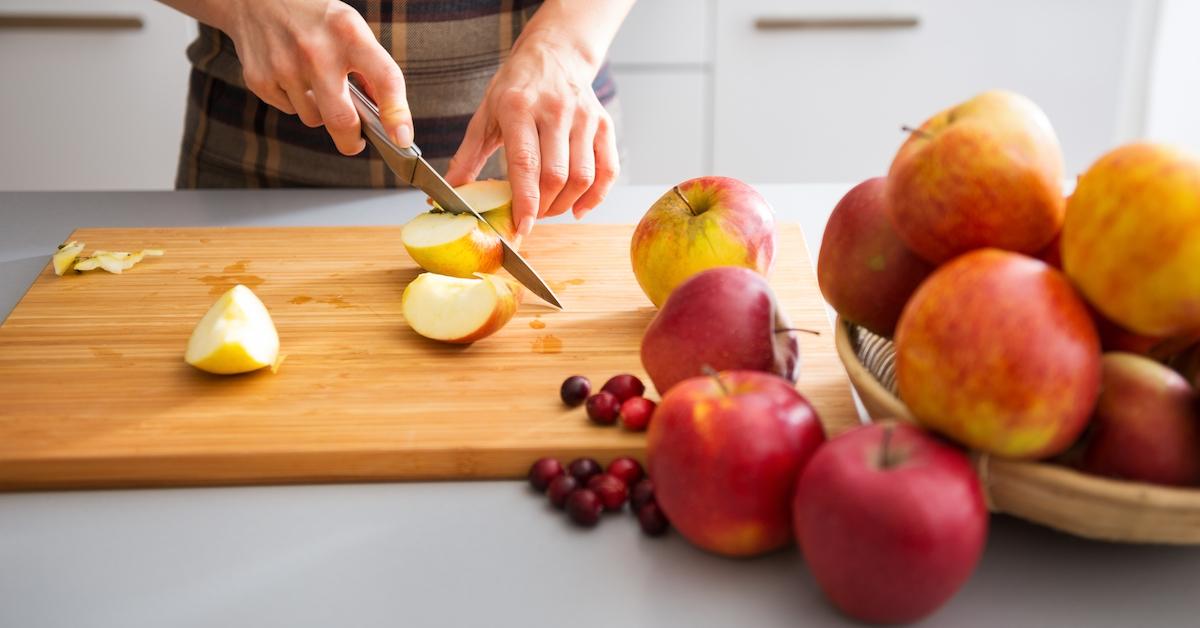 Your Plant-Based Rosh Hashanah Menu: Seven Courses to Welcome the Jewish New Year
There are so many benefits to serving a plant-based menu for Rosh Hashanah: it's better for the environment, it doesn't harm animals, and you won't have to worry about accidentally mixing meat and dairy, as a vegan meal is automatically pareve. So, in honor of the upcoming Jewish New Year, we've rounded up some plant-based Rosh Hashanah menu ideas, from side dishes to desserts.
Article continues below advertisement
In fact, if you're hosting a multi-course dinner for the holiday, you could make all seven dishes that are listed below, and serve them in the order listed! Here's what we suggest making to ring in the holiday:
Apples and Vegan Honey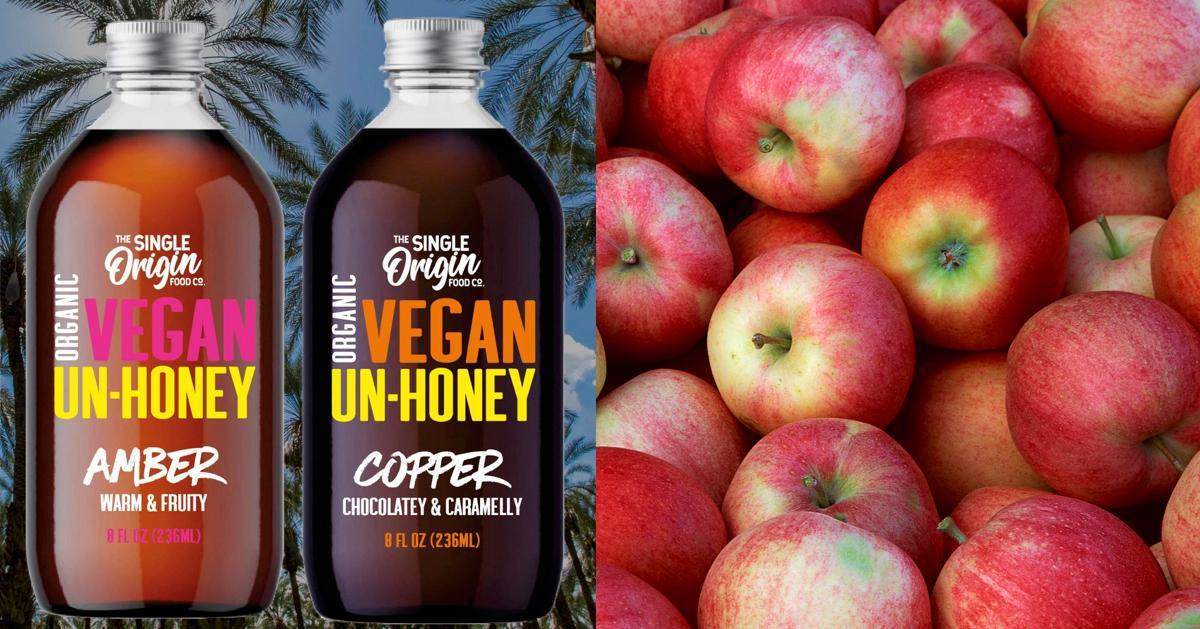 Apples and honey are traditionally served together on Rosh Hashanah, to symbolize wishes for a sweet new year. However, honey is not vegan, as it's produced by bees. Fortunately, there are several other liquid sweeteners that are just as sweet and tasty as honey, all while leaving bees out of the equation.
Article continues below advertisement
Check out our guide to plant-based honey — there are a few you can order online, as well as recipes to make your own vegan honey. Or, consider just using a more easily accessible liquid sweetener, such as agave syrup, maple syrup, or date syrup.
Article continues below advertisement
Vegan Mock Chopped Liver
Chopped liver, a pâté made from the ground up liver of chickens or other animals, is often served at Rosh Hashanah dinner and other Jewish meals. Fortunately, the plant-based version is super easy to make. A recipe for Vegan Mock Chopped Liver from The Vegan Atlas simply combines sautéed onions and mushrooms with cashews, lemon juice, and seasonings in a food processor. Serve with crackers, crudité, or fresh bread.
Article continues below advertisement
Roasted Butternut Squash and Apple Soup
The Jewish Vegan came up with Roasted Butternut Squash and Apple Soup with Rosh Hashanah in mind. Filled with sweet apples and butternut squash, and topped with homemade cashew cream, this soup is a great way to incorporate sweet flavors into your menu before dessert is served.
Article continues below advertisement
Roasted Brussels Sprouts With Pomegranate Molasses
Article continues below advertisement
Seven Vegetable Couscous
The Vegan Atlas recommends serving Seven Vegetable Couscous for your main dish on Rosh Hashanah. The couscous features onions, green cabbage, turnips, summer squash, zucchini, tomatoes, sun-dried tomatoes, chickpeas, and plenty of spices and vegan butter for lots of flavor.
Article continues below advertisement
Vegan Honey Cake
Honey cake is often served on Rosh Hashanah, as yet another symbol of the sweetness that the new year will hopefully bring. If you have a family recipe for honey cake, you can probably easily veganize the recipe, by simply swapping out the honey for another liquid sweetener (such as one of the ones listed above), replacing the egg with a plant-based alternative, and using a non-dairy butter.
There are also a number of recipes for plant-based honey cake online, such as one from The Yummy Vegan, which uses readily available ingredients, and is topped with sliced almonds for a flourish.
Article continues below advertisement
Vegan Cinnamon Apple Babka
Heart of a Baker has a recipe for Vegan Cinnamon Apple Babka that will position two fall-favorites — apples and cinnamon — as the stars of the show. This recipe requires a bit of patience, as it requires using yeast, but otherwise, it looks pretty simple and delicious.
Shana tova, and we hope you have a great year 5783!