Vegan Cheese Company, Miyoko's, Resolves Heated Lawsuit With CEO (Updates)
Popular vegan cheese company, Miyoko's, reportedly parted ways with its CEO Miyoko Schinner amid a heated lawsuit. Here's what we know.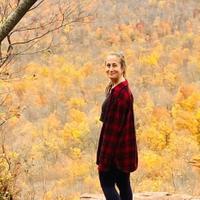 Article continues below advertisement
"Looking towards the future and exponential growth of the company, we are excited to continue and expand upon our brand mission and uphold our certified B Corporation of innovating products that only contain plant ingredients that are better for human health," Jon Blair, Miyoko's Creamery CFO and interim President stated in a press release following the announcement.
"We also plan to make our current portfolio of products more available and to innovate products with simple, vegan ingredients, time-honored techniques, and delicious flavors," he continued.
"We continue to be driven by our core company values of craft, compassion, conviviality and courage, with these principles as our guiding light for future growth to come in the coming months and years."
Article continues below advertisement
Why did Miyoko's part ways with Miyoko Schinner?
It's been a rough start to the year for 65-year-old chef, entrepreneur, and vegan (non-) dairy queen, Miyoko Schinner.
On Feb. 16, 2023, the company Schinner founded back in 2014 announced it had parted ways with her in June 2022. According to SF Chronicle, the company felt she wasn't efficiently managing the company as it grew, and wasn't resolving performance issues. That said, CFO Jon Blair would take her place — temporarily — until someone could take her place full-time.
Article continues below advertisement
But based on her Linkedin post following the announcement, it seems Schinner felt the company was losing site of its values as it expanded.
"As we worked to grow the business, conflict grew around the best path forward for future growth while continuing to live our values, founded on the principles of veganism and animal rights, as well as our B Corp status," she explained. "That we find ourselves here is representative of the extent to which my views and approach have not always prevailed."
"It is telling that I was patronizingly described as taking the Company from 'zero to one' in contrast to what is needed to take the Company from 'one to 100,'" she continued. "The results that this company achieved under my leadership speak for themselves. We achieved these results – while I still had the ability to meaningfully ensure it – in a legitimately values-aligned way."
Article continues below advertisement
Following the announcement of her firing, Miyoko's filed a lawsuit against Schinner.
But Schinner wasn't just ousted from her own company — similar to what happened to Chloe Coscarelli and her former By Chloe empire, Miyoko's proceeded to file a lawsuit against Schinner.
According to Press Democrat, the civil lawsuit was filed on Thursday, Feb. 23 in the U.S. District Court of the Northern District of California in San Francisco. According to reports, the entrepreneur supposedly stole company property, including "trade secrets and confidential information."
Supposedly, Schinner then tried to cover up her actions by deleting her internet activity from her work computer — though Schinner is denying that any of this actually happened.
"There are wild untruths about me that are designed to destroy me and get me out of the way," Schinner wrote in a second LinkedIn post after the lawsuit went public. "I fail to see how this is adding value to the brand that I — and other values-driven, passionate vegan former employees — worked so hard to build."
Article continues below advertisement
Miyoko Schinner and Miyoko's Creamery came to an agreement in May 2023.
On May 18, 2023, Schinner and Miyoko's Creamery posted a joint statement on their respective Instagram pages, announcing that all legal disputes and claims were resolved.
"Miyoko's Creamery acknowledges the tremendous creativity, hard work, and integrity of its founder, Miyoko Schinner, a true pioneer in vegan creamery products, and appreciates her many contributions to the company over the years," the statement read.
"Miyoko Schinner appreciates the dedicated team of people at Miyoko's Creamery and their commitment to continuing her legacy through sustained and continued excellence in manufacturing, developing and selling vegan creamery products," it continued. "Miyoko and the company wish each other well as they go their separate ways."
Article continues below advertisement
And when Green Matters spoke with Miyoko Schinner at the Vegan Women's Summit on May 19, 2023, Schinner declined to comment on the matter.
This certainly sounds like a sticky situation, to say the least. However, we wish both Schinner and the plant-based cheese empire the best, as both parties attempt to move forward from this dramatic mess. Schinner has announced plans to devote time to activist work, and who knows? Maybe in the future, she will return to the food biz.
This article, originally published on Feb. 24, 2023, has been updated to include the statement issued in May.