We Just Discovered Jane Goodall Has a Vegan Cookbook — And We're Dying to Test It Out
Ethologist and environmentalist, Dr. Jane Goodall, DBE, has achieved quite a bit in her field. But did you know she released a vegan cookbook in 2021?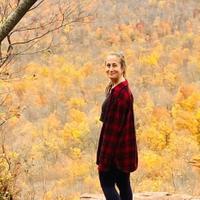 Article continues below advertisement
"For the health of humankind, the environment, and the animals that inhabit it, the Jane Goodall Institute presents a collection of recipes to illustrate the how and why of vegan eating," the Amazon description reads. "Crafted especially for curious cooks looking to incorporate healthier dietary practices and those interested in environmental sustainability, these eighty recipes gives home cooks the tools they need... [to] take advantage of their own community's local, seasonal bounty."
"Along with colorful food photography, quotes from Jane Goodall interspersed throughout transform this vegan staple into an inspiring guide to reclaiming our broken food system: for the environment, for the animals, and for ourselves," it continues. "Whether you're interested in reducing your family's reliance on meat or in transitioning to a wholly vegetarian or vegan diet, this book has the information and inspiration you need to make meaningful mealtime choices... #EatMeatLess."
Article continues below advertisement
What kinds of things can we expect from Goodall's cookbook?
Jane Goodall's book is an awe-inspiring read that you likely won't just be picking up to plan dinner. The queen herself wrote the foreword, (so you can expect some serious wisdom there), as well as a wide range of recipes that cater to just about anyone.
According to the Google Books preview, the never-ending table of contents includes: breakfast, soups, sides and salads, mains, desserts, and basics. And not to mention, it's illustrated with full-page photos of both the food and Goodall herself.
Article continues below advertisement
The foreword delves into how the meat industry affects the planet, and therefore, how supporting the meat industry is supporting a cruel and pollutive industry. Goodall connects it all back to her love for animals, and how the meat industry is not only killing animal life on Earth — it's affecting humanity, too.
Each section starts with a quote from Goodall about the importance of supporting responsible agricultural practices and why going vegan is so important.
Each recipe has easy step-by-step instructions — and each dish looks incredible! From Blueberry Buckwheat Muffins to Chickpea, Spinach, and Carrot Curry, there's an incredibly diverse range of meals. That said, we're excited to test out the recipes for ourselves.
Article continues below advertisement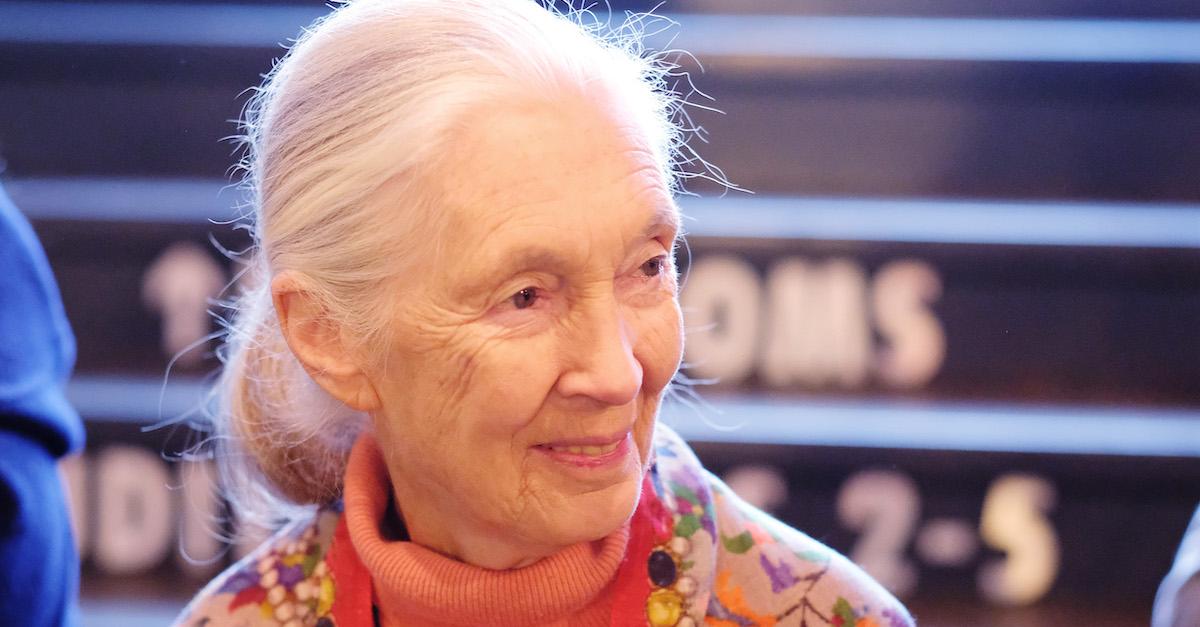 Is Jane Goodall vegan?
As you may have guessed, Goodall is — in fact — vegan herself.
According to AARP, she had been vegetarian for a long time, but eventually gave up animal byproducts to do more for the planet, as to not support the animal agriculture industry.
"It's becoming more and more clear that the obsession with eating meat and dairy products and eggs is totally destroying the environment. It's creating methane, it's wasting water, and it's bad for our health," she stated, via AARP.
Needless to say, we're looking forward to try some dishes á la Goodall.