Nigella Lawson Made Vegan Gingerbread Recipe on 'Good Morning America' — Will She Go Vegan?
Is Nigella Lawson vegan? The famous food writer recently took to 'Good Morning America' with a plant-based gingerbread recipe fans are loving.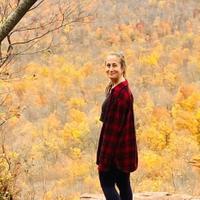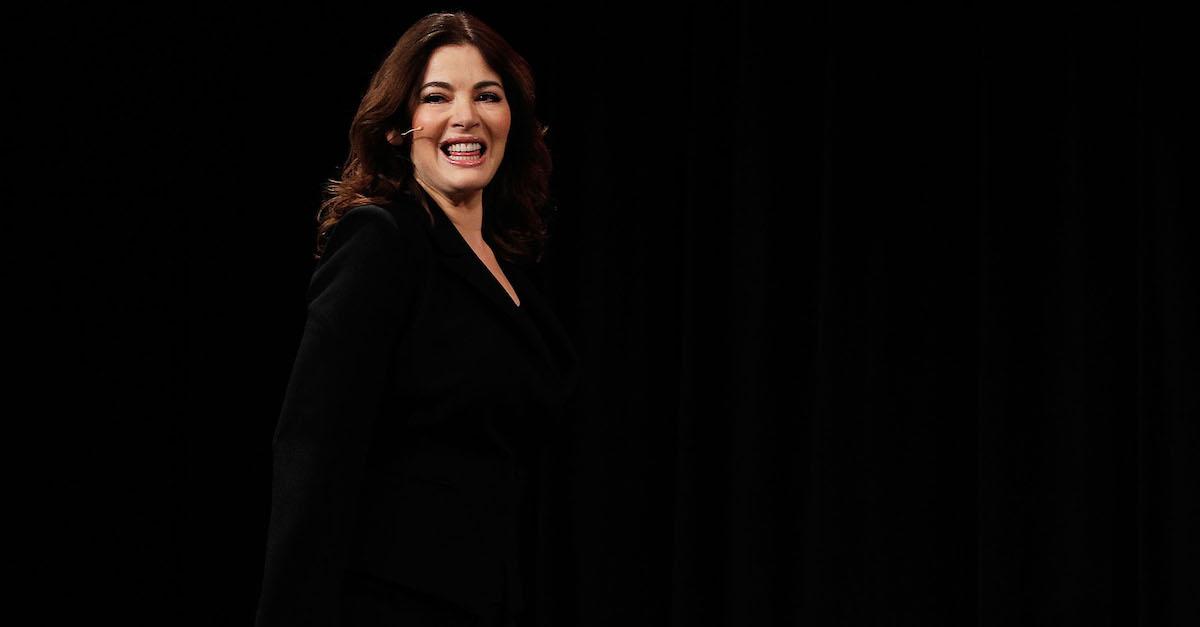 We're always seeking out new plant-based additions to our holiday spread, and a new one recently went viral, thanks to a Good Morning America segment from last week. Famous culinary icon Nigella Lawson took to the popular TV program to promote her new cookbook, titled Cook, Eat, Repeat on Thursday, Nov. 3, showing hosts T.J. Holmes and Amy Robach the steps to make it.
And while many of us are preparing to make it ourselves, some of us can't help but wonder: is Nigella Lawson vegan?
Article continues below advertisement
It goes without saying this delicious dessert comes to us just in time, only a few weeks ahead of the holiday season.
"It's not regular gingerbread," Lawson said in the Good Morning America clip. "I call it 'luscious vegan gingerbread.' And I call it that because … people often have this inaccurate idea that vegan means unworthy rather than delicious."
She praised the recipe, not only because everyone can eat it, regardless of their diet — but she also reiterates the fact that you won't miss the animal-derived ingredients that are normally baked into a dessert of the like such as eggs or dairy.
"This [gingerbread] is so gorgeous and it means that more people can enjoy it so I love that," she stated.
Watch the full segment, below.
Article continues below advertisement
Lawson's vegan gingerbread recipe on 'Good Morning America' has gone viral.
Even though some tend to tread lightly while baking without the traditional animal-derived ingredients you're used to working with, Lawson reassured Good Morning America viewers that her plant-based version won't make the process any more difficult than it would be with animal-derived ingredients.
"It's so easy," Lawson stated in the segment. "There's quite a few ingredients but this is how easy it is."
Article continues below advertisement
She started by combining the wet ingredients over heat — such as: vegetable oil, molasses, and Lyle Syrup (you can use dark corn syrup instead). Once they melt, add in brown sugar, prunes (which are in lieu of eggs), ginger, cinnamon, allspice, cloves, salt, and pepper. Then you'll add oat milk, and the dry ingredients: flour, baking soda dissolved in water, and apple cider vinegar.
Once it's baked, you can top it with powdered sugar and/or pomegranate seeds.
It's literally a piece of cake. But it leaves many of us wondering if the renowned British author and food connoisseur is finally going vegan, once and for all.
Article continues below advertisement
Is Nigella Lawson vegan? She's famously trashed plant-based diets in the past.
With a vegan holiday recipe that Lawson swears by, some are wondering if this means a vegan diet is in her future. She said the recipe is not only simple, but you don't miss the non-vegan ingredients. So, did the culinary icon give up animal products?
As of right now, it doesn't appear that Lawson is vegan. Her cookbook does have non-vegan recipes such as Chicken with Garlic Cream Sauce and Norwegian Pork Ribs. And she recently took to Instagram with a photo of Pasta with Anchovies and Onions.
Article continues below advertisement
Last year, the TV personality and author stated in a controversial interview with The Sunday Times that she "doesn't get the point" of a vegan diet, and she has "the teeth for meat" and tried going plant-based for two weeks, but found she "couldn't be vegan" and ultimately "cracked," with a need for eggs and dairy.
She later back-tracked and said she did get the point and admires vegans, but adds there are other changes you can make to your lifestyle to be eco-friendly.
We are glad to see her new book has other vegan recipes aside from the gingerbread, though, including Vegan Lemon Polenta Cake and Red Pickled Cabbage. So that's certainly a start.