A Nutritionist Weighs in on the Viral Chia Seed Water TikTok Trend (Exclusive)
Thanks to TikTok, many are taking to a new health trend that involves drinking chia seeds mixed with water several times per day.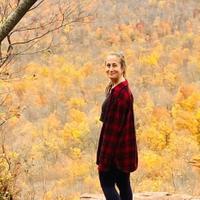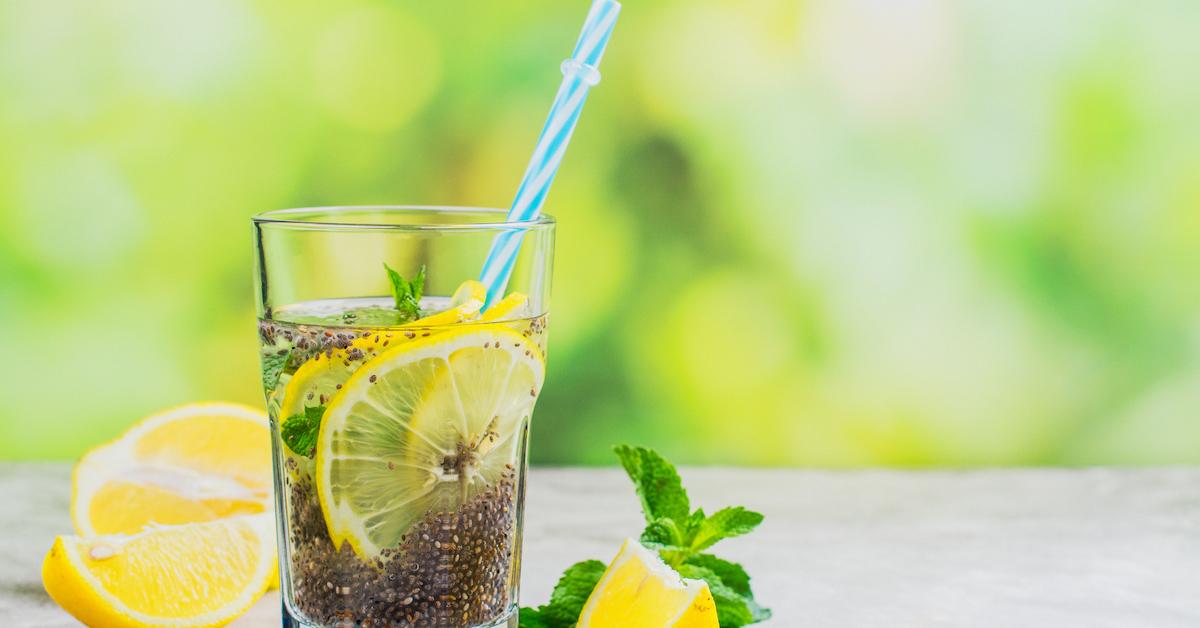 Article continues below advertisement
Deemed the key to weight loss by many, it's gone completely viral among health nuts across the world wide web. But we caught up with nutritionist, hydration expert, and co-founder of Drink Simple, Dr. Kate Weiler, to get the inside scoop on this trendy drink.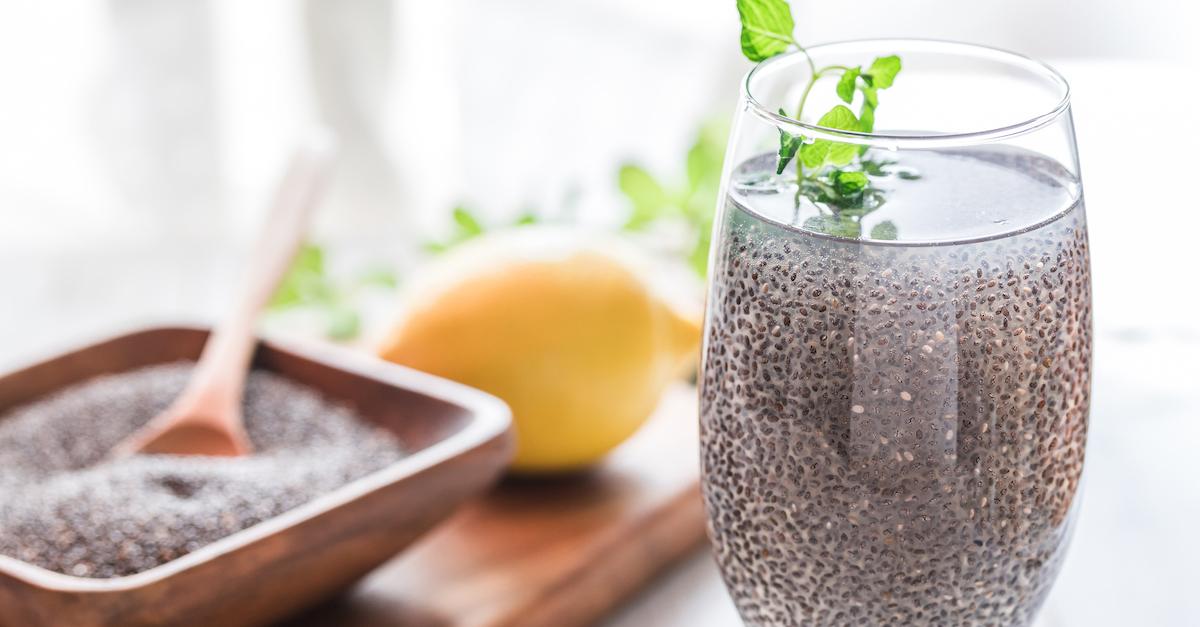 Article continues below advertisement
What is chia seed water?
The chia seed water trend is exactly what it sounds like: warm water, chia seeds, lime, and honey. When mixed with water, chia seeds become gelatinous, so mixing about three cups of water to about one tablespoon of chia seeds allows you to make for a thick and filling drink, without it getting too thick to drink. Any more chia seeds, and you'll have a consistency closer to chia pudding.
As previously mentioned, many have taken to TikTok to promote the drink's supposed health benefits. The combination has garnered tremendous amounts of popularity because of its alleged connection to weight loss — in fact, the search for "chia seeds for weight loss" has millions of views, and there are now hundreds of videos containing claims that the concoction reportedly helps you lose weight.
Article continues below advertisement
"I can see why this is a trend — TikTok capitalizes on interesting-looking videos, and chia seeds and water with their gel-like substance is unique. Chia seeds became popular in the U.S. after the book Born to Run that highlighted this superfood of the Tarahumana people," Weiler tells us via email. "This tribe would run miles on end and fuel with Isikiate or [the base for] what's currently known as the TikTok Chia Seed Water."
Check out a few of the TikTok videos, below.
Article continues below advertisement
Article continues below advertisement
Is chia seed water actually healthy?
Chia seeds do, in fact, come with a myriad of health benefits — which is why Weiler tells us chia seed water is certainly a healthy addition to your diet.
"Chia seeds are a great source of protein, omega-3s, antioxidants and are a great natural form of energy," Weiler tells us. But, she says, it shouldn't be leaned on as a weight loss miracle, or as a soul source of nutrients.
"While I think that chia seed water offers some great benefits and can be incorporated into a healthy diet, I do not recommend this as a miracle weight loss aid or recommend to only drink chia seed water," she added. "This is not a silver bullet for weight loss, but more of an interesting drink to include into a balanced nutrient rich diet."
Article continues below advertisement
So even though drinking chia seed water may not lead to immediate weight loss as TikTokers have claimed, drinking chia seed water definitely comes with a number of health benefits, as chia seeds themselves are quite healthy.
And it goes without saying chia seed water is satisfying. The protein in the chia seeds — combined with its sweet taste of honey and lime — makes for a filling and relatively tasty sip.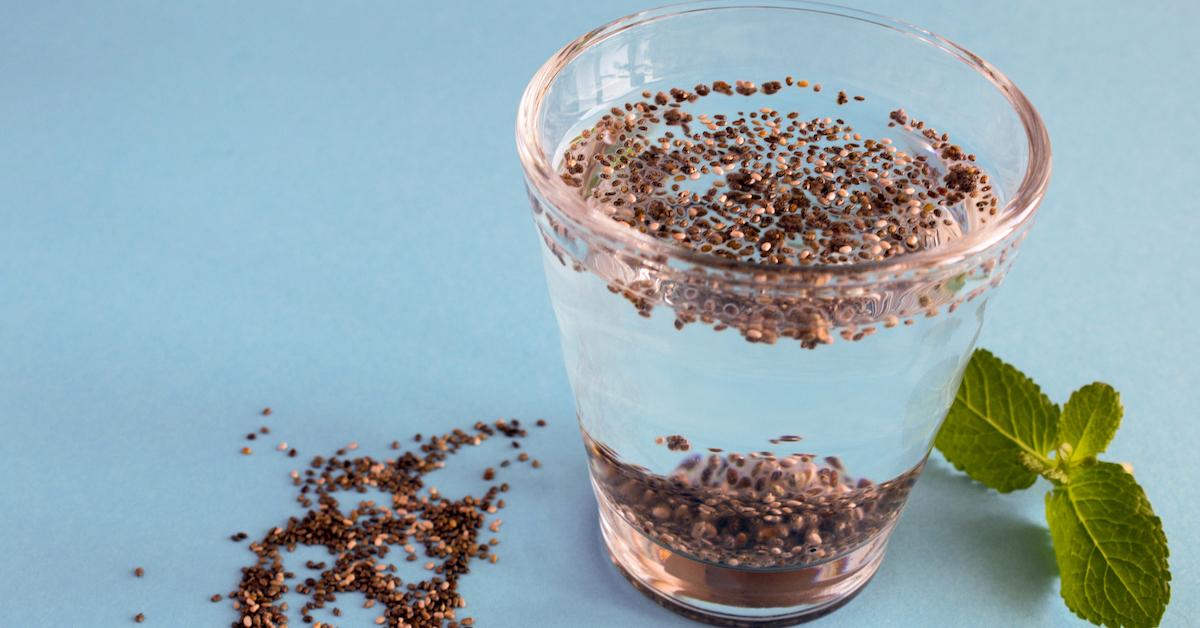 Article continues below advertisement
Why does drinking chia water make you poop?
Many who have hopped aboard the chia seed water train have experienced, well, more regular bowel movements than usual. And according to Weiler, there's a reason for that: fiber.
If you've ever eaten a few too many Fiber-One bars (guilty!) you know exactly what I'm talking about.
"It makes people poop due to chia seed's high fiber content, so it is not recommended to consume in huge quantities when first starting to consume chia seeds," Weiler explains.
So plan to drink your chia seed water accordingly — for example, maybe not before a car trip. But keep it in mind as a drink to accompany your next post-workout meal.