Try These 7 Ethical Halloween Candy Brands for a More Socially Conscious Spooky Season
Sure they may be sweet, but many popular candy brands are not made ethically. Here are candy brands out there you can feel good about supporting.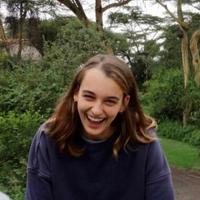 By
Eva Hagan
Oct. 10 2023, Published 11:10 a.m. ET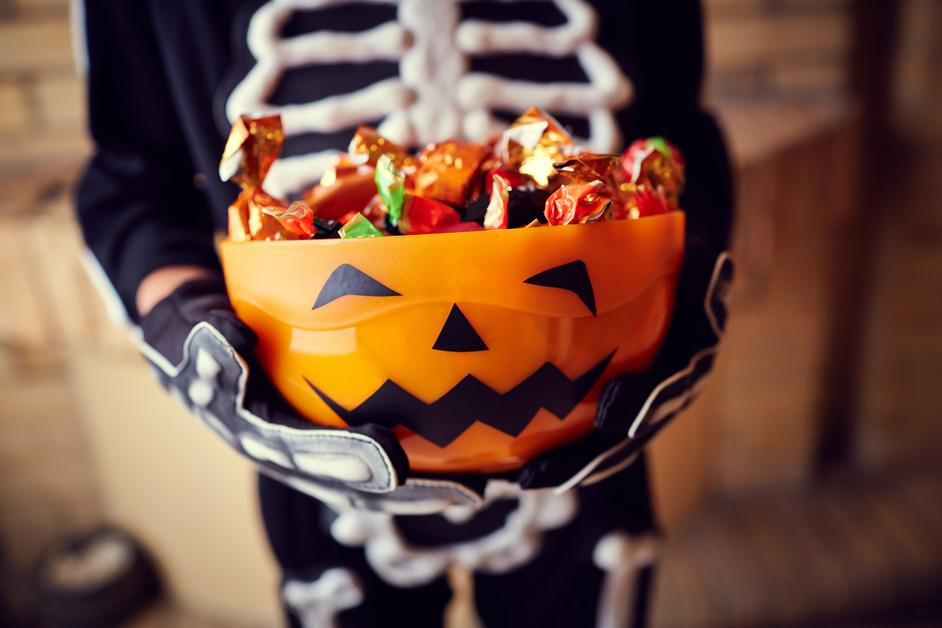 The Gist:
Halloween candy can actually come with a lot of environmental and social costs.
The cocoa industry in particular is full of poor environmental and labor practices.
There are candy brands that are ethical and eco-friendly to supply a sustainable Halloween.
Article continues below advertisement
When stocking up on the best sweet treats for the upcoming holiday season, consider swapping out some of your usual picks with some ethical candy brands.
The start of October marks the beginning of candy-filled spooky celebrations, but most people don't know the high environmental and ethical cost of the candy they are buying. Many chocolate companies are connected to a corrupt cocoa industry in West Africa that capitalizes on child labor and unfair commodity prices for cocoa farmers facing poverty. Besides this, Halloween is also one of the most wasteful holidays, filling landfills with plastic candy wrappers more and more each year.
However, this doesn't mean we have to stop celebrating. We're sharing a few ethical and environmentally conscious vegan candy options you can enjoy this year.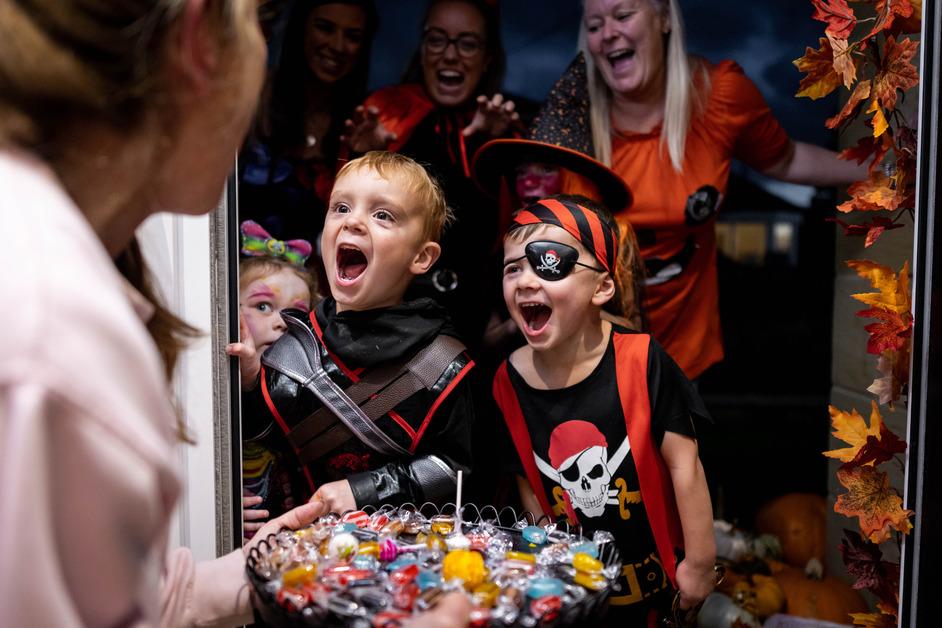 These Halloween candy companies are some of the most ethical options on the market.
Although delicious, many of the candy products we love unfortunately come with many negative social and environmental consequences. According to The Washington Post, most of these issues can be traced back to harvesting cocoa and palm oil, which are often sourced from farmers in less economically developed communities in West Africa and Southeast Asia.
These farmers often face economic exploitation and are known to make use of child and forced labor because they cannot afford the amount of labor they need. What's more, the production process has led to deforestation in rainforests and has decreased biodiversity significantly, which is a known driver of climate change, per the London School of Economics and Political Science.
Fortunately, there are so many ethical options out there to try.
OCHO Candy
OCHO Candy is a Fair Trade Certified chocolate brand, meaning that it upholds the Fair Trade USA standards by using a conscious business model that puts the environment and the livelihoods of farmers and communities first. Though the brand is not entirely vegan, OCHO's vegan candies are certified organic, and do not contain synthetic pesticides or fertilizers, synthetic growth hormones, antibiotics, artificial colors, flavors, or preservatives.
Tony's Chocolonely
Tony's Chocolonely is a Dutch chocolate brand known for its large chocolate bars in colorful wrappers. Tony's Chocolonely prides itself on promoting and making chocolate that is free from child labor and exploitation. Although not all of the brand's chocolate is vegan, its Dark Chocolate 70 percent Tiny Tony's are perfect for a plant-based sweet treat to hand out to trick-or-treaters.
Article continues below advertisement
YumEarth Gummies
If you are not much of a chocolate person, we've got you covered. The YumEarth Halloween variety pack has gummy fruits, lollipops, and candy bites that are all vegan, organic, non-GMO, and gluten-free. These are also free from peanuts, gluten, tree nuts, milk, fish, shellfish, egg, soy, and sesame, making them the perfect candy for trick-or-treaters with allergies. In addition to this, YumEarth products are also Fair Trade compliant.
Article continues below advertisement
Equal Exchange Chocolate Bites
Equal Exchange's Organic Dark Chocolate Minis are organic, kosher, vegan, and soy-free, with ingredients sourced from small farmer co-ops that put the well-being of the farmers and community first. The company sells the minis in a box of 150 or a bag of 888 minis, just in case you like to live every day like it's Halloween.
Article continues below advertisement
Alter Eco Truffles
For the lovers of Lindt chocolate truffles, these are your ethical go-to. Alter Eco's chocolate truffles are made from chocolate harvested in Ecuador and are palm oil-free. Although only a few products are vegan, its Plant-Based Superdark Organic Chocolate Truffles are an option that does not disappoint. Also, Alter Eco has made their truffle wrappers fully compostable, meaning nothing has to end up in the landfill.
Article continues below advertisement
That's It Spooky Fruit Bites
The That's It Spooky Fruit Bites Variety Pack is a sweet but healthy option for trick-or-treaters. They are non-GMO, gluten-free, plant-based, contain no added sugar, and are free from the top 12 allergens. And the best part? Unlike other fruit snacks that often contain corn syrup, artificial or natural flavors, That's It snacks are 100 percent real fruit.
Article continues below advertisement
Unreal Chocolate
Try swapping your usual Reeses's or Almond Joys for Unreal's dark chocolate coconut bars or peanut butter cups. Both are vegan and gluten-free and don't contain erythritol, stevia, artificial sweeteners, flavors, or preservatives. Although not all Unreal products are vegan, all of their products are fair trade.