These Are the Best Vegan Cream Cheese Options on the Market Right Now
Looking for your new favorite vegan cream cheese? We've rounded up our favorites on the market right now.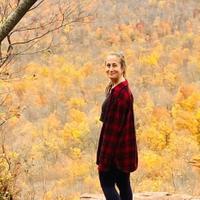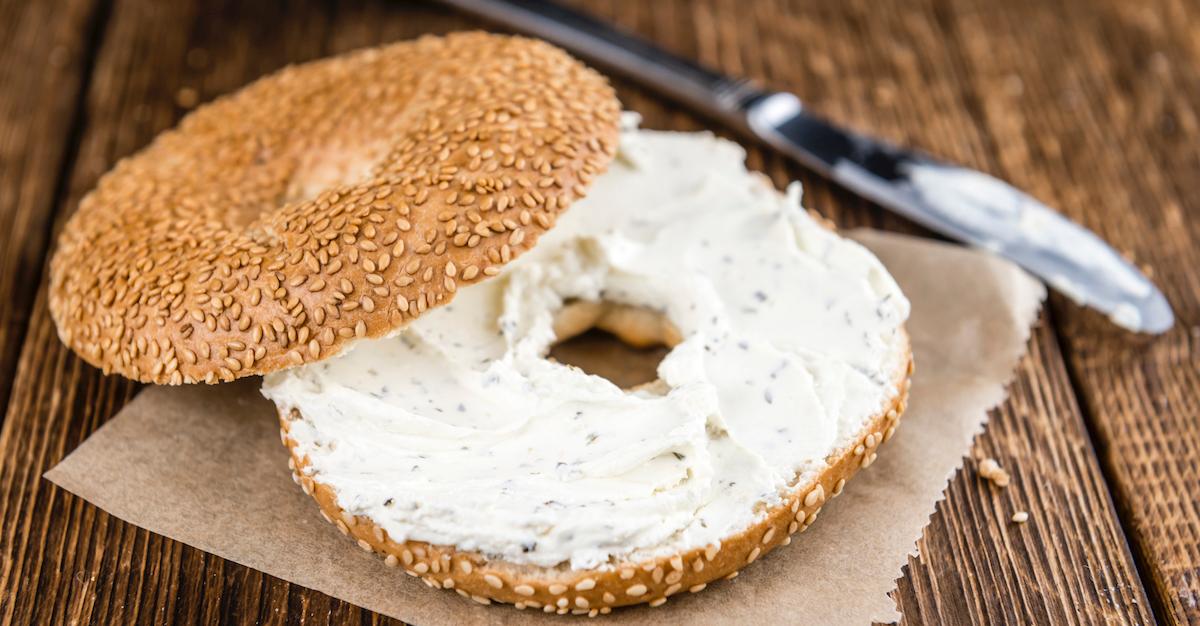 While going vegan is one of the greatest things that you — as an individual — can do for the planet, it goes without saying there are certain things you'll miss. And cream cheese is, without a doubt, one of them. Until recently, there weren't too many good vegan cream cheese options on the market. But now, as the vegan movement has progressed, there are so many more dairy-free options out there that taste just like the real thing.
Article continues below advertisement
With a wide range of brands offering so many different flavors made from varying ingredients, you have a huge selection these days. We promise we'll find you your new favorite schmear for your morning bagel.
Modern Kitchen
Modern Kitchen may be one of the newer brands on this list, but it's one of our favorites nonetheless, thanks to its strong resemblance to real schmear. The company makes its cream cheese from animal-free whey protein, meaning it's vegan-friendly, but the non-animal whey protein has an identical structure to cow's milk whey.
And what's more, the flavor variety is incredible — from Strawberry, to Spring Onion, Chive, Harissa Pepper and Plain, there's something for everyone.
Article continues below advertisement
Miyokos Creamery's Vegan Cream Cheese
If you haven't already had Miyokos Creamery's Vegan Cream Cheese, you're due for a Whole Foods excursion ASAP.
Like the brand's other high-end dairy-free products, its cashew milk-based cream cheese is rich and creamy — albeit slightly nutty, but the flavor is otherwise pretty on-point. It comes in several unique flavors, including: Everything, Plain, Savory Scallion, Fish-Free Lox (which we're dying to try!), and Cinnamon Raisin.
Article continues below advertisement
Violife Just Like Cream Cheese
Violife's Just Like Cream Cheese is unique, in that its base doesn't come from animal-free whey or nuts. The ingredients include filtered water, coconut oil, potato starch, salt, glucono-delta-lactone, vegan flavor, olive extract, and vitamin B12.
The brand offers three flavors: Plain, Chive, and Strawberry, and all are quite good. We really aren't sure how they do it.
Article continues below advertisement
Kite Hill's Cream Cheese Alternative
Kite Hill is one of the leaders in the dairy-free cheese market, and the brand has maintained its caliber among cream cheeses for years. The brand's cream cheese alternative is made with an almond milk base, and its flavor variety is everything. From plain, to everything, chive, garden vegetable, and strawberry, you'll never get tired of them.
Article continues below advertisement
Daiya Cream Cheeze
Considered an original player in the vegan movement, Daiya's Cream Cheeze is honestly fantastic. A few years ago, the brand revamped the recipe by taking out a few ingredients (and honestly, it tastes even better). The base is coconut oil and coconut cream, and the taste is relatively mild. Choose from plain, strawberry, chive & onion, and roasted garlic and herbs — they're all solid options.
Article continues below advertisement
SoDelicious Plant-Based Cream Cheese Spread
SoDelicious is known for its delish dairy-free ice cream, so we aren't surprised at how good the brand's Plant-Based Cream Cheese Spreads are. The base is coconut oil, potato and corn starch, and filtered water — and you can choose between plain or chive & onion. With a creamy, mild taste, it's definitely what we could all use at the breakfast table... and your non-vegan family members probably won't even notice they're missing the real thing.
Article continues below advertisement
Nurishh Cream Cheese-Style Spread
This sunflower seed- and bamboo-fiber based cream cheese is about to get mega popular. It's filled with fiber and it's totally nut-free, making it more accessible to nut-free vegans. Right now, Nurishh only offers plain and chive, but we're really hoping for a garden veggie or garlic flavor within the next year or so.