Why Is Lake Lanier so Dangerous? Here's How to Stay Safe When Visiting
Why is Lake Lanier so dangerous? Keep reading to learn more about the stories surrounding the lake.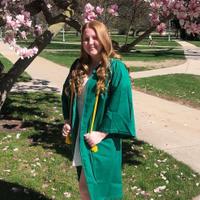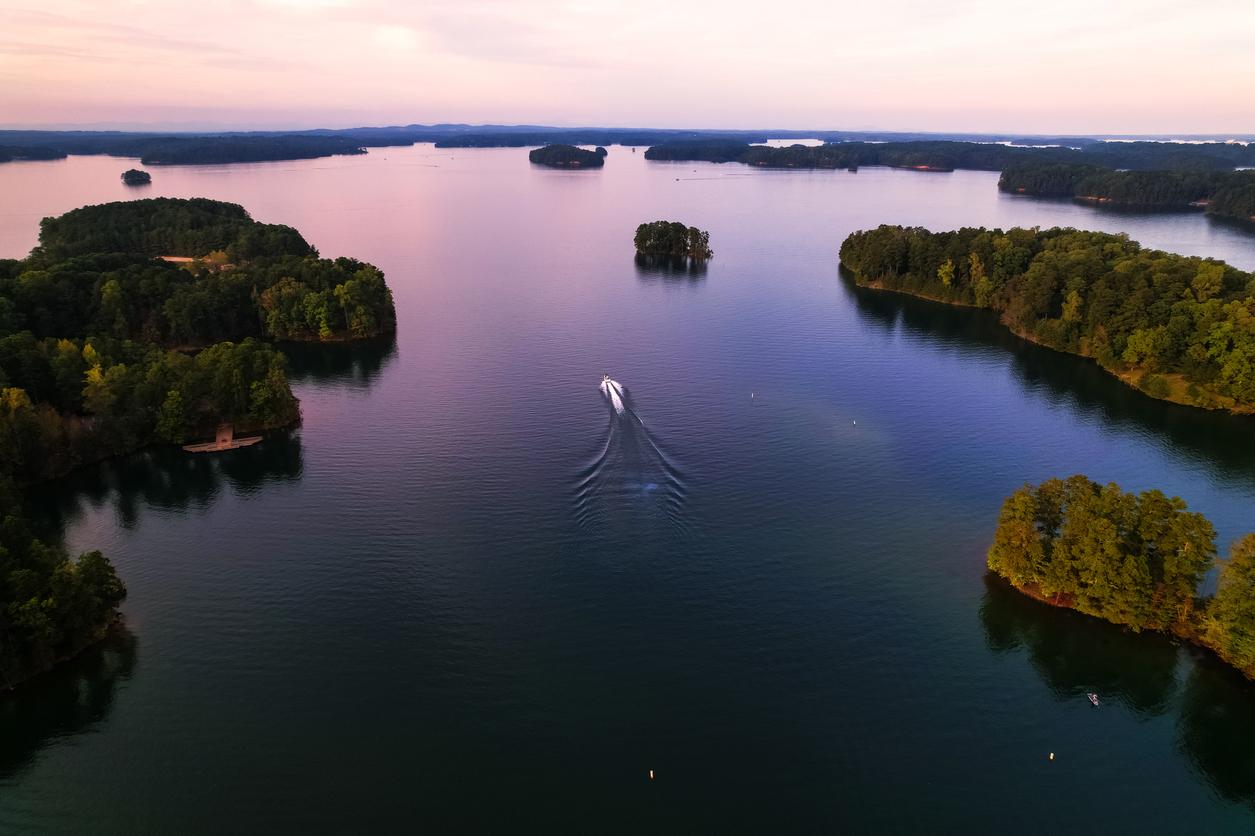 If you happen to spend a lot of time on the internet, there's a chance that you've heard a few stories about Lake Lanier. Most of the time, the storytellers are warning others to avoid Lake Lanier due to safety reasons.
But why is Lake Lanier so dangerous? As it turns out, based on the lake's history, some of the concerns might be valid.
Article continues below advertisement
What makes Lake Lanier so dangerous?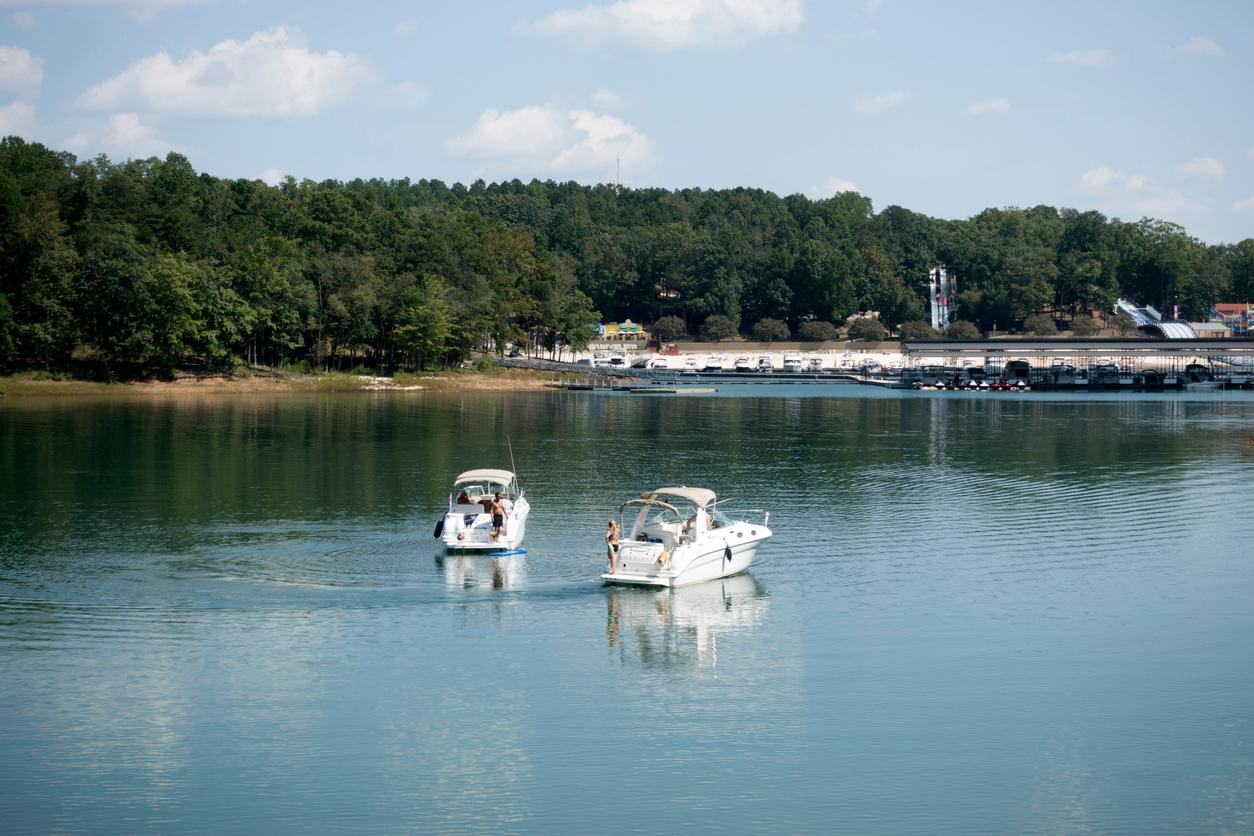 Lake Lanier is located about an hour outside of Atlanta, Ga. In the summer months, visitors flock to the state's largest lake to partake in a variety of recreational activities such as boating, kayaking, tubing, swimming, and more.
Despite the popularity of lake, it's likely that you're not hearing about these fun and exciting experiences on social media — the internet has gravitated toward Lake Lanier's tragic history instead. Even though it's true that the lake has many positive aspects, that doesn't change the fact that it's still riddled with danger.
Article continues below advertisement
Between 1994 and 2020, CNN reported that 203 people died on Lake Lanier due to boating accidents and drownings — these are two very prominent dangers on the lake. In fact, in 2022, three drowning deaths occurred in a single week, according to Fox 5 Atlanta.
As a result of the numerous deaths that have occurred, people have taken to social media to share the different tales and legends surrounding Lake Lanier. Some legends describe a ghost wearing a blue dress, angry spirits, mysterious feelings, and the sound of church bells — a lot of people believe the lake is haunted or cursed.
Article continues below advertisement
The idea that Lake Lanier is haunted isn't completely bizarre or groundless. Many of the ghost stories stem from the fact that the manmade lake was created over a cemetery, CNN explained. When people discover this piece of history and combine it with their current knowledge about the deaths on the lake, it's easier to understand how someone might come to that conclusion.
While these spooky legends and experiences shouldn't be completely discounted, it's more likely that other, more realistic factors are behind the dangers of the lake.
Article continues below advertisement
During the creation of Lake Lanier, an entire community was essentially uprooted and destroyed. The community was an area called Oscarville, and it had a predominantly Black population. According to The Amber Ruffin Show, in 1912, two local Black teens were arrested, charged with a crime, tried, and sentenced to death; afterwards, a mob of white men chased out all of the Black people from Oscarville (a total of over 1,000 people), even killing some.
In addition, many buildings and establishments were torn down. A lot of debris ended up being left behind and then submerged beneath the new lake. Remnants of an old racing track, concrete foundations, roads, tire parts, and other artifacts have been found — all of these things could make the lake more dangerous to recreationists.
Article continues below advertisement
And of course, there's always a risk of drowning while swimming, boating, or participating in any sort of lake activity. One reason why these types of deaths might seem high at Lake Lanier specifically, is because of the visitation rate — according to the city of Gainesville's website, millions of people visit the lake each year. More visitors means more fatalities.
How to stay safe when visiting Lake Lanier:
One of the best ways to stay safe on Lake Lanier is by wearing a life jacket, explained The Gainesville Times. It doesn't matter if you're swimming, boating, or kayaking, always wear a life jacket — even if you're a fantastic swimmer or the water is shallow.
It's also important not to mix water and alcohol. When you're out on the lake, drinking while boating or swimming is dangerous. Much like driving, a boat should never be operated by someone under the influence and there should always be a designated driver.
If you visit Lake Lanier, be sure to keep an eye on the people in your group to ensure that everyone is staying safe.