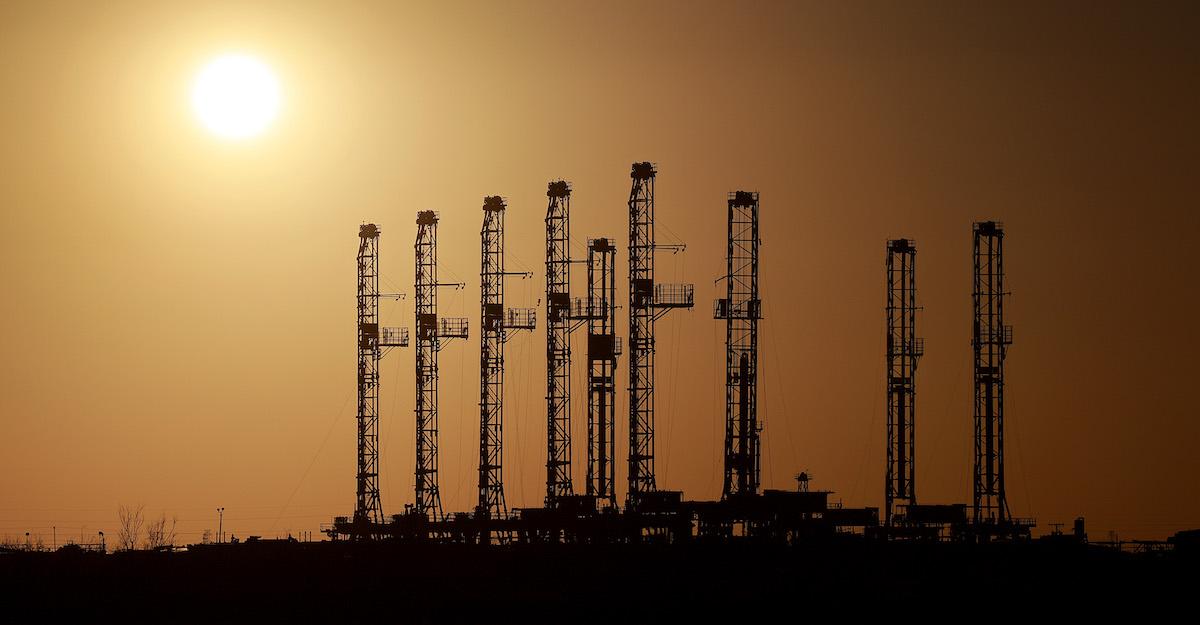 The Permian Basin Superorganism: An Urban Legend or True Story?
The Permian Basin superorganism, aka Mystery Flesh Pit National Park, is said to be located in Texas. But is it real, or is it merely another internet rumor?
Article continues below advertisement
What is the Permian Basin superorganism? Is it real?
The story of the Permian Basin superorganism goes like this: part of Texas, which popularly known as the Mystery Flesh Pit National Park, was supposedly dedicated to preserving a massive life form, which appeared to stretch hundreds of miles beneath the Permian Basin. It was said to be discovered by a pilot well-drilling crew in the 1970s, and supposedly contains actual mammal-like organs. Feeding on hydrocarbon deposits, it was deemed a scientific marvel.
Article continues below advertisement
But on July 4, 2007, per this incident report, the alleged superorganism collapsed. Hundreds of lives were lost, and the park had to be shut down. Similar to other disasters like Chernobyl, the surrounding city was reportedly vacated, and those who survived were said to experience a slew of medical problems in the following years. But what really (supposedly) happened? Is the story true?
The answer is... no.
According to Snopes, none of it is true. The concept of the Permian Basin superorganism was designed by artist Trevor Roberts, who started creating concept art for Mysterious Flesh Pit National Park in 2019. He posted tourism posters, camping guides, and more to the Worldbuilding subreddit, under the name StrangeVehicles. He developed an "incident report" as a worldbuilding exercise.
Roberts never intended to fool people, and even though you can't explore the park, exploring his art is nearly just as interesting.
Article continues below advertisement
However, the Permian Basin was recently cited by the EPA for polluting.
Even though the Permian Basin superorganism isn't real, the Permian Basin is a real place — and it turns out it's very polluted.
In fact, according to AP News, the EPA has cited two Texas oil companies, Permian Resources Operating and Matador Production Company, for violating the Clean Air Act. After flying a helicopter over the area, large amounts of hydrocarbon vapors were detected. Even though it's invisible to the naked eye, it damages the environment and poses serious health risks.
Article continues below advertisement
Both companies have since agreed to reduce the emissions of methane and other pollutants, by improving operations. And on Monday, March 27, the EPA announced that Matador Production Company settled on paying a $6.2 million fine, while Permian Resources Operating had agreed to pay $610,000 a few weeks back. Hopefully these measures will improve the air quality in the area, and will stave off more air pollution.
Even though the superorganism isn't real, all this pollution could certainly cause a natural disaster of the like. We'll be on the lookout for any signs of superorganisms that could mutate from this environmental atrocity.