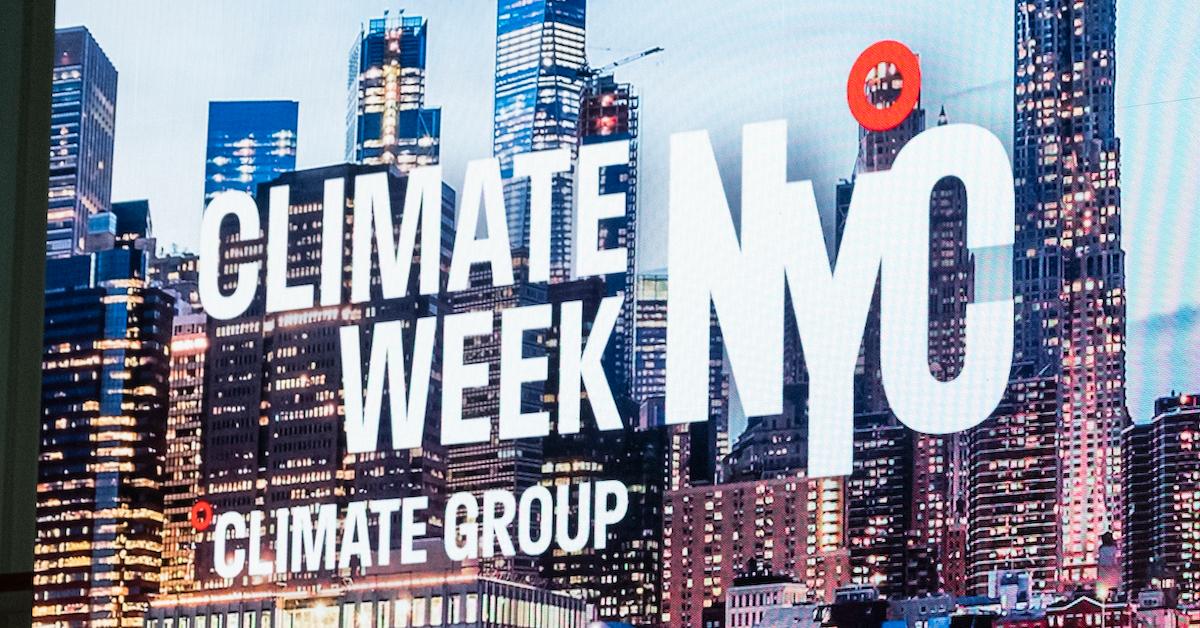 Climate Week NYC 2022 Will Present Comedy, Theater, Talks, and More
If you're passionate about protecting the environment and you happen to live in or near New York, it's time to get excited for Climate Week NYC 2022.
Article continues below advertisement
The annual week-long event will bring together environmentalists in the New York City area for a number of events, talks, a play, and more, with many being held in-person around the city, as well as some being held virtually.
To learn more about Climate Week NYC and some of the highlights of the upcoming programming, read on.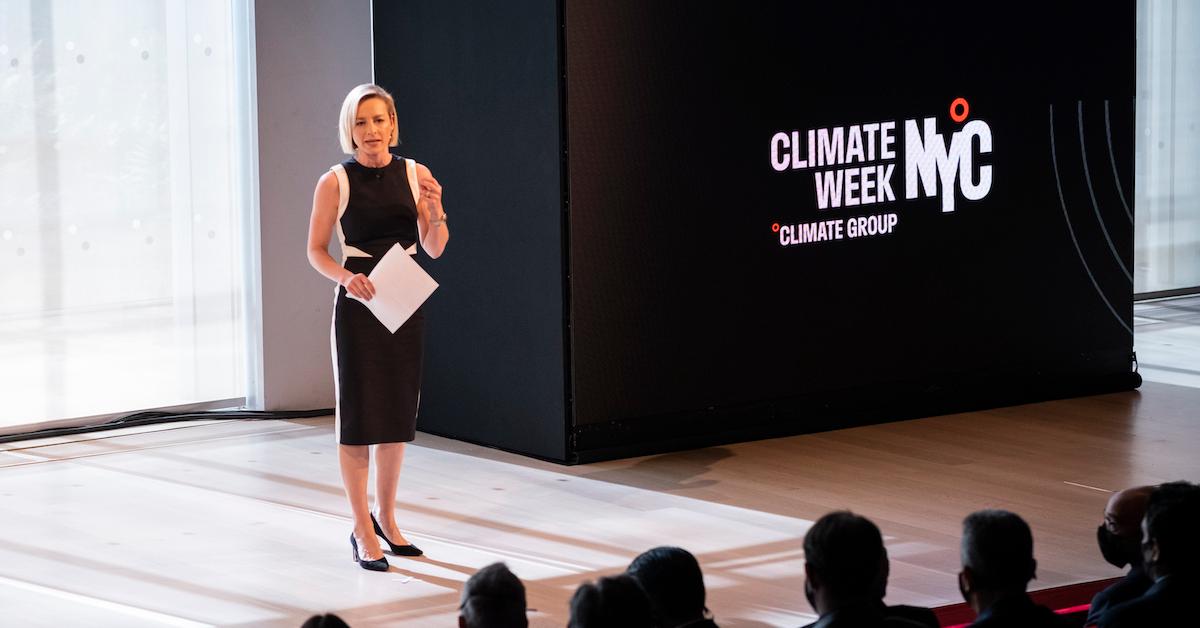 When is Climate Week NYC 2022? Here are all the details, this year's theme, and more.
This year, Climate Week NYC will be held between Monday, Sept. 19 and Sunday, Sept. 25, 2022. This year marks the 14th annual Climate Week NYC, an event that the Climate Group, the organization behind it, calls "the biggest global climate event of its kind."
The theme of Climate Week NYC 2022 is "Getting It Done," which Climate Group states will be accomplished "Through celebrating climate action, challenging ourselves to do more, and exploring ways to increase ambition," and by providing a "global platform for connection and discussion."
Here's a look into a few of the most exciting ways you can get involved with Climate Week NYC 2022.
Check out the official Opening Ceremony.
Starting at 9 a.m. on Sept. 19, the Climate Group is hosting Climate Week NYC's official Opening Ceremony, which will consist of three talks: "Climate in the geopolitical context of today," "The cold truths for a warming world: what's stopping us from 'Getting It Done'?" and "Putting equity back into our economy: making the green economy work for everyone."
The talks will bring together government leaders, CEOs, and many other prominent people to discuss climate action. Register here.
See 'before the flood,' a climate-positive play.
Climate-conscious theater-goers will find the perfect nexus of their passions at before the flood, a new two-act play running from Sept. 8 to 18 at the Chain Theatre, located at 312 West 36th Street.
Written by Emily Bice, the family dramedy is a reinvention of the story of Noah's Ark that aims to make audience members think about the climate crisis. The production is also climate positive, and the before the flood team partnered with the Broadway Green Alliance to help reduce its impact.
Article continues below advertisement
Ride the Elizabeth Fast Ferry during a networking event.
The Elizabeth Fast Ferry is a new biofuel-powered ferry offering daily service between Lower Manhattan and Elizabeth, N.J. The ferry's mission is to offer a sustainable transportation option and "turn sea travel green," and the ferry will be hosting a networking event onboard the boat on Friday, Sept. 23, from 7 p.m. to 9 p.m. ET.
Article continues below advertisement
Attend a talk on zero-waste refill shops.
Article continues below advertisement
Check out some stand-up comedy and a short film at this humorous event.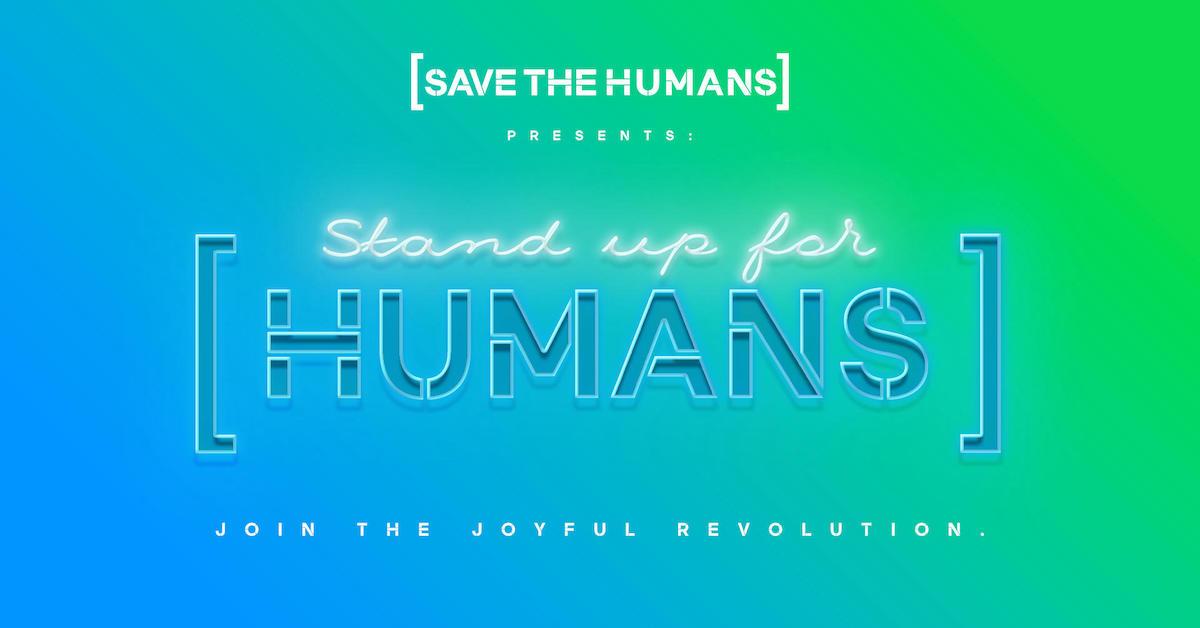 On Tuesday, Sept. 20, from 12 p.m. to 2 p.m. ET, nonprofit accelerator AGO and Save the Humans are bringing you an event called "Stand Up For Humans." During the event, attendees will get to check out stand-up comedy, a short film screening, and "a hosted journey into a new kind of climate conversation. "
The inclusive event's goal is "to catalyze positive action through humor and a local, life-centric approach." Register here for a free ticket to the event, which is being held at the Skylight Modern on 537 West 27th Street.
Article continues below advertisement
Attend the Fridays for Future NYC Global Climate Strike.
Join Greta Thunberg's movement Fridays For Future and attend the Global Climate Strike on Friday, Sept. 23. The organizers are encouraging students to leave school early and head to Foley Square and Battery Park in Manhattan from 2:00 p.m. to 4:30 p.m. ET for the strike.
The strike will focus on one demand: "President Biden, declare a climate emergency."
Article continues below advertisement