How Cooling Clothing Can Help You Stay Cool In Extreme Heat
Cooling clothing can add another layer of protection when facing extreme heat and sun.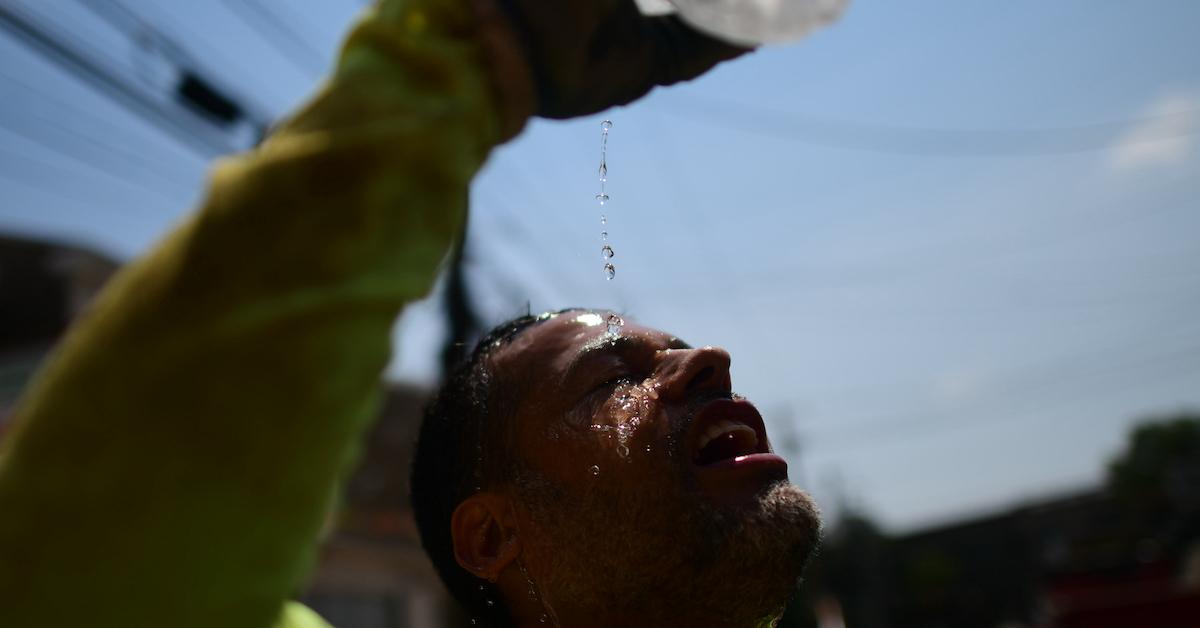 As the U.S. faces intense heat waves, it's more important than ever to know how to stay cool in extreme heat — and one of our favorite tips is to wear cooling clothing for extreme heat.
Article continues below advertisement
As humanity continues to emit mass amounts of greenhouse gases into the atmosphere, weather all across the globe keeps getting warmer. In fact, heat is the No. 1 weather-related cause of death in the U.S. — and experts expect heat waves to keep getting worse, as current efforts to fight the climate crisis are far from enough.
There is so much that needs to be done to protect humanity from worsening heat waves, in terms of reducing emissions, building more climate-resilient infrastructure, and changing laws to protect our most vulnerable people in the face of the climate crisis. And achieving all that is possible. But in the meantime, wearing cooling clothing can help keep you just a bit safer when you're faced with extra hot days.
Article continues below advertisement
What is cooling clothing for extreme heat? It can help keep your body temperature down.
One way to keep cool amidst extreme heat is to wear cooling clothing. This term refers to clothing that is specifically designed to keep bodies cool when it's sunny or hot outside, whether the items are made with certain technologies, moisture-wicking properties, sun protection, or a combination of the above.
In addition to cooling clothing, there are also cooling towels, cooling sheets, and more — here are a few brands making apparel designed to cool you down.
LifeLabs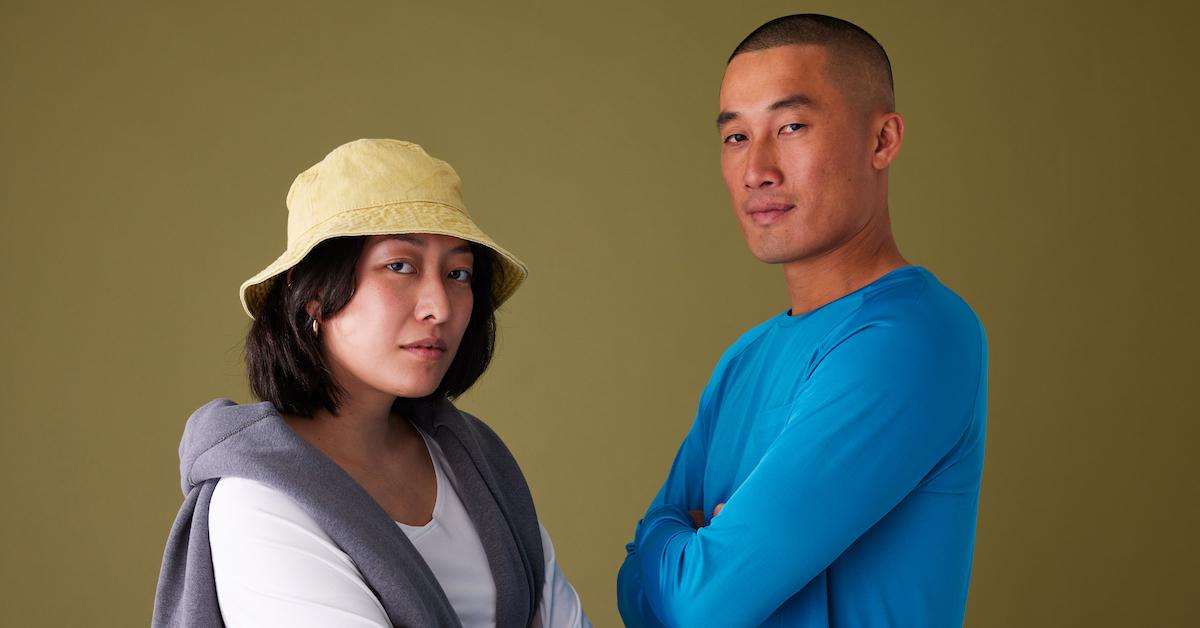 Tech apparel brand LifeLabs makes what it calls the "world's most cooling T-shirt," as well as shorts, pants, jackets, sheets, and more.
Article continues below advertisement
Made from a thermally transparent, polyethylene fabric, LifeLabs clothing supposedly cools the body temperature by almost 3 degrees Fahrenheit, and allows body heat to escape to create a cooling effect. LifeLabs also has a number of eco-friendly initiatives; the brand uses recycled fabric, packs orders in plastic-free packaging, and lists sustainability stats on the webpage for each item.
Cool Links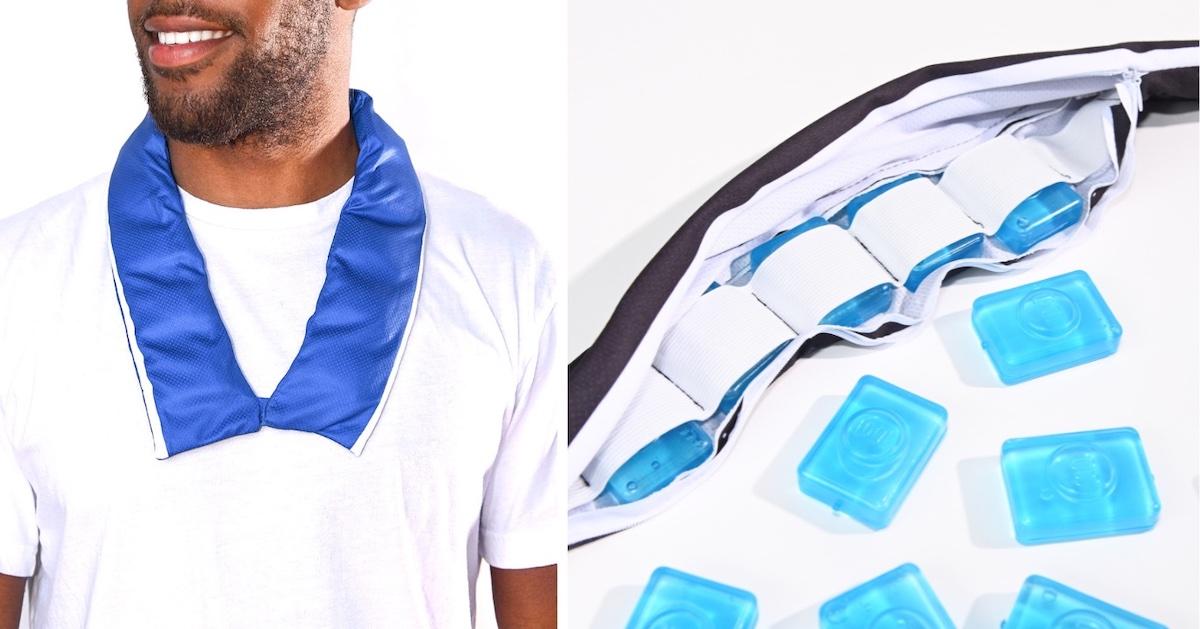 The brand Cool Links makes moisture-wicking cooling towels, which you can wet and wear around your neck to keep your body cool for two hours. To take things to the next level, you can fill the towel with Cool Links' reusable, non-toxic ice cubes before wearing it, which will keep you cool for two additional hours.
Article continues below advertisement
Arctic Cool
Arctic Cool's clothes are made with HydroFreeze X technology, which works to magnify the evaporation process, which supposedly cools the body. Arctic Cool fabric is treated with UPF 50+, it is antimicrobial to keep odors at bay, and it features a four-way stretch.
The company sells products including tops, bottoms, dresses, and even boxer briefs, all of which are made with the cooling technology.
Or, wear naturally-cooling clothing that you already have.
As an alternative to investing in high-tech cooling clothing, keeping your body temperature down in the sun can be as simple as wearing clothing made of natural, breathable materials, such as linen and cotton.
Many people gravitate towards wearing light-colored clothing during summer days, as it helps repel heat from the sun. However, Australia's Cancer Council actually recommends wearing darker clothing when in the sun, as darker colors absorb UV rays and block them from hitting your skin.
The council also recommends wearing closely woven fabric so the sun does not seep through to your skin, or fabric with a UPF rating.