Floating Trash "Islands" in Bosnia's Drina River Show Pollution Has Gotten Out of Hand
Bosnia's Drina River is overrun with plastic pollution — trash islands are reportedly floating in the Balkan waterway, with nowhere to go.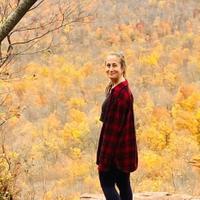 Article continues below advertisement
People have been forced from their homes, to avoid the water and heavy flow of trash.
"We had a lot of rainfall and torrential floods in recent days and a huge inflow of water from (the Drina's tributaries in) Montenegro which is now, fortunately, subsiding," Dejan Furtula from environmental organization, Eko Centar Visegrad, stated via CBS News. "Unfortunately, the huge inflow of garbage has not ceased."
Though trash barriers in the river help it accumulate to make it easier to take out, the removed trash ends up in a municipal landfill which "does not even have sufficient capacity to handle (the city's) municipal waste," Furtula continued.
"The fires on the (municipal) landfill site are always burning," he continued. The conditions, he says, are "not just a huge environmental and health hazard, but also a big embarrassment for all of us."
Article continues below advertisement
Drina River is overrun with plastic pollution.
Obviously, floods never make for an ideal situation. But floods that mix water and trash certainly add insult to injury.
Inclement weather struck Bosnia this past week, triggering serious floods in the area. But these were no ordinary floods. The water, which came up from the Drina River, brought large amounts of garbage on land, too. Per EuroNews, the river snakes for more than 200 miles through Montenegro, Serbia, and Bosnia — meaning hundreds were forced from their homes.
Article continues below advertisement
Discarded plastic, driftwood, and other rubbish had been piled up behind a barrier in the Drina River. The trash had been dumped in nearby landfills that had been unmonitored, while some of it was dumped directly into the river itself.
The barrier, near the city of Visegrad, was installed by a hydroelectric plant to catch the garbage, making removal a little easier. Needless to say, it provided a non-answer to the larger issue at hand, that plagues the community: litterers.
"People need to wake up to problems like this," Visegrad resident Rados Brekalovic commented, as per The BBC.
This isn't just a threat to locals enduring the ongoing floods of water and debris — it also puts the area's biodiversity at serious risk.
Article continues below advertisement
Why is plastic pollution so bad for waterways?
Plastic pollution threatens ecosystems, people, and the economy in more ways than one.
According to the IUCN, marine species will ingest, suffocate, and be entangled by plastic debris. Wildlife might mistake it for prey, and others die from starvation, as the result of a blockage. Microplastics are a huge problem too, as they interfere with the body's endocrine system, causing a wide range of disorders in both people and animals.
Plastic pollution is also likely to take a huge toll on tourism in the area — as Furtula said, the amount of litter that has amassed in the area is a huge embarrassment. And because the area is widely visited for the river's natural beauty, this is likely going to take a toll on people's views of the Drina River. Hopefully, they can clean up their act.