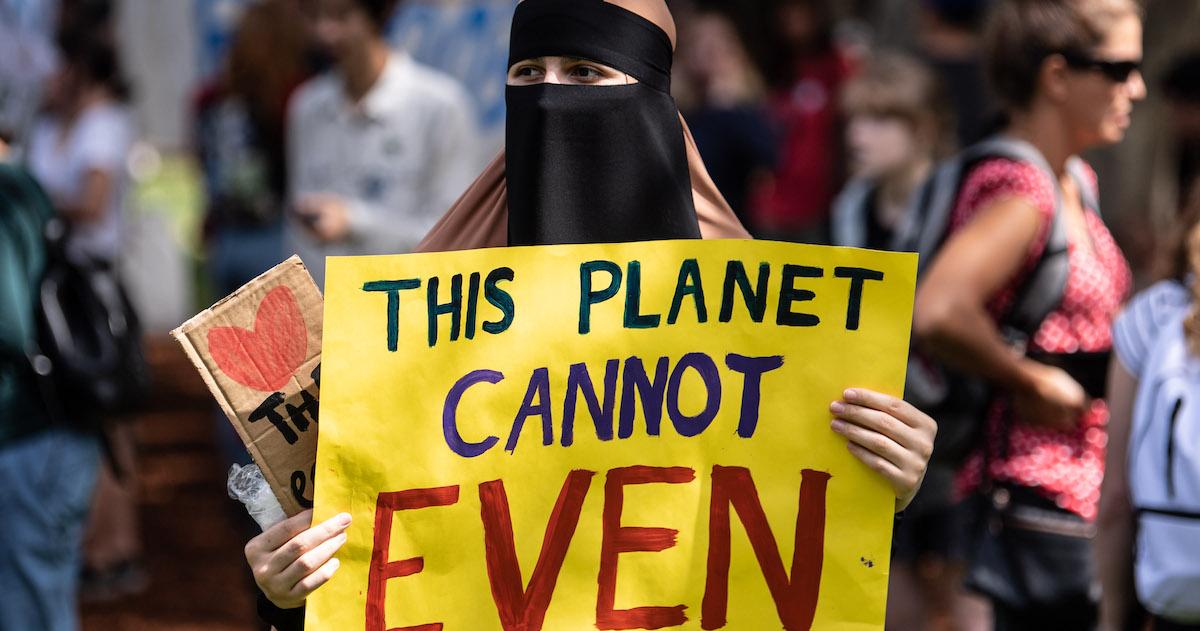 Poster Ideas for the Global Climate Strike, From Memes to Scathing Demands
If you're planning to attend a protest, it's always a good idea to bring a sign — the more creative, the better. And since this Friday, Sept. 23, 2022, marks the Global Climate Strike, we've rounded up a bunch of climate strike poster ideas to help you spread the message that world leaders must declare a climate emergency.
Article continues below advertisement
The Global Climate Strike, hosted by Greta Thunberg's youth-led climate movement, Fridays for Future, is following a theme of #PeopleNotProfit this year. People worldwide will skip school (or whatever obligations they may have on Friday) to participate in their local strikes, which are happening in many cities across the globe.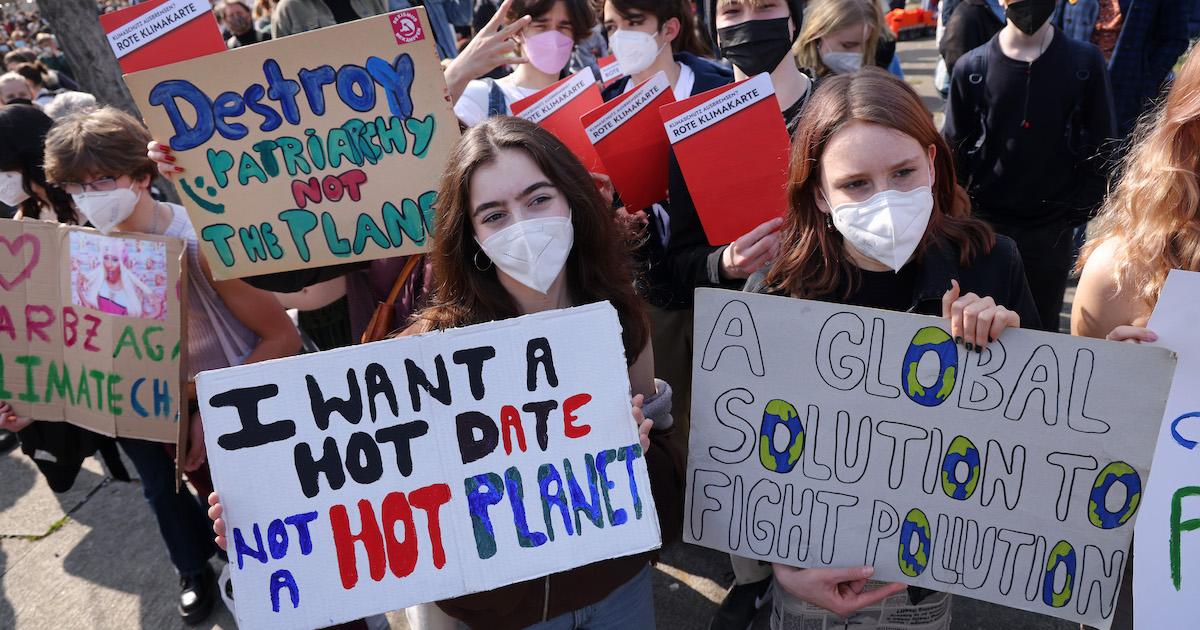 Article continues below advertisement
Fridays for Future is demanding climate reparations from world leaders, by asking them to declare a climate emergency, providing resources to communities hurt most disproportionately by climate change, returning land to Indigenous groups, and more. This will be part of "a transformative justice process in which political power will return to the people."
Article continues below advertisement