Activists Are Cementing Their Hands to Runways to Protest Germany's Climate Policies
Members of the German climate activism group Letzte Generation have been cementing their hands to roads and runways in protest — here's why.
Article continues below advertisement
Flights were canceled or diverted from Germany's Hamburg and Düsseldorf airports in July 2023 due to climate activists cementing their hands to the runways to protest the country's climate change policies, reports Mint. What are the dangers of protesting this way? What group is responsible for this protest? Here's what to know.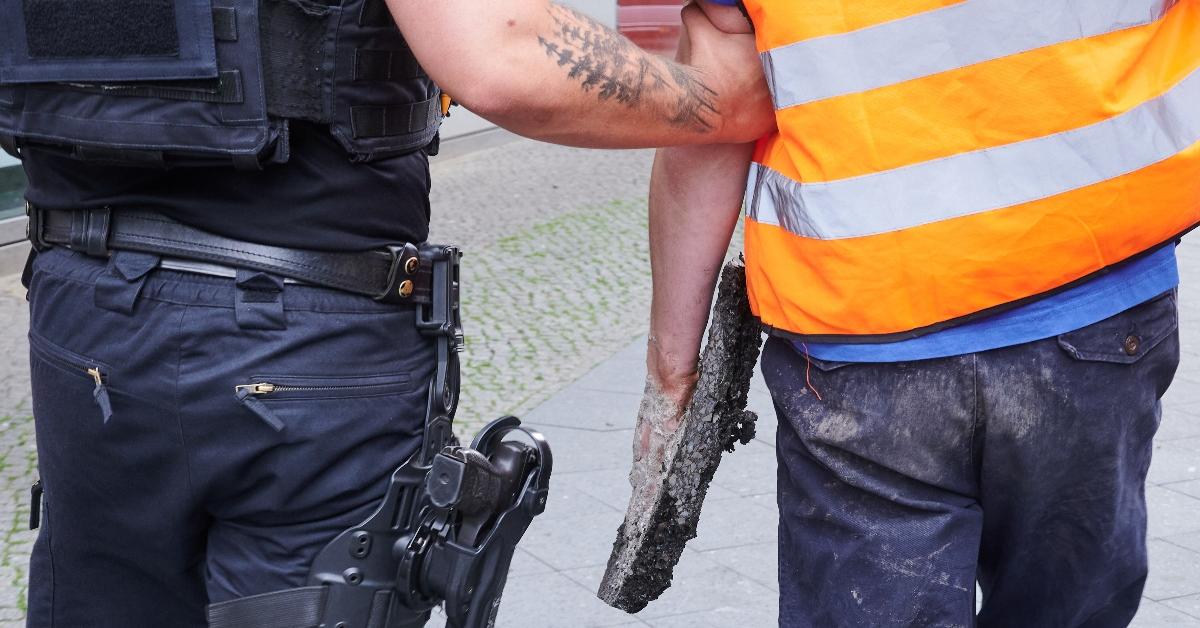 Article continues below advertisement
Climate activists in Germany cemented their hands in protest of climate policies.
On July 17, 2023, a group of climate activists were photographed and videotaped protesting the German government's "lack of strategy" for addressing the climate crisis, the Daily Mail reported.
According to an article in Mint, the protesters glued themselves to airport runways using a mix of epoxy resin and concrete that creates such a strong bond the only way to remove it may be amputation.
Green Matters reached out to Letzte Generation, the group behind the protest, for a health update on the demonstrators — and fortunately, they are all doing well.
"All of the activists that participated at the protest are health-wise completely fine," the spokesperson tells us, as of Sept. 13, 2023. "None of them lost any hand or finger and after the police removed the activists from the road, they were able to carefully and patiently remove the road debris on their hands themselves."
Article continues below advertisement
A video of the protest posted to TikTok shows police officers chipping away at the concrete around protestors' hands. At one point, a protestor screams out in apparent pain as the police try to free his hand. The police officer looks at another and says something in German. One person who commented on the video translated what the officer said: "They think we're doing this on purpose."
Article continues below advertisement
The video also shows police removing chunks of asphalt from a street or runway with protestor's hands still firmly attached. Two protestors appear to be forever bonded together by a chunk of the road to which they both affixed one of their hands.
While the protestors may think they are helping raise awareness about climate change, some critics believe their extreme actions may do more harm than good. The comments on @bmwonlooker's video were less favorable to the activist group.
"I understand climate activism and protest, but why are we fossilizing our hands," asked one commenter. "This is ridiculous you're not hurting or getting a message across to the big companies causing climate crisis by doing this stuff," said another.
Article continues below advertisement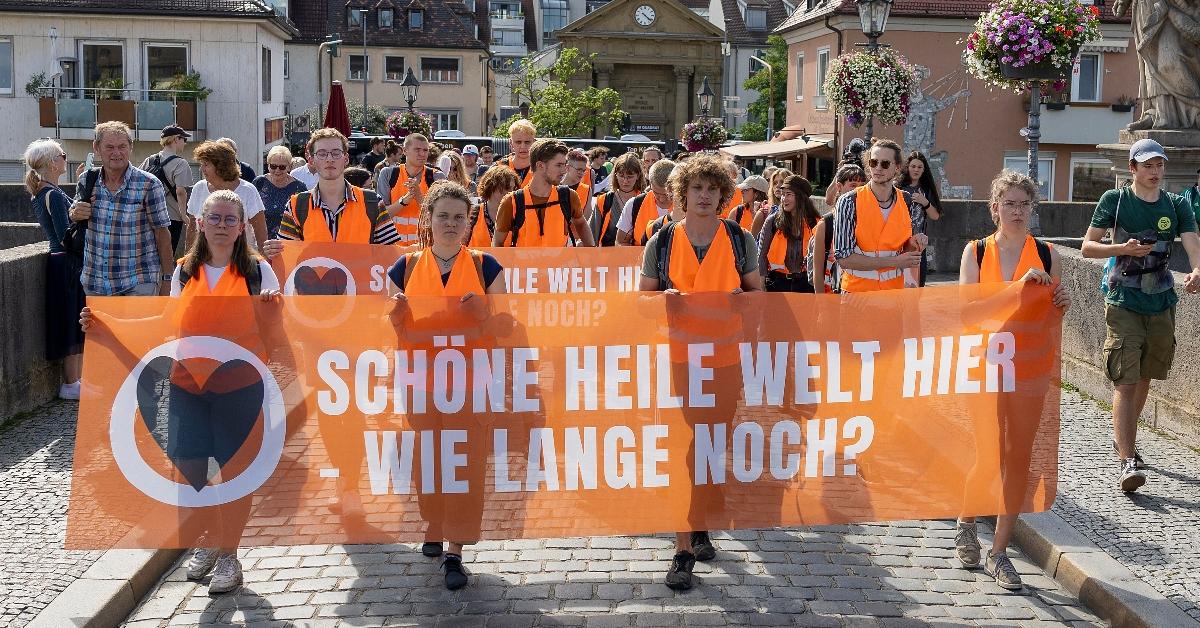 The protest was staged by the Letzte Generation group.
The airport protest was held by members of the Letzte Generation (translation: Last Generation), a group of climate activists founded in 2021 and known for their extreme tactics for drawing attention to the climate crisis. Time reports that the Letzte Generation protests have included throwing paint on public monuments and blocking traffic by gluing themselves to public roadways.
Article continues below advertisement
"I don't want people to be angry or upset or anything because I'm doing it all because I want to save people's lives," Letzte Generation co-founder Melanie Guttmann told Time. "But I also realized that we have to interrupt their daily life to get their attention. It's necessary."
Letzte Generation wants lawmakers to push the deadline to eliminate human-made emissions to 2030, Time reports. 197 countries agreed to achieve net-zero carbon emissions by 2050 as part of the Paris Climate Agreement. But, 2050 will be too late to save the world from the impact of climate change, Guttmann said.
Article continues below advertisement
"At some point, we will reach these tipping points, and we will not be able to stop the world from heating up more and more, even if we stop emitting," Guttmann told Time. "So we really have to stop before this point. And if we don't, then around the equator there will be huge zones where humans just cannot live anymore because it's too hot, it's too dry."
She added, "Our civilization as we know it will collapse. And that's what we have to prevent. If we look at what we are risking if we reach those tipping points, I think it is absolutely necessary to do everything we can."
This article, originally published on Sept. 13, 2023, has been updated to include a statement from Letzte Generation.