Biden Promised "Nature-Based Solutions" to Fight Climate Change — What Does That Mean?
What are Biden's "nature-based solutions"? Although the administration promised to invest $25 billion in them to fight climate change, the message is vague.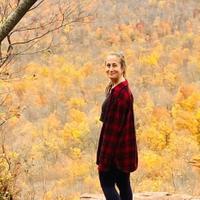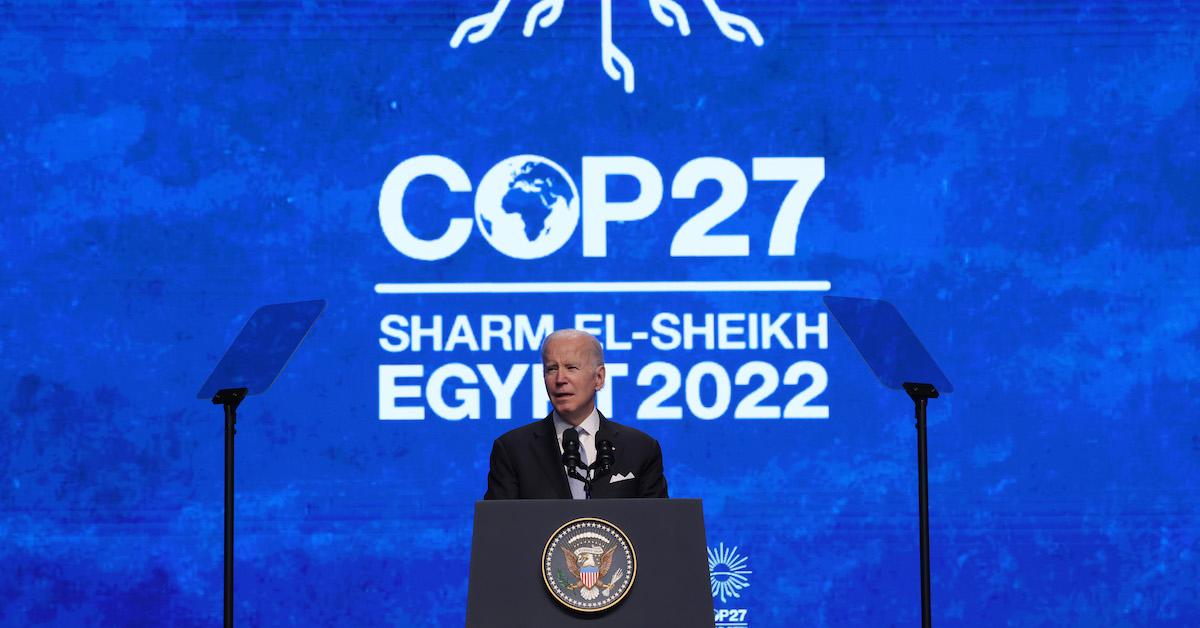 COP27 came and went, but many are still reflecting on the messages, announcements, and decisions made throughout the annual conference. One topic that many are seeking clarity on, however, is Biden's statement about "nature-based solutions." The 47th U.S. president announced his administration would be funneling $25 billion into "nature-based solutions" to fight climate change.
But what does that really mean? Many are stumped on the vagueness of said promise.
Article continues below advertisement
"The impacts of climate change and the continual loss of nature endanger American communities, ecosystems, and infrastructure. To help us achieve climate, conservation and equity goals, the Biden-Harris administration is investing in nature-based solutions," reads an announcement from the White House.
"These solutions are actions to protect, sustainably manage, or restore natural or modified ecosystems to address societal challenges, simultaneously providing benefits for people and the environment," it continues.
"Nature-based solutions have been used successfully by many federal agencies. Yet, they are far from reaching their full potential. One challenge to further adoption is limited awareness and skills for using nature-based solutions."
Article continues below advertisement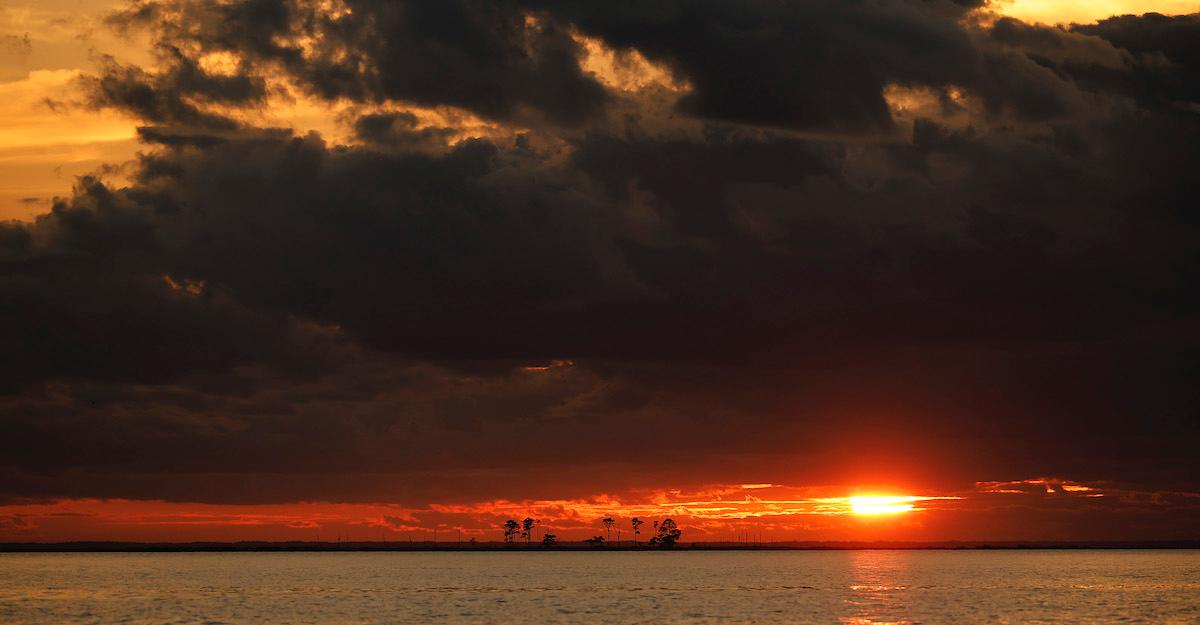 What are "nature-based solutions"?
People initially had different interpretations of what "nature-based solutions" are. Vox defines them as "a particular human challenge by protecting, restoring, or better managing nature." In regards to nature, that definition refers to ecosystems such as forests and coral reefs, and the challenge would refer to climate change. So they would be aiming to reduce emissions, reverse global warming, and protect coastlines, wildlife, plants, and more.
Article continues below advertisement
In the past, the White House released a guide listing "nature-based solutions" that have supported communities in the past:
build resilient low-income housing
improve transportation safety
manage stormwater
reduce cooling costs
reduce heat stress
increase the lifetime of infrastructure
support good jobs
increase community engagement
improve worker satisfaction
slow climate change
adapt to climate impacts
reduce wildfire risk
provide recreational opportunities
reduce flooding with concepts like sponge cities
These are only a few "nature-based" approaches the government, and various government-run organizations like AmeriCorps, U.S. Agency for International Development (USAID), and U.S. Department of Agriculture (USDA) listed in the guide. Obviously, these types of approaches have benefitted people and the planet alike in the past.
So, why are people still so confused?
Article continues below advertisement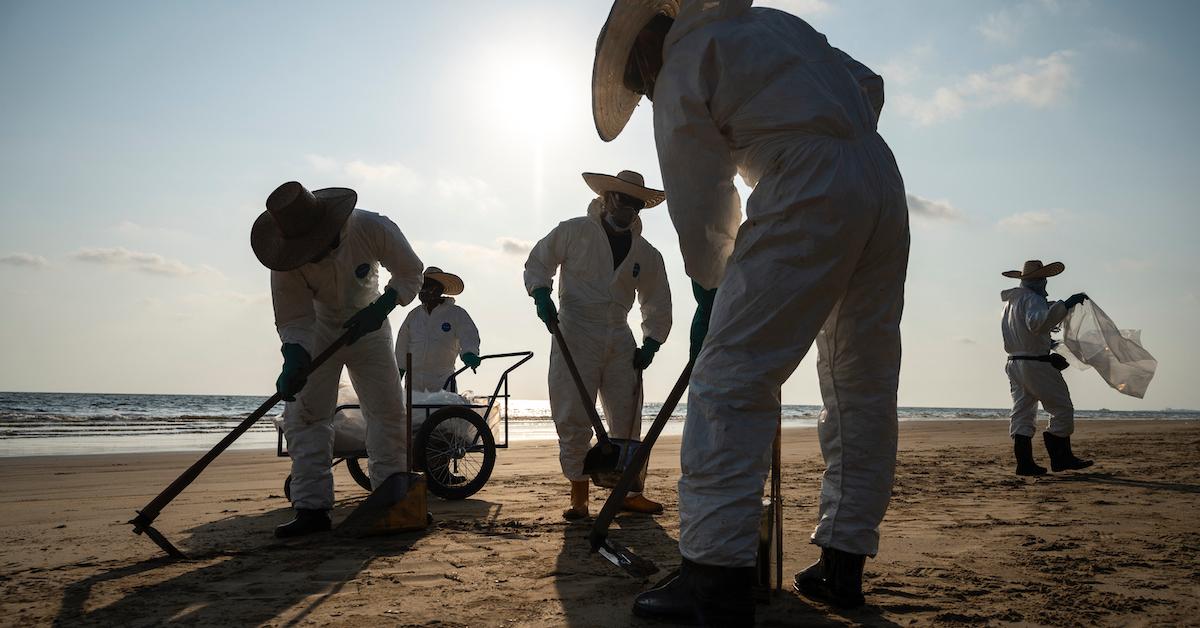 What's wrong with this investment in "nature-based solutions"?
Even with the guide many are still confused by Biden's investment, according to Vox. This is predominantly because there are such a wide range of approaches that are considered "nature-based solutions." It's unclear what the $25 billion will be used for.
Molly Anderson of Middlebury recently co-authored a report that analyzes the use of vague phrases such as "nature-based solutions." She explains they are so vague, it's unclear if they're truly curbing global warming or biodiversity loss.
And, many nature-based solutions have been proven ineffective. Tree planting campaigns, for example, are often unsuccessful, while other options like carbon offsets are incredibly greenwash-y.
What would be more effective would be to invest money in tackling specific issues — solving homelessness, food insecurity, or providing funding for people to transition to solar energy would not only provide a more direct and quantifiable goal, but it would also come with a stronger guarantee of success.