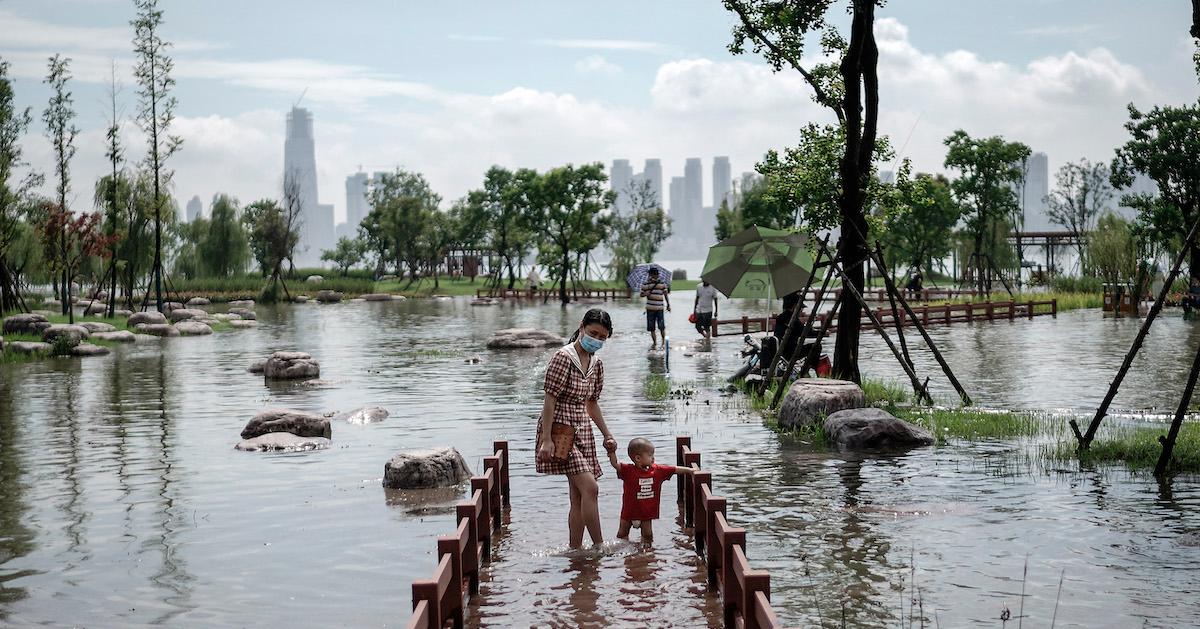 Sponge Cities May Be the Way of the Future in Flood-Prone Areas, From China to Florida
As the climate crisis continues to rage on — and world leaders continue to greenwash their efforts to tackle it — adaptation to climate change becomes more important than ever. And one proposed way of doing this is building more sponge cities, something that is already happening across China.
How do sponge cities work? Here's what you need to know about this nature-based solution, and how it can prevent floods and provide other benefits.
Article continues below advertisement
How do sponge cities work?
Sponge cities are urban cities that are filled with nature designed to absorb rain, and therefore prevent flooding and damage from natural disasters, as per the UN. These natural elements may include lakes, ponds, parks, trees, grass, and any other environmental elements that may help prevent rainwater and floodwater from becoming destructive.
Trees and grass can absorb water, while bodies of water can simply hold onto additional water.
Essentially, by filling an urban area with natural components that can soak up water — hence the name "sponge city" — the city becomes more resilient to the extreme weather associated with climate change. It's a simple, nature-based solution that has many potential benefits.
Article continues below advertisement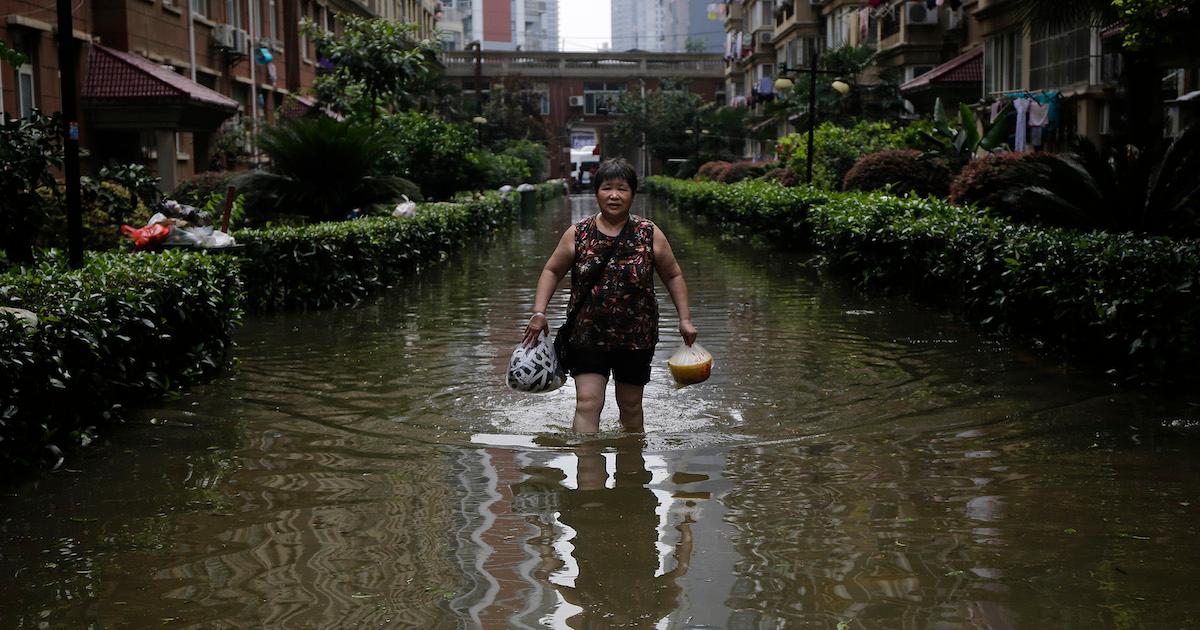 Article continues below advertisement
Sponge cities have a number of benefits.
And in addition to preventing floods, there are many other pros to sponge cities.
According to Yu, sponge cities can control how water trickles down into the soil, to "recharge" groundwater, which could be beneficial during a drought; this excess of stored water could also be used to water plants and crops during droughts.
Additionally, filling urban areas with more green infrastructure has direct benefits on residents. Natural spaces filled with trees in cities have been proven to reduce air pollution, heat pollution, and noise pollution; encourage physical activities; offer shade and therefore cooler temperatures; boost psychological health by reducing stress; and absorb carbon from the atmosphere.
Article continues below advertisement
Article continues below advertisement
Sponge cities originated in China.
As Yu explained to AP News, a lot of the contemporary infrastructure across Asia is European-inspired — which does not do much to protect the city from Asia's monsoons and subsequent floods.
"There's no resilience at all," he stated. "Those are useless, they will fail and continue to fail."
For that reason, he believes that cities across China and other Asian countries are desperately in need of building more green infrastructure that will transform them into flood-resilient sponge cities. Not to mention, Yu is actually the original creator of sponge cities, meaning the idea originated in China, according to Tomorrow.City.
Article continues below advertisement
As per China Water Risk, there are at least 30 cities across China that are now known as sponge cities, including Harbin and Ninbgo.
And sponge cities are migrating to other parts of the world that are need flood resilience.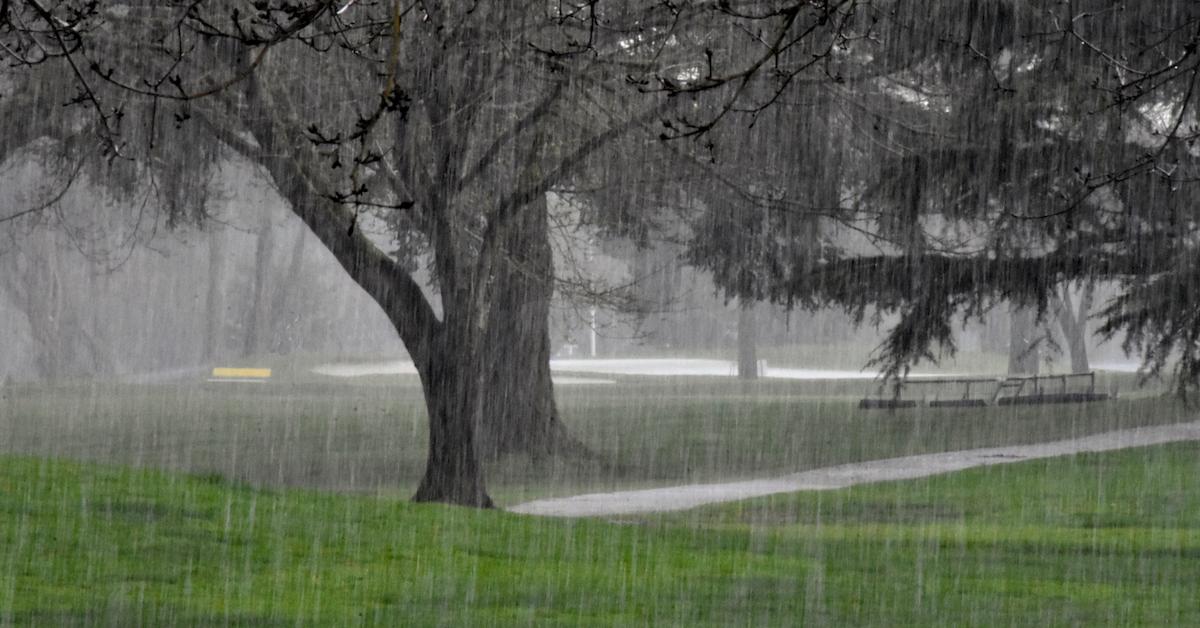 Article continues below advertisement
Sponge cities in Florida could help protect the state from hurricanes and floods.
Building sponge cities throughout Florida could certainly be an advantage for the state. Nature-based solutions like these are a powerful way to reduce floods, provide other benefits, and reduce the impacts of the climate crisis — plus, building nature-based, climate-resilient infrastructure can be simpler and more cost-effective than rebuilding roads or buildings.
And with the mounting climate crisis and the associated increase in extreme weather events, there's no time to wait when it comes to improving our climate adaptation efforts.