'Never Have I Ever' Actress Maitreyi Ramakrishnan Shows off Her Swanky New Polestar EV
'Never Have I Ever' actress Maitreyi Ramakrishnan took to Instagram yesterday to show off her new Polestar EV — here's what to know about the car.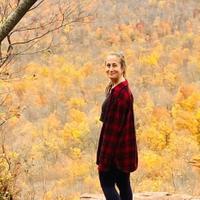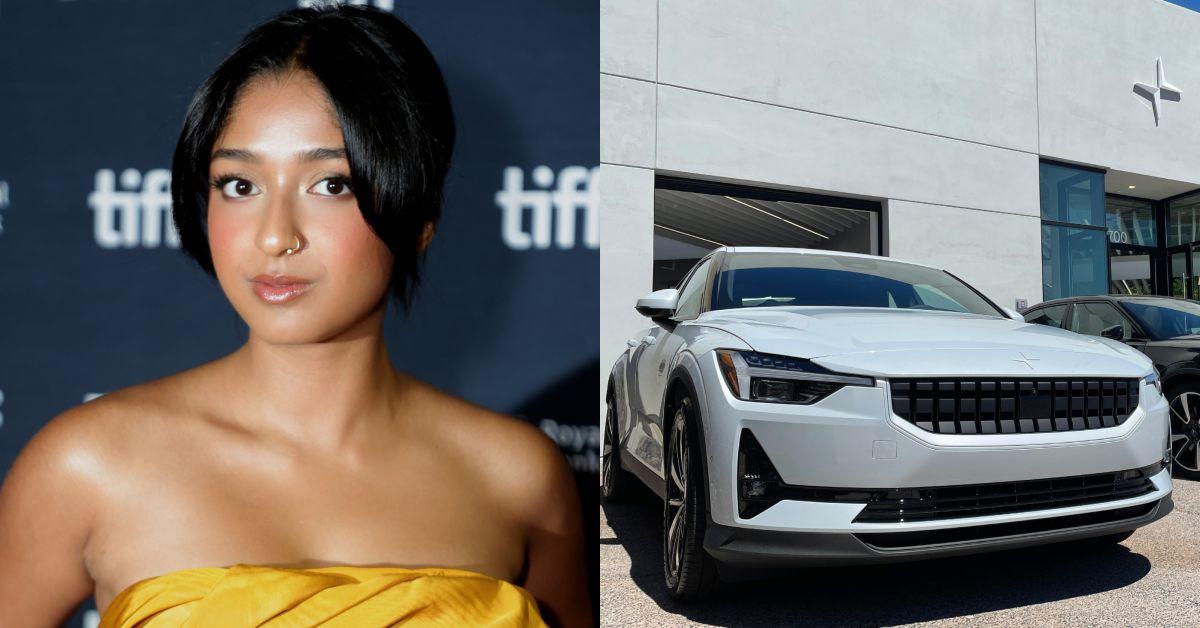 Article continues below advertisement
"All my friends know how much I love driving, and specifically how much I love driving my Polestar around," Ramakrishnan wrote in an Instagram post on Sunday, Jan. 29. The image shows the 21-year-old Netflix star posing next to the electric vehicle, which is made by Swedish automotive company, Polestar.
"Seriously good times with my Polestar, so much so I actually got out of the car in the cold to take a picture with it!" she continued. "Here's to all the driver friends that come through for their non-drivers license pals."
While the latter half was a joke eluding to the fact that she notoriously failed her driver's test the first time, we're glad to see Ramakrishnan promoting an EV to her young followers — here's what you should know about the car itself.
Article continues below advertisement
What is Polestar?
Polestar is a Swedish electric and hybrid company that was acquired by Volvo in 2015 — so yeah, you're likely pretty familiar with its parent company.
According to the brand's website, it offers three models: the Polestar 1 which is a hybrid; the Polestar 2 which is the company's cheaper electric car; and the Polestar 3, which is the company's premium electric car. In her Instagram post, Ramakrishnan used the hashtag "#Polestar2," so we can only assume she's driving that one.
Article continues below advertisement
The Polestar 2 specifically starts at $48,400. It gets 270 miles of range, and gets up to 476 miles in horsepower. The headlights are LED bulbs, the roof is panoramic (meaning almost the entire top is glass), and the frameless mirrors are super chic.
On the inside, drivers can opt for all vegan leather interior, as well as a reconstructed wood base. It has built-in Google programming, an air quality tracker, safety assistance driving aids, and a high quality sound system.
And the company is still aiming to further improve its sustainability practices. With goals to produce a climate neutral car by 2030, to start refurbishing and repurposing car batteries, and to constantly re-evaluate the ethics of their mineral resourcing, there is still obviously more that can be done.
But we're glad Ramakrishnan has opted to drive an electric vehicle above anything else.
Article continues below advertisement
This is one of many solid alternatives to a Tesla.
Whether a Polestar was simply Ramakrishn's dream car, or if she, too, is sick of Elon Musk's antics, this definitely provides as a great alternative to the Tesla.
Other solid Tesla alternatives include: Lucid Motors, a California-based electric car company that makes what's considered to be the fastest-charging EV on the market, with the longest range.
Those who are looking to take on any kind of tough terrain should check out Rivian. With an electric pickup and an electric SUV, the company definitely for those looking to drive bigger and rougher.
Finally, Fisker Ocean SUV is another that went into production at the end of last year. It comes in the One, Sport, Ultra, and Extreme models, and all of them feature: a SolarSky roof that generates the motor's energy; parking assist; a rotating screen; vegan and recycled interior; and more.