Over Elon Musk? These Top Tesla Competitors Are Just As Cool
Tesla's top competitors could be receiving an influx of business following the downfall of Twitter thanks to Elon Musk.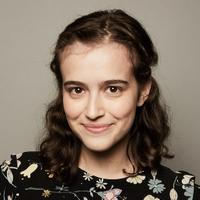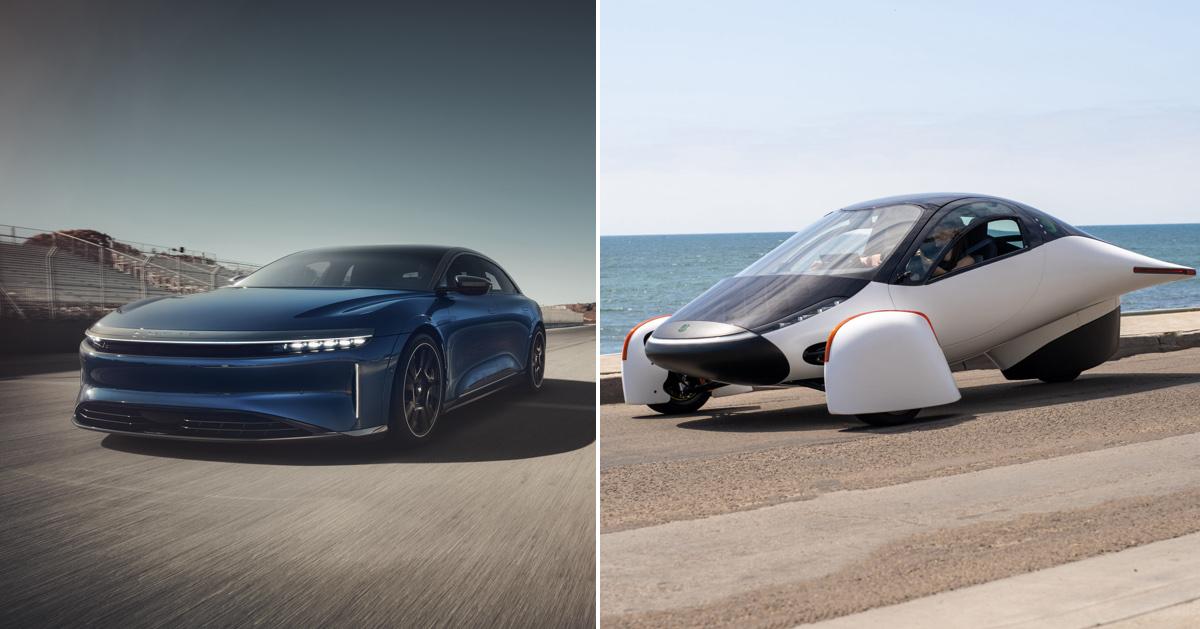 With the Elon Musk-induced downfall of Twitter, it may not be long before Musk's company Tesla loses its place as the coolest electric car brand, and one of Tesla's top competitors steps up to the plate.
Article continues below advertisement
Here's a look into a few fully electric car companies that may stack up to Tesla in terms of energy efficiency, performance, and — most importantly — cool factor.
Article continues below advertisement
Lucid Motors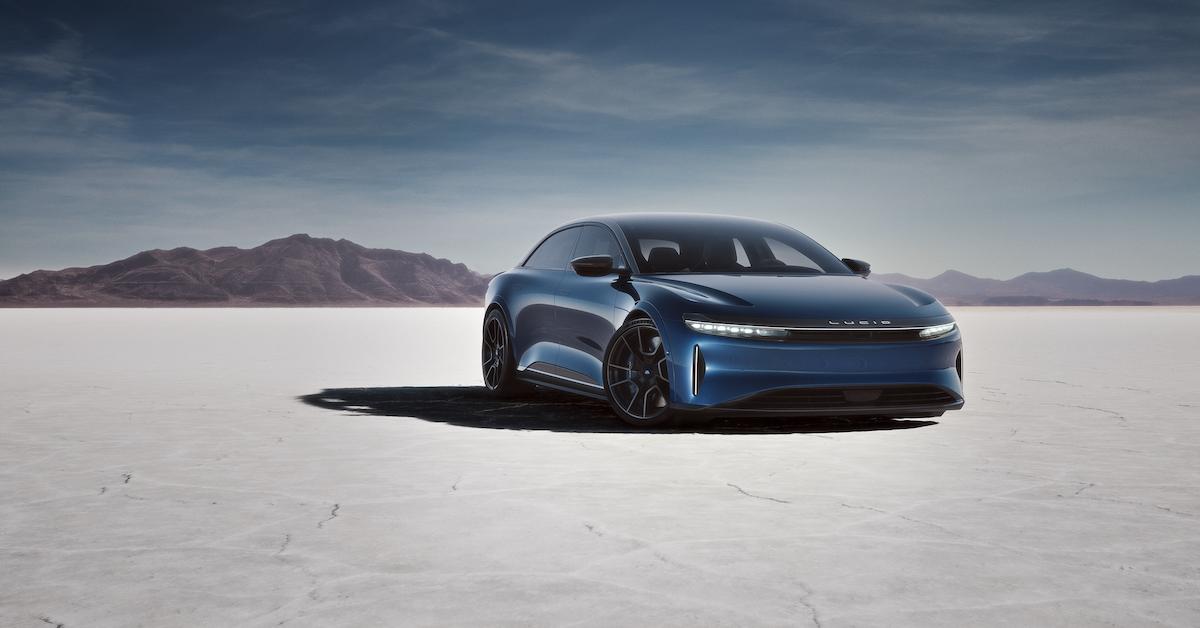 Lucid Motors is a fully electric car company based in California, that aims to "shape a future where we no longer have to choose between doing great things and doing the right thing." The company's CEO Peter Rawlinson formerly worked at Tesla, and Lucid's cars have a similar sleekness to them, from the flush door handles to smooth design.
The company claims that the Lucid Air is the fastest-charging electric car with the longest range on the market. It takes just 12 minutes to charge 200 miles, and can go from 0 to 60 miles per hour in under two seconds. It was also named the 2022 MotorTrend Car of the Year.
Article continues below advertisement
The Lucid Air starts at $87,400, with other Lucid cars going up into the $250,000+ range. You can reserve yours on Lucid's website. The cars are only available to U.S. and Canada residents as of now, and you can shop on the website or in-person at Lucid's studios, of which there are about two dozen across the two countries.
Fisker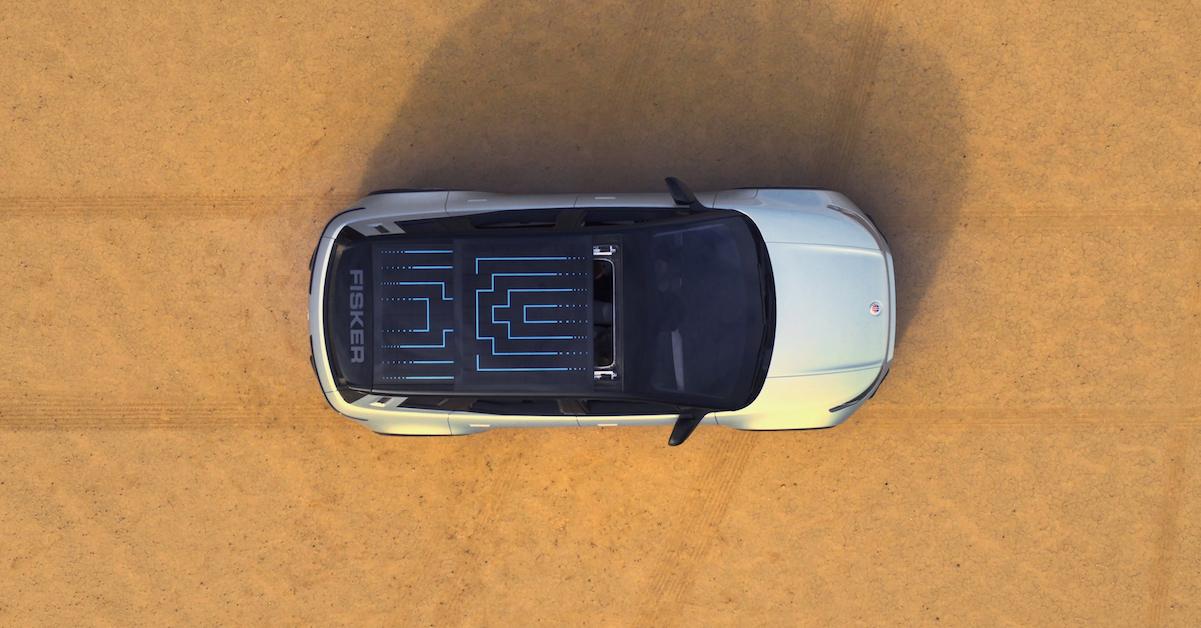 Fisker Inc. first unveiled the Fisker Ocean SUV in 2019, and it finally went into production on Nov. 17, 2022. Founded by car designer Henrik Fisker, Fisker is a new fully electric car company, making its the Fisker Ocean SUV in the One, Sport, Ultra, and Extreme models.
Article continues below advertisement
The company's mission is "to create the most sustainable vehicles on Earth." The Fisker Ocean's features include: a full-length SolarSky roof that generates energy for the motor; a rotating screen; an automatic parking assist system; vegan and recycled interior materials; a spacious interior; and a stylish, sleek design thanks to "modern cubist sculptural shapes."
Prices start at $37,999. You can reserve your spot on the Fisker website.
Rivian
If you are looking for a large electric car that can handle tougher terrain, check out Rivian. The company aims to preserve "the natural world for generations to come," and sells two models directly to consumers through its website: an electric pickup truck called the R1T, and an electric SUV called the R1S.
Article continues below advertisement
Rivian's batteries are designed to be easily removed from the vehicles and reused in other applications; the car interiors are made from completely animal-free materials; and the company has a number of other sustainability initiatives. The cars also come with a driver assistance system called Driver+, which is essentially self-driving mode.
Additionally, Rivian sells electric commercial vans so you can electrify your business' fleet. Rivian cars start at $73,000.
Aptera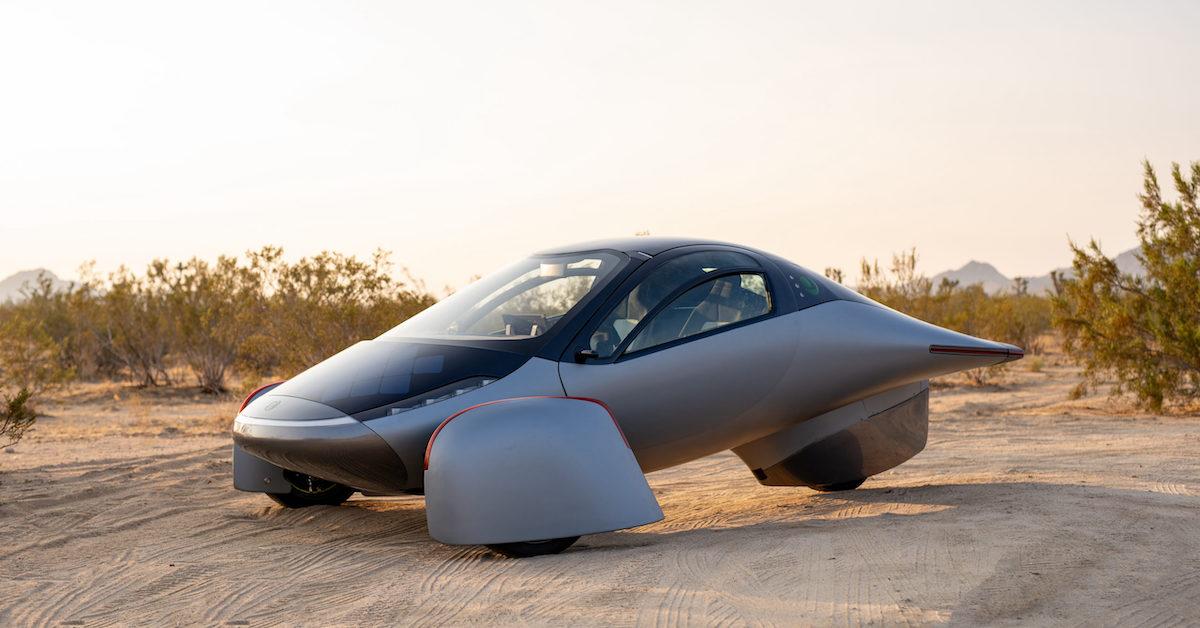 Aptera is preparing to launch its flagship vehicle, which the company hopes will help solve its missions of creating "the most efficient transportation on the planet." The Aptera is a three-wheeled, futuristic looking solar electric car that garners most of the energy it needs for daily use from the sun, thanks to its solar panels. For longer trips, you can charge your car by plugging it in.