What Happened to Edible Utensils Brand IncrEdible Eats After Appearing on 'Shark Tank?'
ABC's 'Shark Tank' aired an episode featuring edible spoons in 2021. But what happened to the company after the episode aired? Did they make a deal?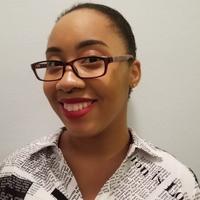 Throughout the years ABC's Shark Tank has been on the air, many eco-friendly, quirky, and fun companies have come across the stage. Although some of them fade after the press from the show dies down, others are still popular and on store shelves today.
Article continues below advertisement
During one season of Shark Tank, edible spoons appeared on our TV screens. Although the idea sounds eye-catching and innovative to some, what happened on the show? Here is how the deal went down and where the company is today.
Article continues below advertisement
What happened when edible spoons made their way onto 'Shark Tank?'
On season 13, episode three of Shark Tank, the edible utensils company IncrEdible Eats appeared on the show. Represented by their Chief Decision Maker and co-founder Dinesh Tadepalli, the company positioned itself as a tasty alternative for single-use plasticware. In his segment, Tadepalli talked about how so many people worldwide use plastic forks, spoons, and knives for just a few minutes before they are thrown away.
Article continues below advertisement
Instead of plastic, IncrEdible Eats utensils are made of "Wheat Flour, Brown Rice Flour, Corn Flour, Chickpea Flour, Oat Flour" and natural flavors. Because of the wheat, all of these contain gluten, but the nutrition labels are available on the brand's website.
"Sharks, that's a moment on the lips but a lifetime in a landfill," Tadepalli said in the episode. To help in the fight against plastic waste, IncrEdible Eats was born. He called it "the world's first mass manufacturable totally edible utensils." The line includes spoons, sporks, straws, and chopsticks in various flavors. You can get them in chocolate, vanilla, black pepper, oregano chili, and more, and you can use them with many dishes.
Article continues below advertisement
Initially, Tadepalli asked the Sharks for $500,000 in exchange for a seven percent stake in IncrEdible Eats. But the Sharks wanted to invest in the company, and different offers were made. Kevin O'Leary offered $500,000 for 35 percent of the company. Mark Cuban offered the same amount for 20 percent. Lori Greiner also offered the same at 15 percent, and although he initially pulled out, Daniel Lubetzky offered $500,000 for 25 percent.
Article continues below advertisement
After some back and forth, causing O'Leary to take back his offer, a deal was made. In the end, Tadepalli accepted Greiner's initial offer of 15 percent for $500,000, and things were looking up for the company.
What happened to IncrEdible Eats after 'Shark Tank?'
The company is still going strong after IncrEdible Eats debuted on Shark Tank in 2021. At the time of publication, it has close to 10k followers across its social media. And each account has been updated within the last couple of months. Unfortunately, the road to success hasn't been easy.
Article continues below advertisement
Currently, the brand has taken to its social media to announce different sales of its products. In addition to its website, you can buy your own edible utensils on Amazon. Here's hoping that IncrEdible Eats continues to thrive in the years to come!