Eco-Friendly FryAway Powder Hits Shark Tank, Changing the Game on Cooking Oil Disposal
On Jun 11, Shark Tank featured FryAway, a plant-based powder that helps dispose of cooking oil. Here's more on how the FryAway powder Shark Tank deal went down.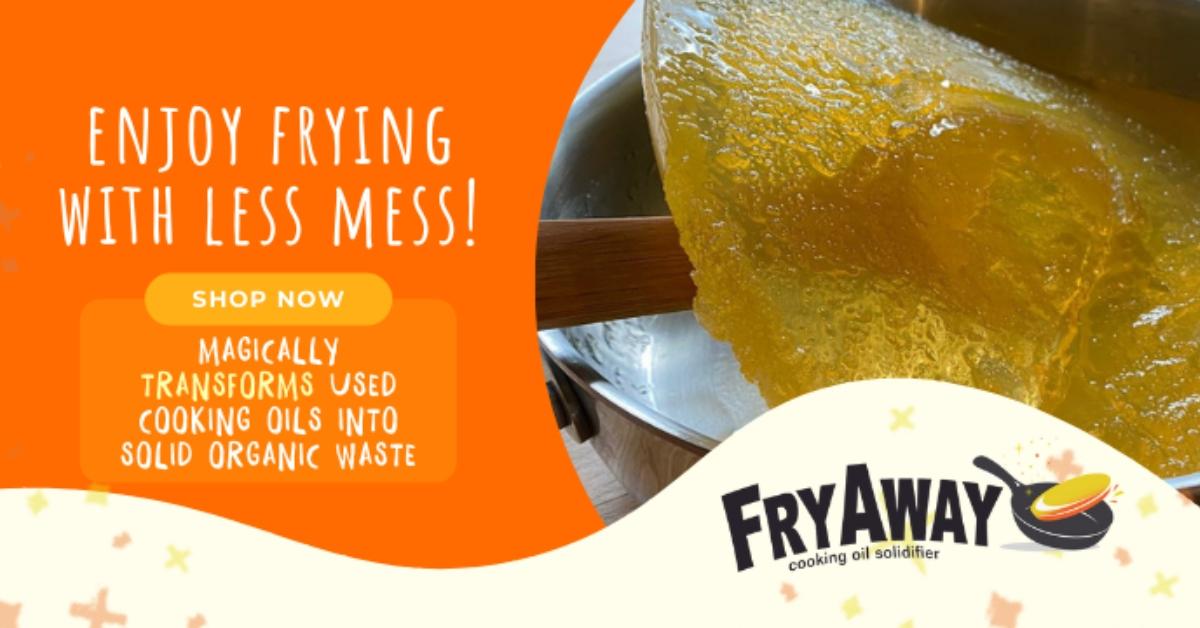 If there's one thing your parents should have taught you about cooking, it's you never pour oil or grease down the kitchen drain. Doing so can clog your drains or, worse yet, create a fatberg so big it shuts down the entire sewer system.
Article continues below advertisement
There are eco-friendly ways to dispose of cooking oil and grease, but entrepreneur Laura Lady has an even better idea. Her cooking oil solidifier "FryAway" powder also received the support of Shark Tank investors Lori Greiner and Mark Cuban. Lady appeared with her FryAway powder on Shark Tank Season 14, Episode 13.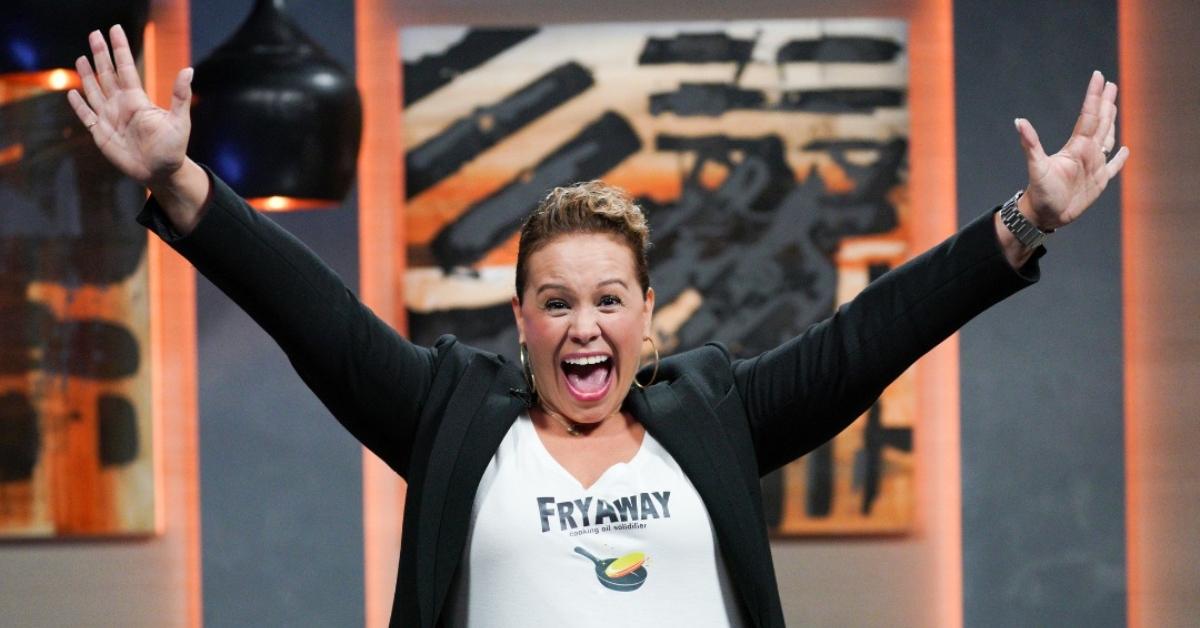 Article continues below advertisement
What is FryAway?
FryAway is a non-toxic, plant-based powder that 'magically transforms" cooking oil into solid organic waste, making it easier to dispose of in the trash or compost bin. Lady launched the product in 2020 after being horrified by what she read about fatbergs.
Fatbergs are rock-like masses made up of non-biodegradable solids that are put down the drain, such as wet wipes, tampons, diapers, and grease and oil. The grease and oil poured down the drain help bind everything together, Lady told Shark Tank investors during her Jan. 27 appearance on the show.
Article continues below advertisement
"That oil high-fives other waste products along the way, creating massive blockages called fatbergs that are not only disgusting, I mean ew right, they also cause sewer overflows that contaminate our precious water resources," Lady told the Sharks. "I love to cook, and I had to find a better way to easily clean up and dispose of used cooking oil responsibly,"
Article continues below advertisement
What is FryAway powder made of?
FryAway packages list just one ingredient – natural plant-based fats. According to Consumer Reports, the product works like stearic acid, a saturated fatty acid used to make bars of soap and candles.
What happened on the FryAway Shark Tank appearance?
When Lady appeared with FryAway on Shark Tank, she initially sought $250,000 for 10 percent equity in her company. Lady told the Sharks her FryAway sales had earned over $700,000. She was mainly selling the product on Amazon. FryAway sells for between $9.99 and $15.99 but costs between $0.96 and $1.96 to make, Lady said.
Article continues below advertisement
Lori Greiner and Mark Cuban stepped up after Sharks Kevin O'Leary, Daymond John, and Robert Herjavec took themselves out of the deal. They offered Lady a joint deal of $250,00 for 25 percent equity. Lady negotiated, and the three settled on a deal for $250,000 for 22 percent equity.
Article continues below advertisement
Where can I buy FryAway?
FryAway is sold online at Amazon, Walmart, Grove Collaborative, and the official FryAway website. After FryAway appeared on Shark Tank, Kroger agreed to carry the product in its stores, including Pick 'n Save, Metro Market, JayC Food Stores, and Food4Less. FryAway is also available at Hyvee, Scheels, and Meijer.
FryAway comes in three different options:
FryAway Pan Fry - for frying pans with less than 2 cups of oil

FryAway Deep Fry - for deep frying pots with up to 8 cups of oil

FryAway Super Fry - a scoopable powder that can clean up any size oil spill.