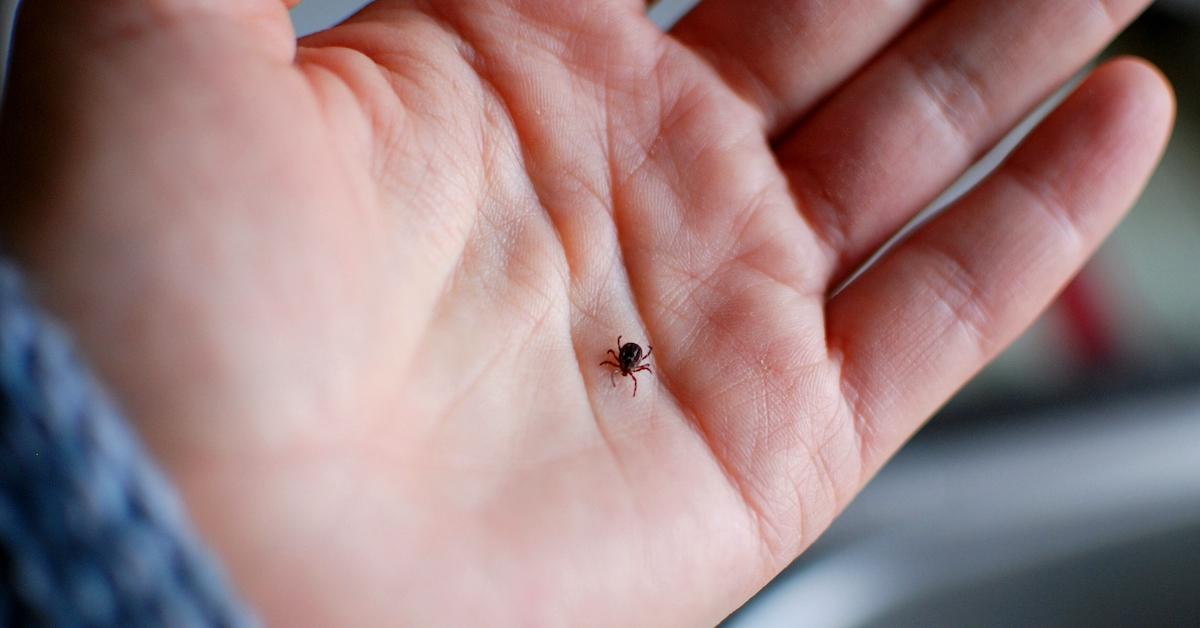 Global Warming Could Mean More Tick-Borne Diseases — Here Are the Best Natural Repellents
A recent study showed that rising temperatures and global warming could mean for more tick-borne diseases — there are our favorite natural repellents.
In addition to causing wildfires and rising sea levels, global warming directly affects the well-being of humankind. The ongoing climate crisis has caused an uptick in allergies, asthma, and other diseases. A jarring new study presented at the American Society of Tropical Medicine and Hygiene (ASTMH), for example, showed that global warming could cause ticks carrying Rocky Mountain spotted fever (RMSF) to gravitate more towards humans than other animal species.
Article continues below advertisement
"Our work indicates that when the weather gets hot, we should be much more vigilant for infections of RMSF in humans," said Laura Backus, who led the study at the UC Davis, according to The Guardian. "We found that when temperatures rose from about 74 degrees Fahrenheit (23.3 degrees Celsius) to 100 degrees Fahrenheit (37.8 degrees Celsius), brown dog ticks that carry the disease were 2.5 times more likely to prefer humans over dogs."
Keep reading for more on this shocking study, as well as our favorite natural tick repellents.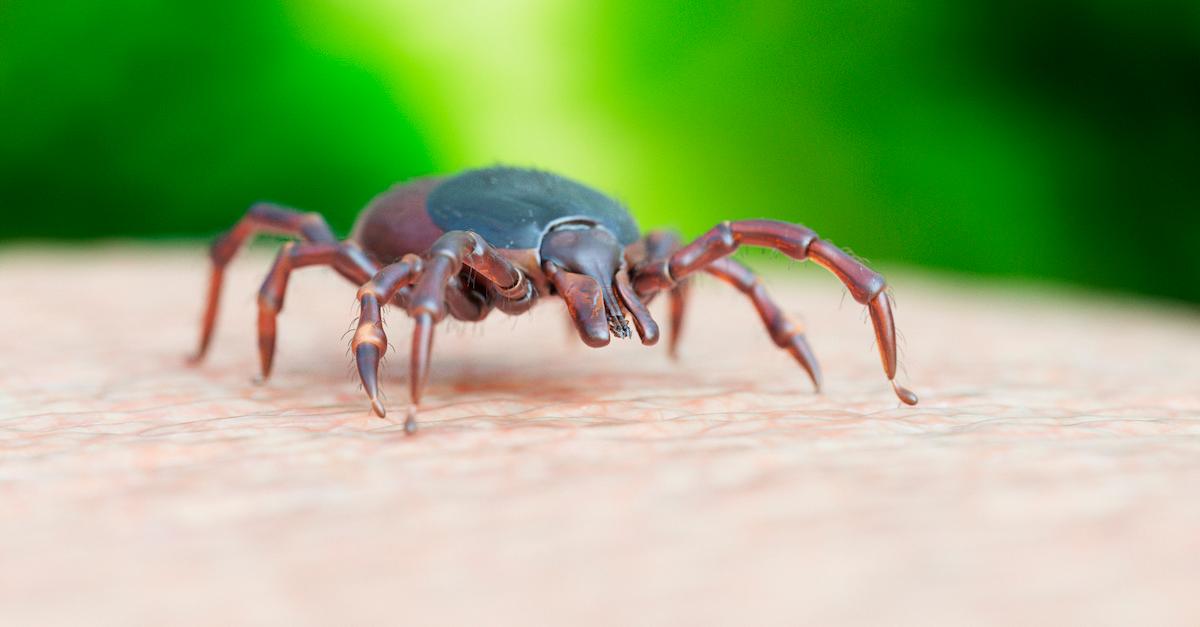 Article continues below advertisement
Why does global warming cause ticks to gravitate to people?
A study led at the University of California, Davis School of Veterinary Medicine looked at how ticks react to rising temperatures, according to The Guardian, by putting a human, a dog, and several different types of ticks were put in an enclosed space. Researchers then raised the temperatures from 23.3 to 37.8 degrees Celsius, and in response to the temperature change, the tropical lineage tick (aka the "brown dog" tick) was more drawn to the human than the dog.
Cases of Lyme disease have apparently doubled since the '90s to 30,000 cases annually, and cases of RMSF and other disease of the like, which can be potentially fatal, have skyrocketed as well. Although the tropical lineage tick is predominantly found in hotter states such as Arizona, Florida, and Southern California, they're expected to spread out nationwide, as average temperatures continue rising.
Article continues below advertisement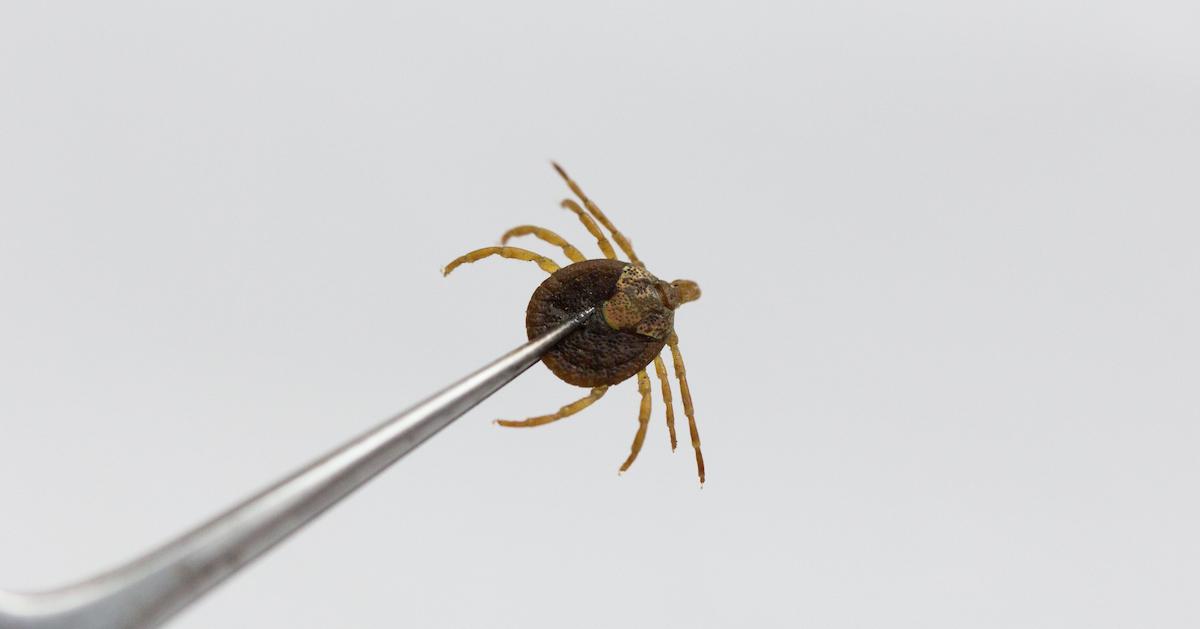 "The findings from the use of this simple but effective laboratory experiment to gauge how rising temperatures might lead to more human infections with a very dangerous tick-borne pathogen adds to the growing evidence of the increasing connection between climate change and its impact on health," said ASTMH's president, Joel Breman, as per The Guardian.
Article continues below advertisement
"Climate change is moving so quickly that it is critical to keep pace with the many ways it may alter and intensify the risk of a wide range of infectious diseases so we are better prepared to diagnose, treat and prevent them," he added.
Picking up natural tick repellent could be a good way to fend off ticks.
As more countries slowly but surely begin taking a stand against the ongoing climate crisis, temperatures will hopefully start to lower — or at least plateau – but for now, it's important to fend off ticks with a natural repellent that suites you. Cedar oil deters and kills ticks and other insects, and it's safe for humans and animals alike, according to Farmer's Almanac. Public Goods' insect repellent is also non-toxic, all-natural, and TBH, it smells pretty good.
If you'd rather make your own natural tick repellent, Mommypotamus recommends combining two ounces of apple cider vinegar, witch hazel or vodka, two ounces of water, 20 to 40 drops of either geranium bourbon essential oil, citronella essential oil, lemon eucalyptus essential oil, or catnip essential oil, or a mix of them, as well as a half teaspoon of glycerin, to maintain the scent.
Mix it all in a spray bottle and enjoy being tick-free!