Whiskey Company Aims to Decrease Invasive Population With Green Crab-Infused Whiskey
Although it isn't vegan, a distillery in New Hampshire, is incorporating invasive green crabs into their new creation, known as Crab Trapper Whiskey.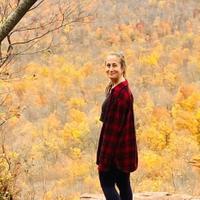 With climate change comes the unfortunate reality of invasive species. Seasonal changes, extreme weather patterns, and rising temperatures all make it even easier for already-hardy animals to multiply, and outcompete weaker native species for food and shelter.
The green crab is just one example of a highly invasive specimen, but a distillery in New England is looking to take down the abrasive population with a new brew known as Crab Trapper Whiskey.
Article continues below advertisement
Gabriela Bradt, a fisheries extension specialist from the University of New Hampshire Extension, told AP News that green crabs are "so numerous that they have really impacted shellfish habitats and fisheries because they are also voracious predators."
She said soft-shell clams are just one population the green crab has been heavily disrupting, which is how the concept for Crab Trapper was born.
And although the beverage obviously isn't vegan, Bradt told Food & Wine it's a solid opportunity to teach the masses about the effects of the ongoing climate crisis.
"This collaboration is a really unique and exciting opportunity to do that as well as help educate the public about green crabs, climate change and sustainability," she stated.
Article continues below advertisement
Crab Trapper Whiskey is infused with green crabs, to cut down the invasive population.
Although it may sound bizarre, environmentalists and seafood-eating whiskey drinkers are interested in trying Tamworth Distilling's new Crab Trapper Whiskey. According to USA Today, the New Hampshire-based company is known for concocting unusual flavors (beaver castor sacks and turkey are only a few).
But the latest — which supposedly blends flavors of maple, vanilla oak, clove, cinnamon, and allspice — looks to mitigate the issues green crabs bring to local waters.
Article continues below advertisement
The distillery sources its green crabs from fisherman Dwight Souther. They're used to make crab broth, it's fortified with alcohol, and then it's distilled to remove any uninviting fishy odors.
Corn and various spices are then added to the cask, before its aged for a few years. Even though about a pound of crabs is used per bottle, it supposedly doesn't have a fishy taste — it simply aims to decrease the too big population.
You can buy Crab Trapper whiskey at the distillery itself, at Philadelphia's Art in the Age, and online. Although it won't get rid of the invasive species, it still educates the masses and works to fix a bad situation.
But it leaves many wondering, why are the green crabs considered to be such a menace?
Article continues below advertisement
Why are green crabs so bad for the environment?
Green crabs made their way to the U.S. in the 1800s on ships traveling from Europe, according to The Revelator. And in a little over 100 years, they've made it to the world's top 100 most unwanted species — and with good reason. Because they are so adaptable, they multiply incredibly quickly, depleting local populations of food and stealing their shelters.
Additionally, green crabs have created $22 million in damages to the East Coast commercial shellfishery. Therefore, environmentalists and fishermen alike are desperate for them to die off.
Many states are looking to eradicate them with special statewide programs, but Tamworth Distilling's Crab Trapper makes for a solid start, at least in the realm of education.