Into the Flames: How Smokejumpers Parachute Into Danger to Tame Wildfires
British Columbia has a team of smokejumpers helping battle over 400 fires there. Never heard of a smokejumper? Here's more information about this extreme firefighting job.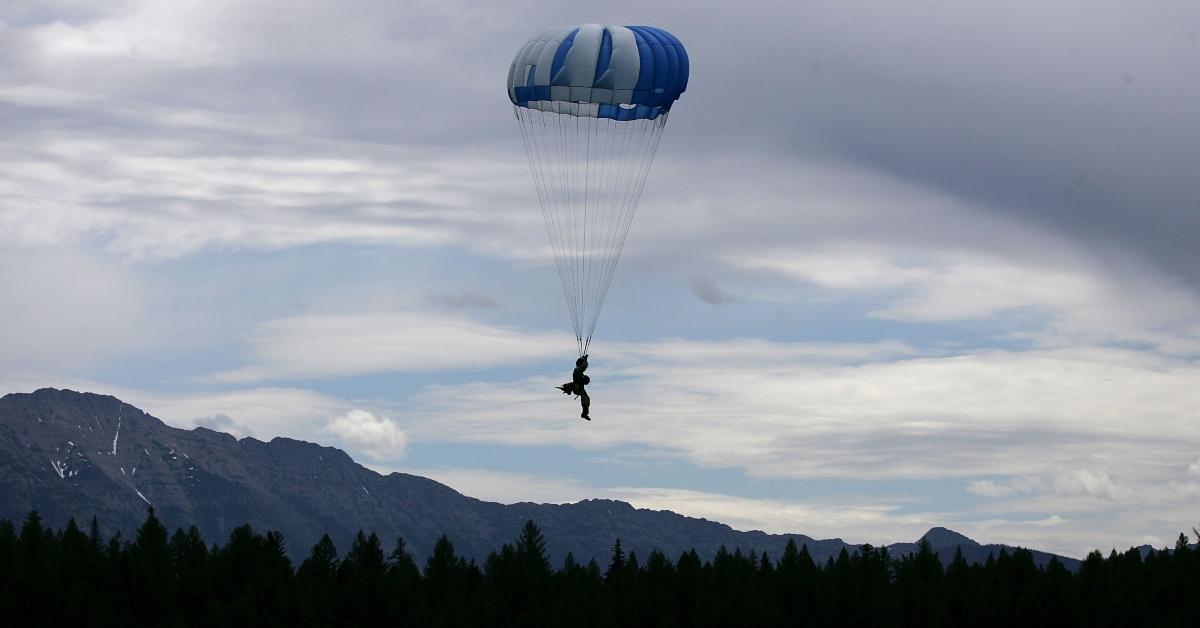 The fires in Canada continue to rage on. Almost 400 fires started in the Canadian province of British Columbia during the week of July 10, 2023, CNN reports. But British Columbia has a special weapon for fighting wildfires that other Canadian provinces don't: smokejumpers.
Article continues below advertisement
But what exactly is a smokejumper, and how can you become a smokejumper? Keep reading for everything you need to know about this heroic career.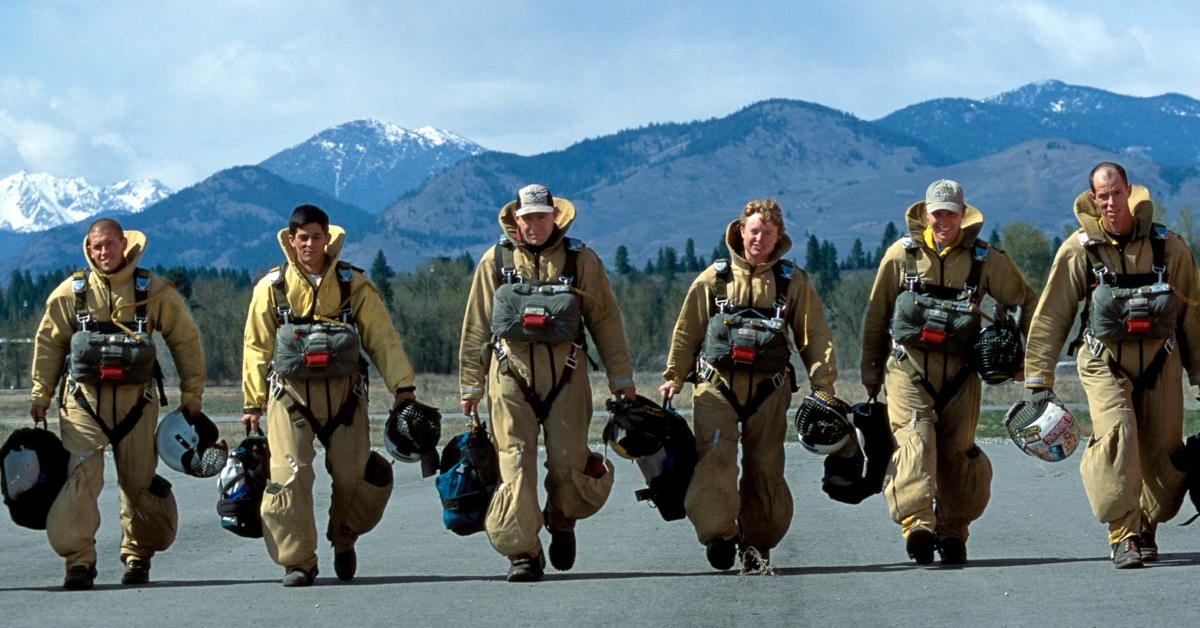 Article continues below advertisement
What is a smokejumper?
Smokejumpers are firefighters who jump out of planes and parachute into the middle of a wildfire to battle the flames from inside. Smokejumpers usually work in teams of up to 12 to attack a wildfire with the natural resources they have at their disposal. The equipment they need is also dropped into the middle of the fire by plane.
It takes a special kind of person to be a wildfire firefighter facing extreme heat while trying to stem the spread of the fire. Smokejumpers are the upper echelon of wildfire firefighters. They are to firefighting what Green Berets are to the Army Forces. They are the most experienced wildfire firefighters who usually have about six years of experience fighting wildfires.
Article continues below advertisement
Besides wildfires, smokejumpers also participate in environmental control fires by maintaining the fire boundaries so it doesn't get out of hand and spread, putting other property and wildlife in danger.
As of July 2023, British Columbia has 67 smokejumpers, who receive help from American smokejumpers from the U.S. Forest Service and Bureau of Land Management, as per AP News. According to the National Interagency Fire Center (NIFC), there are about 450 smokejumpers in the U.S. who work out of nine smokejumper bases located around the western part of the country.
Article continues below advertisement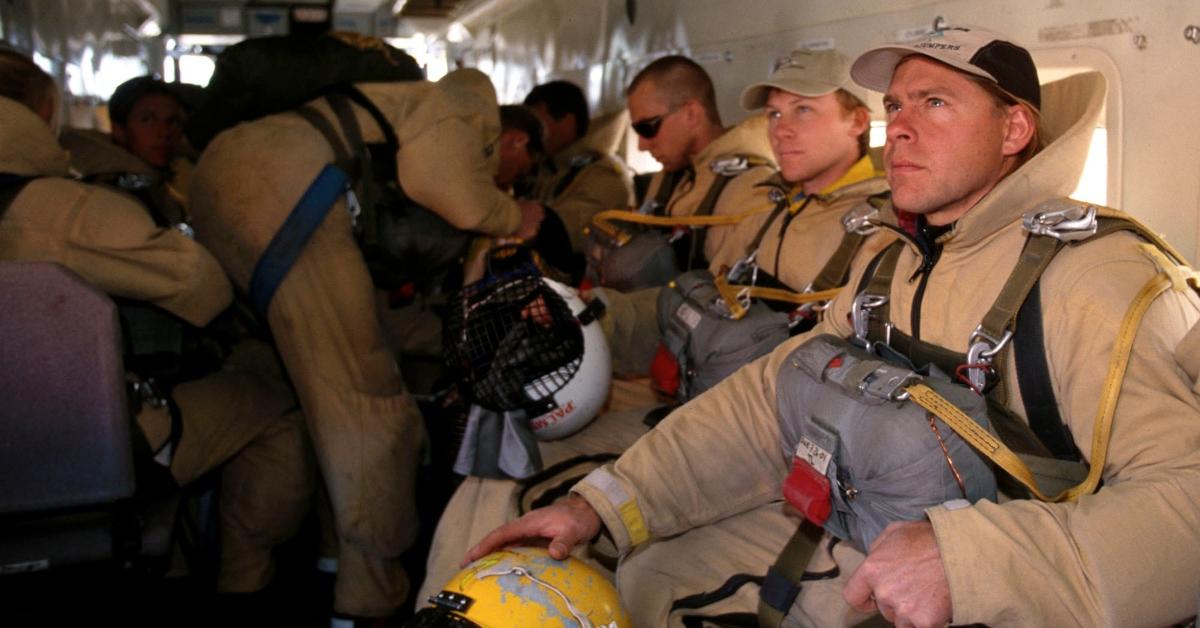 How can you become a smokejumper?
Not all wildfire firefighters are cut out to be smokejumpers. Firefighters must have experience fighting wildfires to get into the smokejumper training program. If you want to be a smokejumper, it also helps if you're an adrenaline junkie with no problems jumping out of a plane at 1,500 to 3,000 feet and parachuting into a fire.
Article continues below advertisement
"I've kind of always been a thrill seeker," smokejumper Dan Frittenburg, with the North Peace Smokejumpers in BC, told AP News. He set the Canadian record of 100 jumps, AP News reports.
"But that feeling never kind of leaves the pit of your stomach," Frittenburg told AP News. "I find that a good thing because it keeps you on your game. Once you're comfortable, you'll get shown very quickly that mistakes can be made."
Article continues below advertisement
You also have to be in top physical condition to be a smokejumper. A smokejumper usually carries about 85 pounds of equipment with them when they jump out of the plane, as per the NIFC.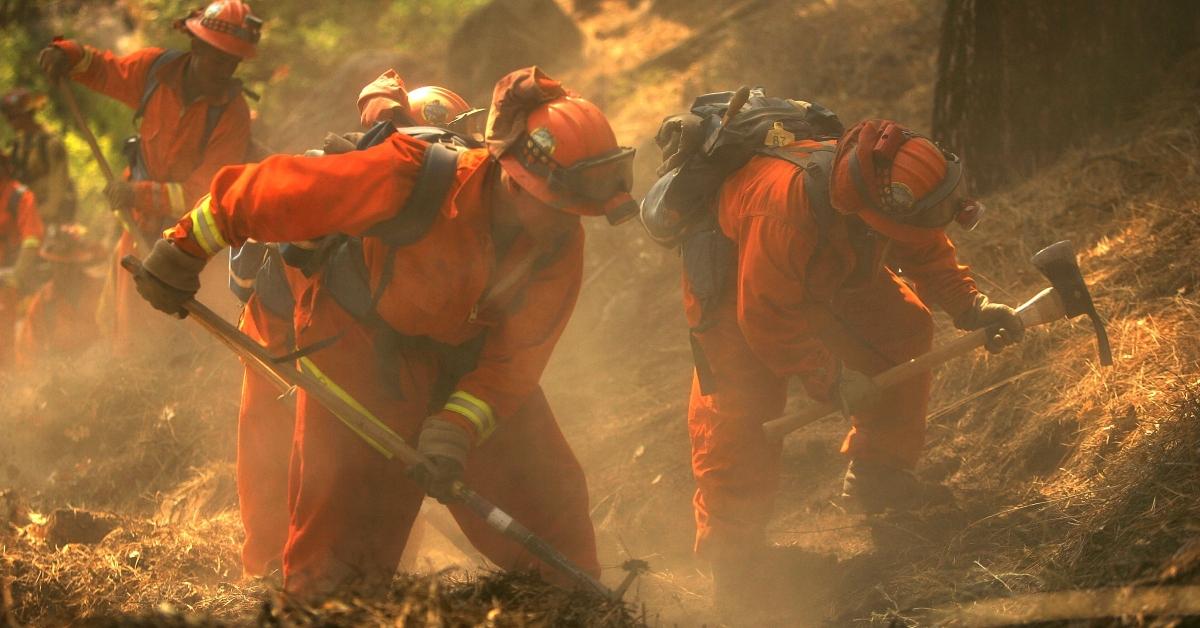 Article continues below advertisement
According to the U.S. Forest Service, some of the other qualifications to become a smokejumper include:
Experience using hand tools, chainsaws, and portable pumps.

Familiarity with safe work procedures and practice in forestry, fire control, or other related fields

Knowledge of basic first aid

At least one season (3 months) of specialized wildland fire suppression work,
The Forest Service stresses that "entry-level smokejumper positions are not entry-level firefighting positions." The NIFC states that smokejumper training takes about five weeks, and 30 to 50 percent of trainees don't make it through the rigorous training program.
How much do smokejumpers get paid?
The average base pay for firefighters, including smokejumpers, is about $50,839 per year, reports Indeed.com. Smokejumpers also may receive hazard pay equal to up to 25 percent of their base pay, according to Indeed.com.