Only a Small Percentage of Wildfires Start Naturally — But How?
How do wildfires start naturally? More than 8,000 wildfires occurred in California in 2021 alone — and their frequency might increase in 2022.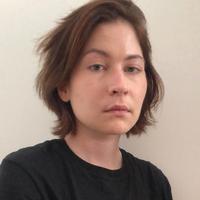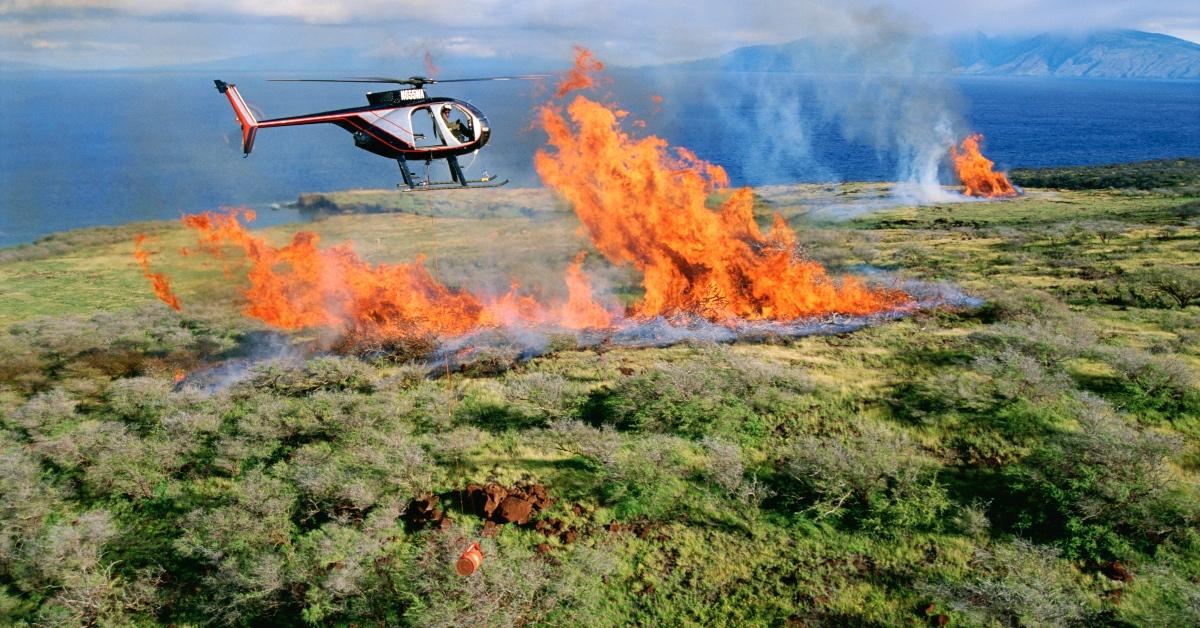 Around 5,184 wildfires have so far ravaged 181,252 acres of land in California in 2022, estimates published by the California Department of Forestry and Fire Protection show. In 2021, there were more than 8,000 wildfires in California, burning through approximately 2,568,948 acres. But how do wildfires start naturally? Is it possible to prevent them from happening? Here's what you should know.
Article continues below advertisement
The large majority of wildfires don't start naturally.
Between 80 and 90 percent of wildfires are started by people, according to organizations like III and the U.S. National Park Service. Wildfires can start naturally, they often don't. The rays of the sun and lightning can stoke flames. The climate crisis directly impacts the environment too. Severe droughts, heat waves, and the loss of biodiversity can increase the frequency and intensity of wildfires as well.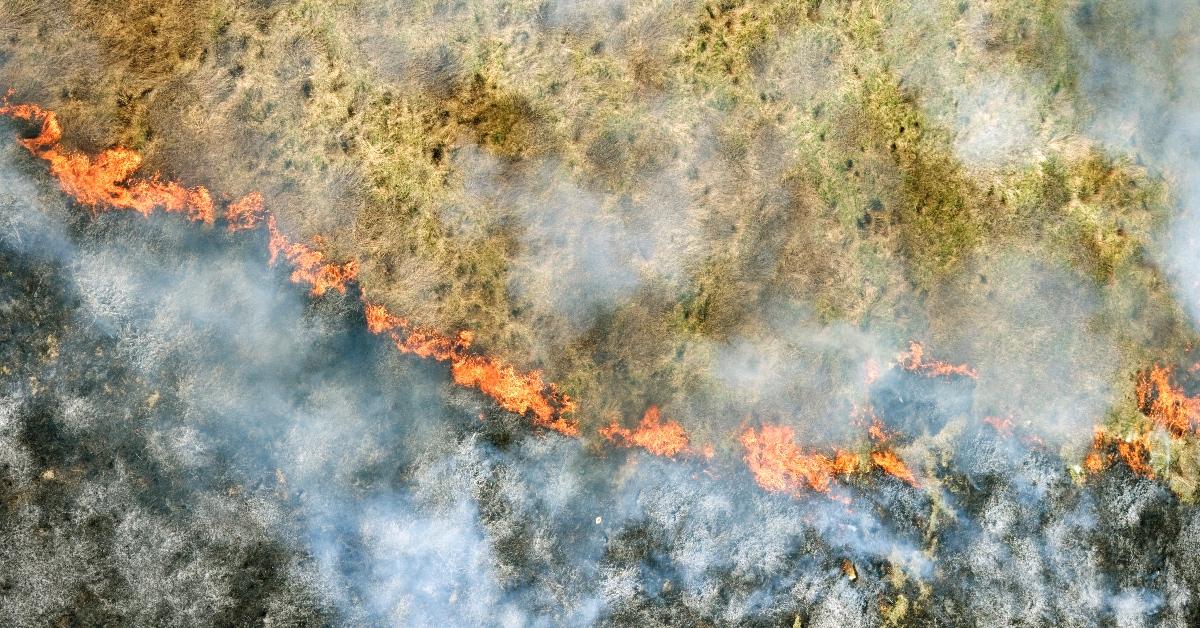 Article continues below advertisement
According to a study by the researchers of University of Idaho, the U. S. Forest Service, and the Great Lakes Forestry Centre in Canada, "the largest absolute increase" in the number of so-called very large fires or VLFs took place "in the intermountain West and Northern California."
As the authors, Narasimhan K. Larkin, Crystal A. Kolden, and others have found, the "legacy of fire suppression allowing for increased fuel accumulation" and a "more favorable climate" can be taken as significant factors in the increased frequency of very large fires.
In other words, the question of what constitutes a natural wildfire will become increasingly hard to define in a historical period characterized by rapid environmental degradation.
Article continues below advertisement
According to The BBC, an occurrence as easy to overlook as a spark flying on a train wheel can cause a fire. It's perhaps worth pointing out that this couldn't be construed as an example of a "naturally" caused wildfire either.
Article continues below advertisement
Most wildfires occur because of human neglect.
Per The BBC, most wildfires begin because of human oversight. Campfires, discarded, still lit cigarettes, matches, fireworks, and debris burning are just some of the activities that can cause a wildfire. Intentional acts of arson cause wildfires too.
Wildfires spread faster if the wind is strong and there is a lot of fuel.
Once a wildfire is started it will start to spread. According to The BBC, the drier the fuel, the faster the fire will spread and the harder it will be to control. The outlet defines fuel as that which the fire can feed on, including plants, trees, grass, homes, and more.
Article continues below advertisement
"When fuels are dry, controlled fires are more intense, spread faster, and therefore are more difficult to control," Yongqiang Liu told CompassLive. "As a result, a controlled fire could go beyond the planned burning area, turning into a spot fire or even a wildfire."
"For example, when one-hour fuels have less than 10 percent, fires will move quickly and be difficult to control," she added. "A controlled burn under these conditions is usually not safe and therefore not implemented."
The short-term solution to preventing wildfires involves not discarding lit cigarettes, avoiding the use of matches, fireworks, and other equipment, and being mindful of one's environment.