Wildfire Firefighters Have a Tough Job — So Why Do They Make So Little Money?
How much do wildfire firefighters make? It's an incredibly difficult job that not only requires physical strength, but also bravery and determination.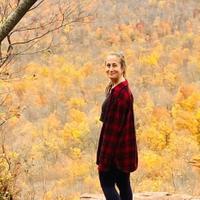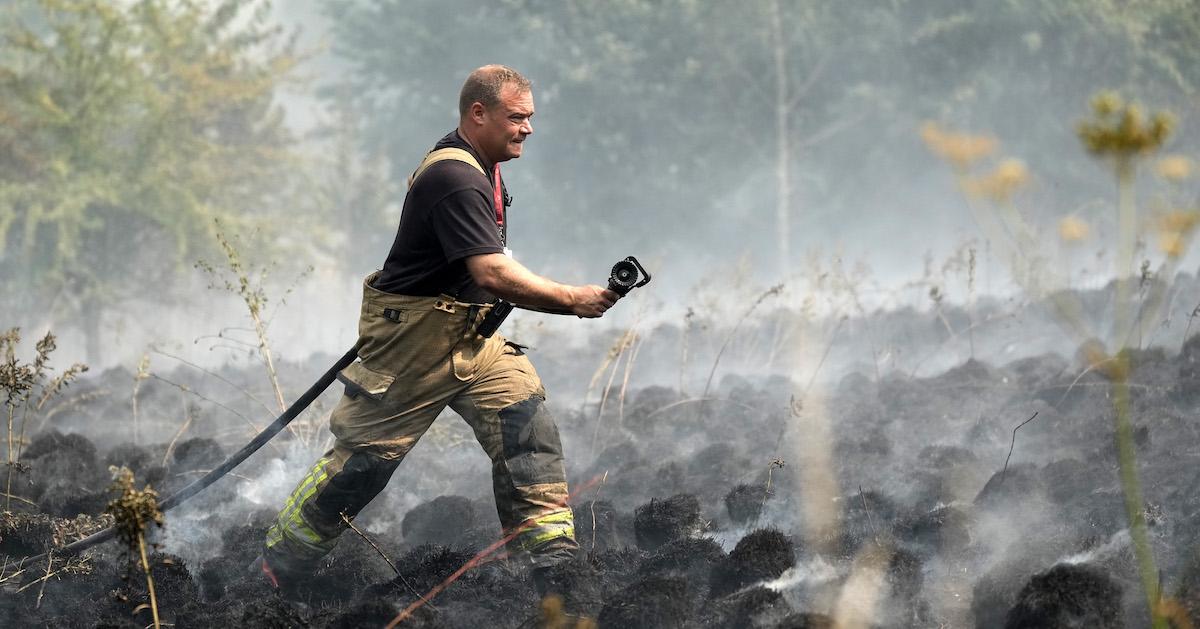 Many would consider firefighting to be one of the toughest and most selfless professions out there — and with wildfires on the rise, thanks to climate change, they're in incredibly high demand these days.
Jumping into a cloud of smoke, while attempting to extinguish the flames and rescue victims, can result in injury and sometimes even death. It leads many to wonder: how much do wildfire firefighters make?
Article continues below advertisement
Right now, there's unfortunately a shortage of wildfire firefighters — especially on the West Coast, where wildfires are most common. As of June 2022, according to Cap Radio, Oregon was at a huge loss for firefighters.
"Already in Oregon, there is a 20 percent vacancy rate in these positions and Western states are actually trying to borrow firefighters from each other," Sen. Ron Wyden or Oregon stated. "Chief, that is a recipe for trouble."
The union representing for federal wildfire firefighters is attributing this to wages — which is why they're calling for better pay.
"Firefighters who do not get the raise will undoubtedly feel undervalued and many will certainly quit," National Federation of Federal Employees President, Randy Erwin, stated per Cap Radio. "Recruitment and retention in these locations will go from difficult to impossible, which would significantly jeopardize our nation's ability to fight wildfires and protect communities."
Article continues below advertisement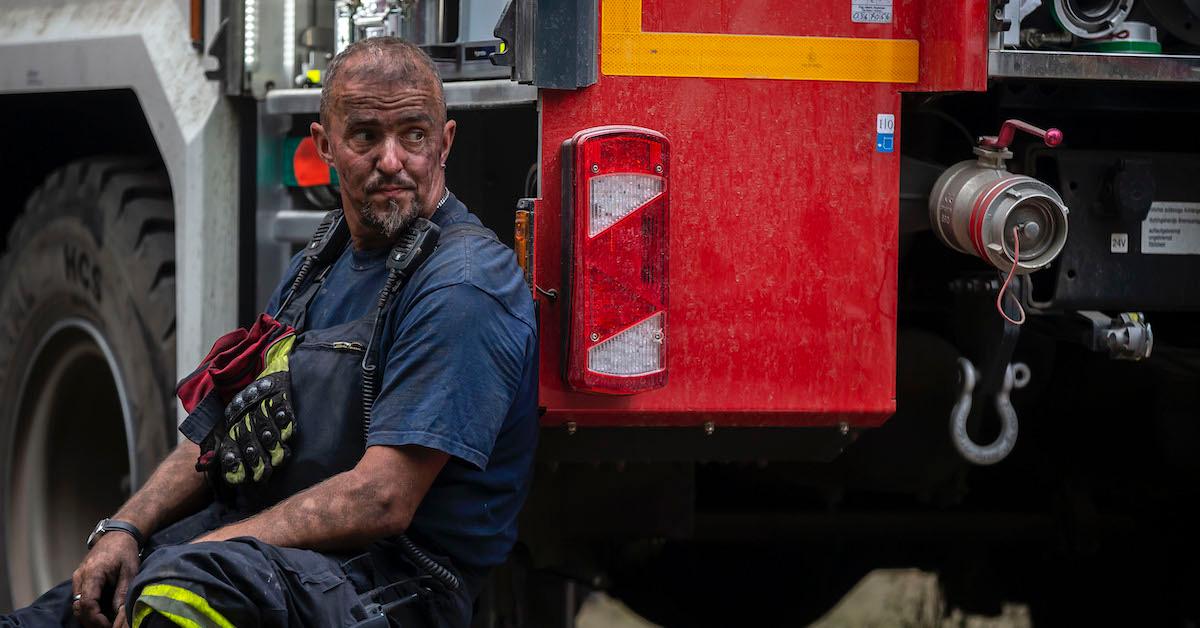 How much do wildfire firefighters make?
Firefighters who are employed by the federal U.S. Forest Service (aka those who fight wildfires!) don't make nearly as much money as they should. Aka we totally don't deserve them.
The starting salary for federally employed wildfire firefighters in California, the U.S. mecca for wildfires, is around $28,078, according to The Los Angeles Times. That's almost 40 percent of what entry-level Cal Fire firefighters make fighting generally much smaller fires in an urban city setting.
Article continues below advertisement
It's no wonder there are so many unfilled positions in Oregon, as well as Southern California, which had 600 empty seats in 2021, and 730 in 2022. In contract, Cal Fire had about 3,000 new temp hires last year, with a team of 5,000 firefighters already.
President Biden has addressed this, and was able to successfully raise the minimum firefighting wage to about $15 per hour, providing various bonuses, to account for the danger and importance of the work.
According to the USDA, full-time employees are also eligible for health insurance and other benefits such as life insurance and dental. But the pay is definitely a deterrent — and it's obviously one of the many reasons why the West Coast has been experiencing wildfire firefighter shortages over the last few years.
Article continues below advertisement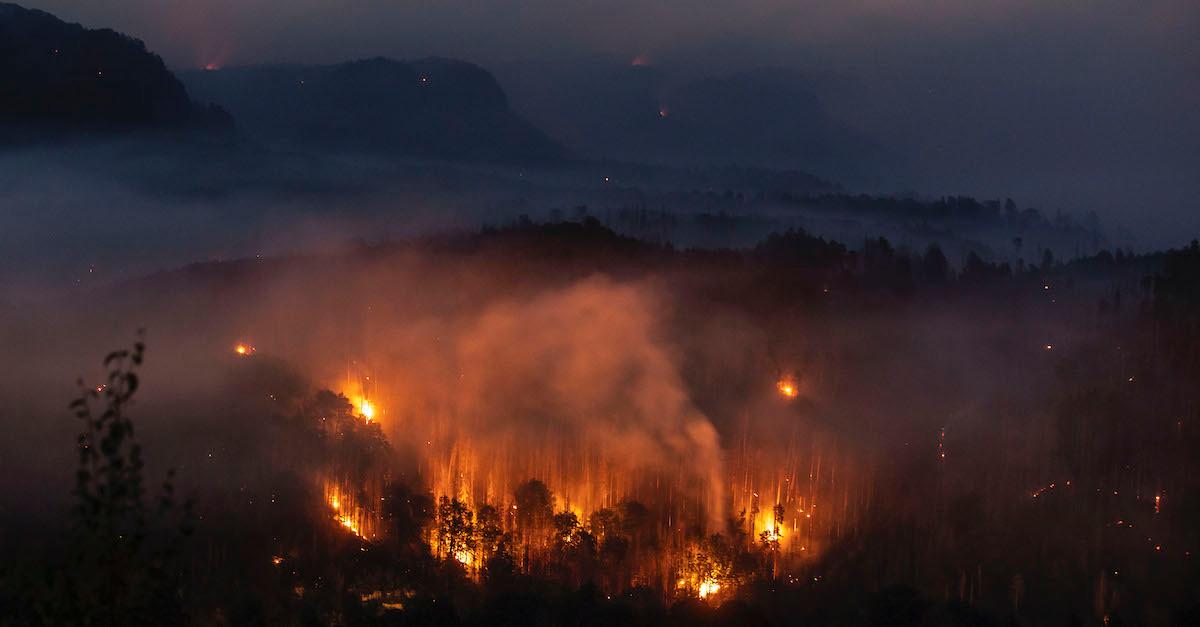 More raises may be in store for wildfire firefighters.
Last week, the U.S. House passed a package proposed by Democratic Colorado congressman, Joe Neguse. According to CPR News, it proposed a baseline pay raise for wildland firefighters, setting the minimum standard to above $20 per hour.
"It would set the starting pay at a higher level that what the starting pay is [now]," Michelle Hart of Grassroots Wildland Firefighters stated, as per CPR News.
"So it's not saying all firefighters need to be at that level, it's settling a floor so it can't be below that. And that is an increase in the floor," she continued.
Although the bill is still going to the Senate, we have high hopes for the bill's approval — wildfire firefighters are seriously doing the most.