Tracking Tropical Storm Karl, Before It Makes Landfall on Friday
Where is Tropical Storm Karl expected to hit? The storm is expected to make landfall Friday, with some areas expecting up to a foot of rain.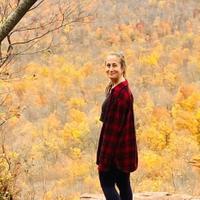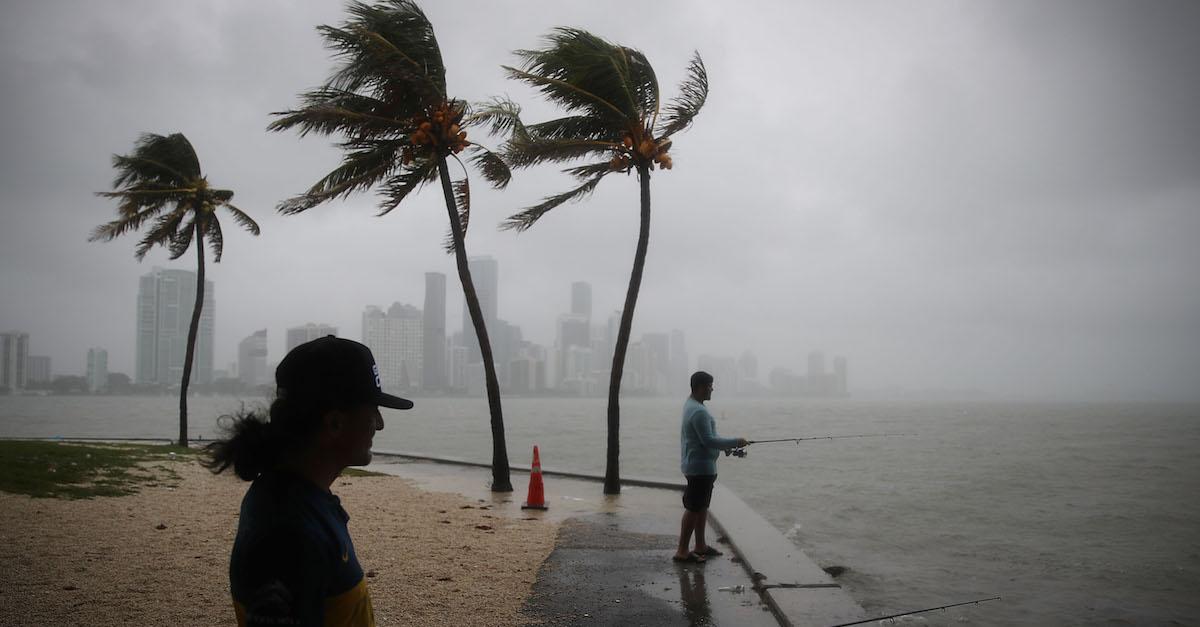 Those in the southwestern Gulf of Mexico system are concerned about yet another Atlantic hurricane — Tropical Storm Karl. The weather disturbance, which meteorologists have been concerned about since last week, officially became a tropical storm on Tuesday, Oct. 11.
Coastal communities are tracking Tropical Storm Karl's path as we speak — hoping it won't make landfall in particularly populated areas.
Article continues below advertisement
Experts expect Karl is going to get stronger somewhere within the southwestern Gulf of Mexico.
"There is also a bubble of high pressure in the upper portion of the atmosphere right over the top of the zone, which could allow more thunderstorms to erupt and strengthen into Thursday," AccuWeather Chief On-Air Meteorologist Bernie Rayno stated.
Because water temperatures are so warm, though, it seems like the storm could be long-lasting.
"Surface water temperatures are well into the 80s Fahrenheit throughout the Gulf of Mexico, and that will help with development in the short term," AccuWeather Meteorologist Alex DaSilva also stated. "However, deep down, water temperatures are in the lower 70s°F and could percolate toward the surface due to upwelling soon after a storm forms and begins to agitate seas."
Article continues below advertisement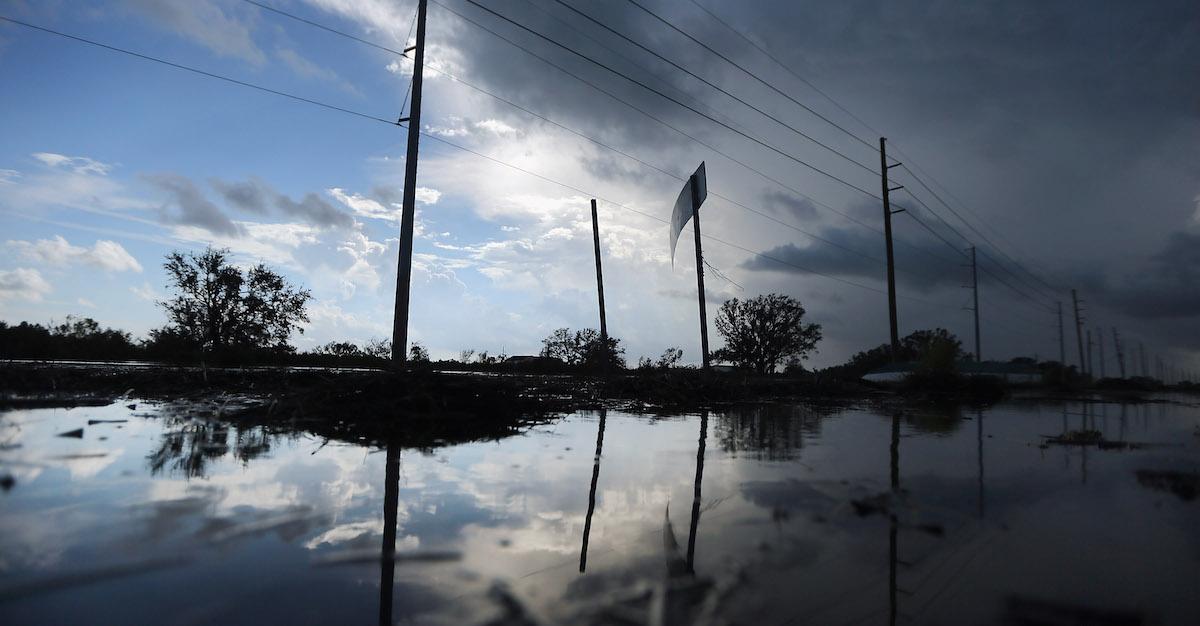 What to know about Tropical Storm Karl's path:
Following its evolution into a tropical storm on Tuesday, Karl gained strength in the Gulf of Mexico on Wednesday, Oct. 13, according to USA Today. With winds up to 60 miles per hour, and centered 240 miles from Mexico's port city of Veracruz, it's currently moving north, at around 2 miles per hour.
And although it isn't expected to reach hurricane strength, its expected landfall Saturday morning along Mexico's south-central coast could bring torrential rain, high winds, and hazardous surf.
Article continues below advertisement
Certain areas could receive up to 12 inches of rain, which could also lead to floods and even mudslides. Swells could also affect the coast over the next few days, bringing potentially fatal rip currents and surf.
The storm's high winds aren't expected to weaken over the next 36 hours. But before it hits the Mexican coast this weekend, the winds are expected to die down a little bit. Just in case, if you're near Mexico's south-central coast, preparing to evacuate would be wise.
Locals should make sure to stay up to date with alerts from the National Hurricane Center, and to abide by any mandatory or even suggested evacuations.
Karl is considered to be a low-risk storm, however, locals worry it will be anything like the last storm named Karl — in 2010, per The New York Times, Hurricane Karl struck Veracruz, decimating buildings, roads, and more. But is Tropical Storm Karl heading to the U.S.? Here's what Gulf Coast residents should know.
Article continues below advertisement
Is Tropical Storm Karl expected to make its way to the U.S.?
Though storms like Hurricane Ian have made their way from Mexico to the U.S. in the past, it's a different situation for Karl.
According to The Weather Channel, there's an "atmospheric guardian" protecting the U.S. from the wrath of the storm — aka, strong westerly winds above the southern U.S., as well as the northern Gulf of Mexico are acting as a barrier. That was not the case with Ian, which is why it was able to make landfall in the U.S.
As of right now, it seems as though Karl will be mostly confined to the southwest Gulf of Mexico. Hopefully this remains true, and poses little to no risks to the Gulf Coast or Florida, which is still recovering from Hurricane Ian.
Hopefully the storm's westerly shear will prevent it from getting too strong anyway, but it's good for coastal communities to remain prepared and cautious, just in case things take a turn for the worse.