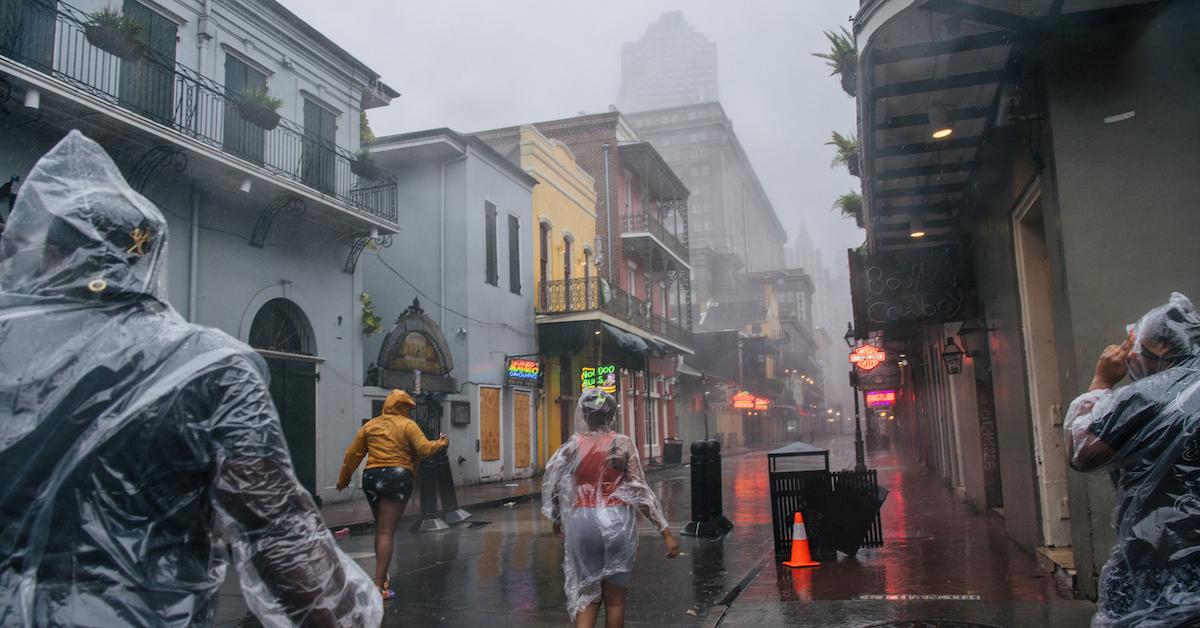 How Climate Change Powered Hurricane Ida's Path of Destruction
The climate crisis is connected to pretty much every "natural" disaster on Earth. And considering the damage Hurricane Ida inflicted on Louisiana over the past 24 hours, the link between climate change and hurricanes — with Hurricane Ida being a prime example — is on the forefront of many minds around the nation.
Article continues below advertisement
Here are just a few of the ways hurricanes and the climate crisis are intrinsically related — as well as the basics you need to know about Hurricane Ida.
Hurricane Ida has caused immense damage across Louisiana.
On Sunday, Aug. 29, Hurricane Ida hit Louisiana, being classified as a Category 4 hurricane (just one level shy of Category 5, the highest classification). Monday morning, the National Hurricane Center demoted Ida to a tropical storm, as per NBC News — but it's still causing mayhem across the state.
Article continues below advertisement
Hurricane Ida started out as a smattering of thunderstorms over Louisiana, but in just three days, those thunderstorms intensified and became a destructive hurricane. Hurricane Ida has caused power outages and flooding all across New Orleans and beyond, forced people to evacuate their homes (and left many trapped in their homes, unable to be rescued), knocked down buildings, and even caused at least one death so far, as of Monday morning.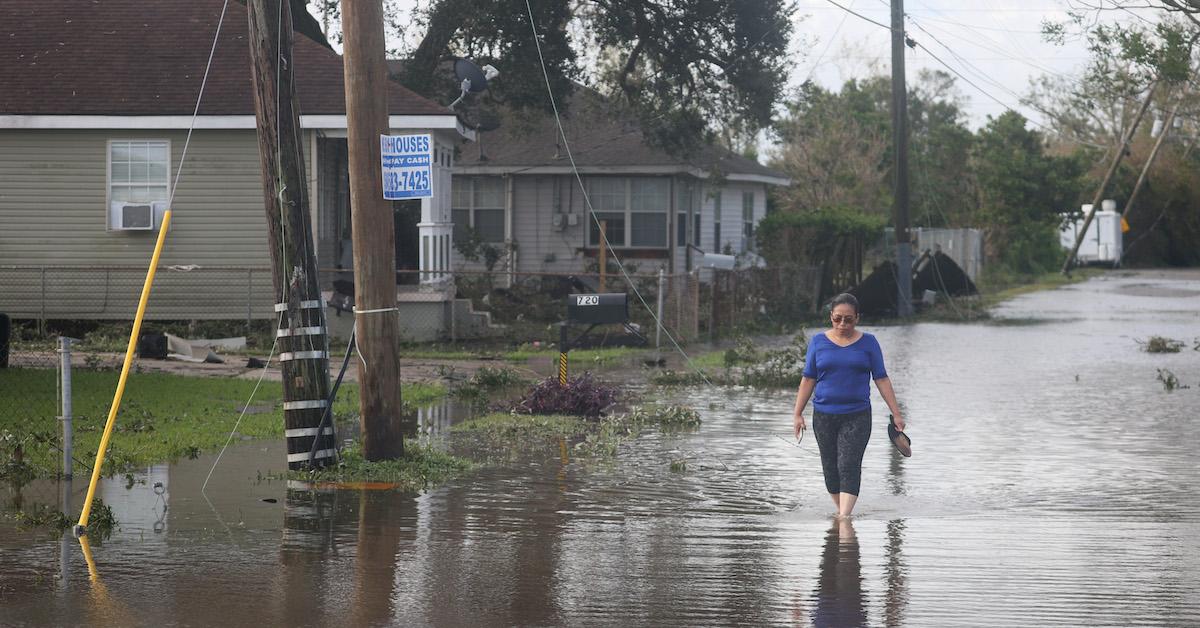 Article continues below advertisement
What causes hurricanes?
As explained by the National Ocean Service, hurricanes, aka tropical cyclones, typically begin as waves in tropical areas of the ocean, fueled by the water's heat.
These waves often intensify rainfall and thunderstorms overhead; at the same time, warm air rises from the ocean into the storm, which creates low pressure underneath the storm, and causes air to barrel in, then rise, form clouds and thunderstorms, and form warm rain, alongside high wind speeds. Together, this creates a low-level, swirling system of thunderstorms and clouds, known as a hurricane.
Article continues below advertisement
Climate change and global warming help the hurricane process along.
As industries continue to burn fossil fuels, overfish our oceans, produce greenhouse gas emissions, and more, the ocean's temperature will continue to rise — and therefore, that increased ocean heat will continue to exacerbate more hurricanes.
Another symptom of the climate crisis is rising sea levels — and rising sea levels combined with wind can cause storm surge, as per the Environmental Defense Fund (EDF). As the organization notes, a storm surge is what caused levee failure during 2005's Hurricane Katrina — which struck 16 years to the day before Hurricane Ida.
Article continues below advertisement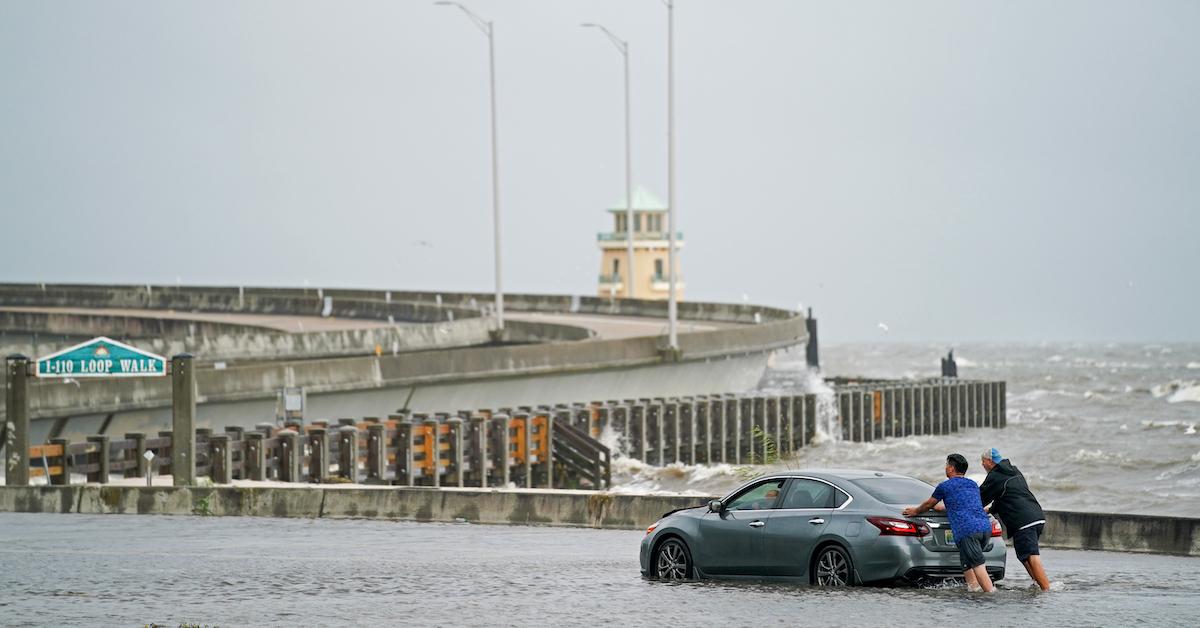 Climate change has helped make hurricanes stronger and more frequent.
If you feel like you've seen hurricanes in the news a lot recently, you're not wrong. As climate change has gotten worse over the past few decades, so have hurricanes. For instance, a 2013 study concluded that between 1975 and 2013, there was a significant increase in Category 4 and 5 hurricanes, occurring alongside significant increases in human-caused global heating, as per Yale Climate Connections.
And according to the Union of Concerned Scientists, the authors of various scientific studies predict that as the planet continues to heat up, hurricanes will become faster and wetter — and therefore more destructive.
The climate crisis is killing people by way of "natural" disasters such as Hurricane Ida. We have the power to put an end to the climate crisis — and to do so, we need the globe's biggest governments to make some major changes.