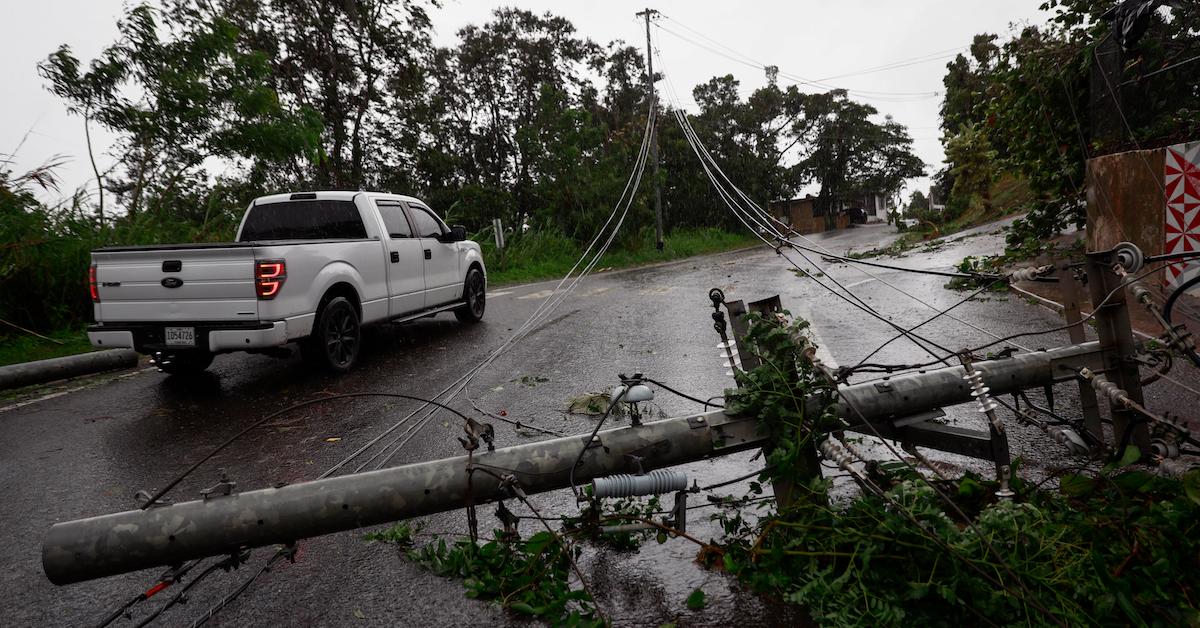 Hurricane Fiona Leaves 1 Million Without Power in Puerto Rico — and Climate Change Is Making It All Worse
If you know anyone who's still in denial about the climate crisis coming for humanity, point them to the following news.
Those in Puerto Rico and the Dominican Republic are currently dealing with Hurricane Fiona, a deadly hurricane that has caused severe floods, left many without power and running water, and destroyed various roads and homes.
Article continues below advertisement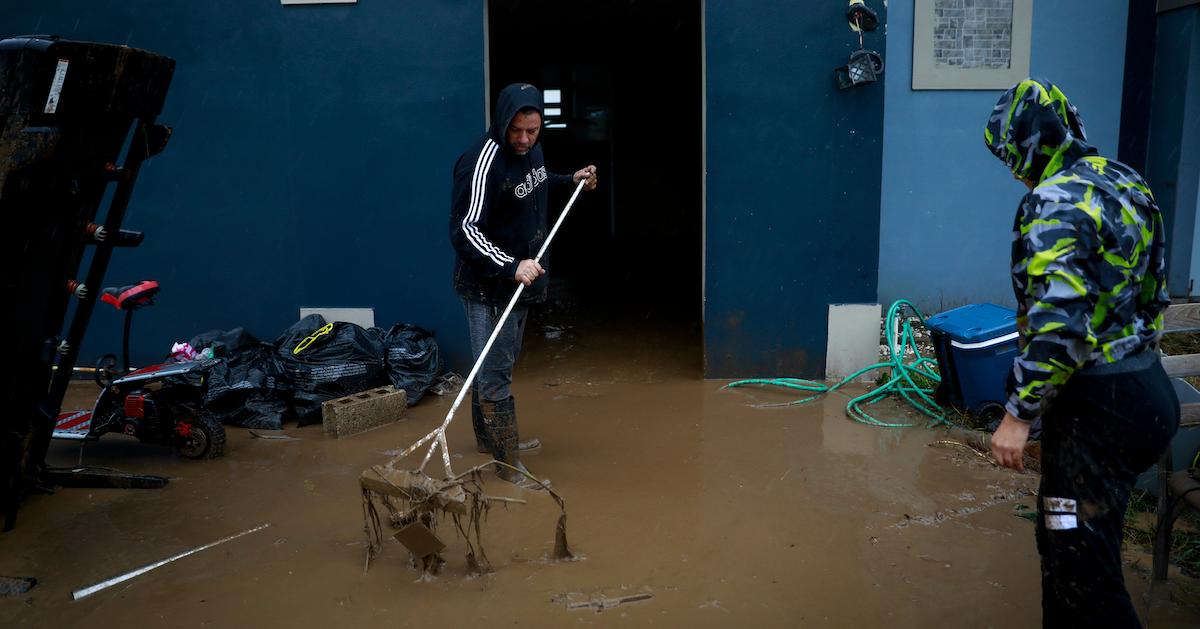 Article continues below advertisement
Hurricane Fiona: This 2022 hurricane is a Category 1 storm.
As reported by ABC News, Puerto Rican officials announced on Monday that Hurricane Fiona's winds reached 85 miles per hour, meaning it is categorized as a Category 1 storm. Hurricane categories are based on wind speeds, and this is the lowest classification on the hurricane category scale of 1 to 5.
Despite Hurricane Fiona falling into Category 1, its winds and waters have still been devastating to Puerto Rico and the Dominican Republic.
On Saturday morning, Sept. 17, the National Hurricane Center issued a warning to Puerto Rico, stating that it expected Tropical Storm Fiona to hit the island the following day, cause at least 20 inches of rain, and possibly be upgraded to a hurricane — all of which happened.
Article continues below advertisement
Hurricane Fiona has left over a million Puerto Rico residents without power.
On Sunday, Sept. 18, Hurricane Fiona made its way to Puerto Rico, and by the end of the day, the entire island of Puerto Rico lost power, as reported by Axios.
LUMA Energy, the company that manages power across Puerto Rico, tweeted on Sunday that it was coordinating with various local agencies to get power back. However, "Due to the magnitude and scope of the outage, as well as the effects of Hurricane Fiona, full power restoration could take several days," LUMA Energy stated in Spanish, as per Axios.
Article continues below advertisement
The reason for these power outages? According to PBS, the hurricane knocked out Puerto Rico's power grid — as well as downed power lines — highlighting the need to strengthen critical infrastructure as the climate crisis worsens.
As of Monday morning, 1 million Puerto Ricans are still without power, as per CNN. The hurricane also knocked down a number of trees, flooded various roads and rivers, and showered down over 20 inches of rain in many areas across the island.
On Sunday alone, Hurricane Fiona surpassed flood levels set in Puerto Rico by Hurricane Maria in 2017, as noted by Yale Climate Connections.
ABC News reported that Hurricane Fiona has killed at least one person in Puerto Rico. And according to CNN, Puerto Rico Governor Pedro Pierluisi stated Monday that at least two people have died at shelters on the island during the hurricane, though was not able to confirm whether or not the deaths were caused by Fiona.
Article continues below advertisement
And as per CNN, emergency crews rescued around 1,000 from the floodwaters in Puerto Rico by midday on Monday.
And unfortunately, the damage is not yet done in Puerto Rico. As of 11 a.m. Atlantic Time on Monday, the National Hurricane Center stated: "Heavy rains from Fiona will continue to produce life-threatening and catastrophic flooding along with mudslides and landslides across Puerto Rico through tonight."
Article continues below advertisement
Where is Hurricane Fiona now? The Dominican Republic is also bearing the brunt of things on Monday, Sept. 19.
As the storm continued moving west, it hit the Dominican Republic on Monday morning. The hurricane struck 59 aqueducts, which left over a million Dominican Republic residents without running water, according to CNN. The hurricane also damaged a number of homes, and hundreds of people have been rescued.
The National Hurricane Center expects life-threatening flash flooding to hit various parts of the Dominican Republic through Monday night; and then, as the hurricane moves on, it will strengthen as it heads toward the Bahamas.
Article continues below advertisement
According to AccuWeather meteorologists, as Hurricane Fiona continues to intensify, there's a chance it could be upgraded to a Category 3 hurricane by the middle of the week, which would also mean it's technically a "major" hurricane. There's also the possibility that it could become a Category 4 hurricane by the time it nears the Bahamas, as per AccuWeather.
Will Hurricane Fiona hit Turks and Caicos?
As per CNN, Hurricane Fiona is expected to pass closely by Turks and Caicos. And as The Miami Herald added, on Monday, Turks and Caicos' National Emergency Operations Center ordered three of its islands to shut down, and essentially stay inside somewhere safe until the agency states that all is clear.